TV
Park Soo-hong and Kim Da-ye decide to undergo in vitro treatment for infertility "Tearing pain"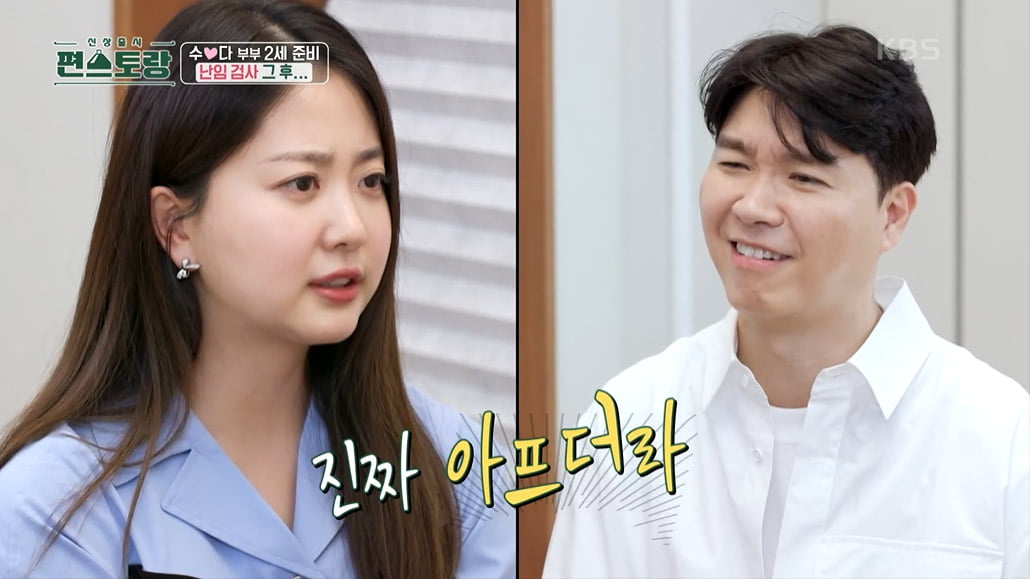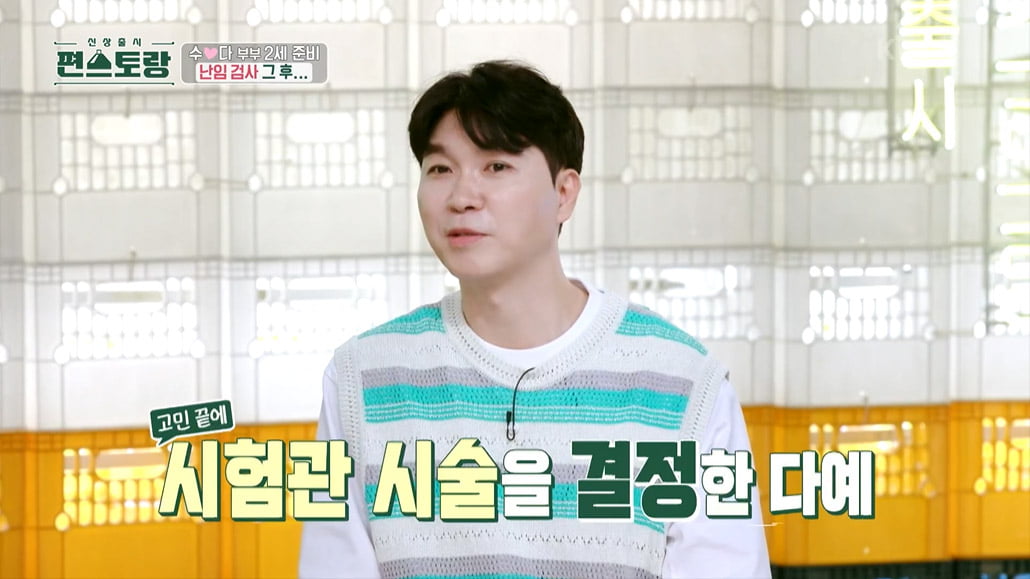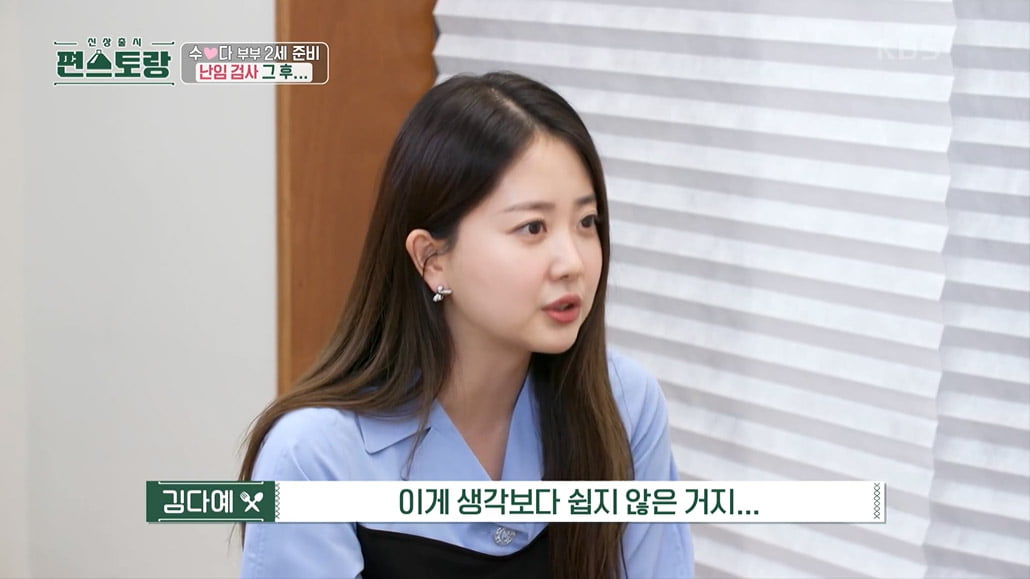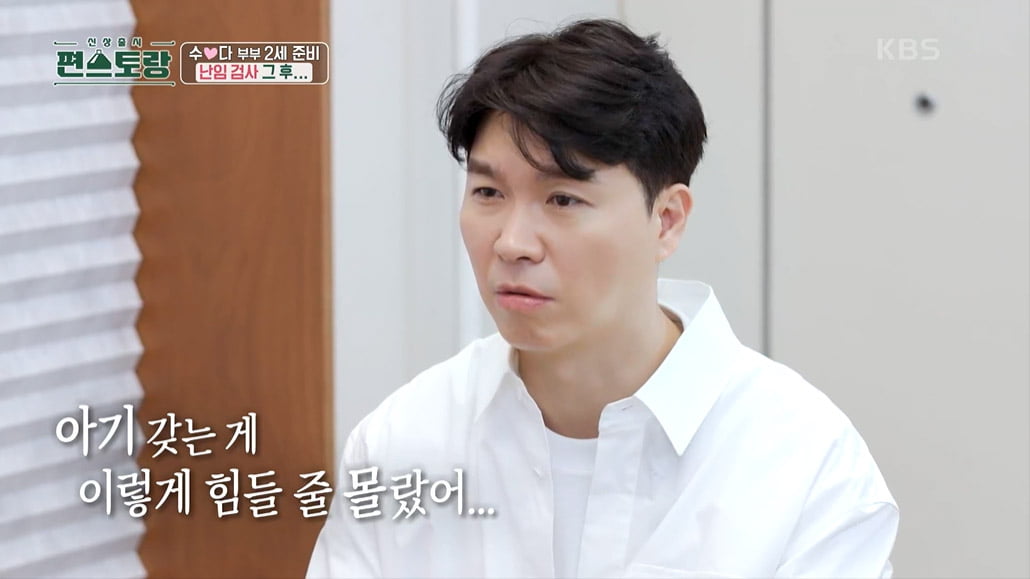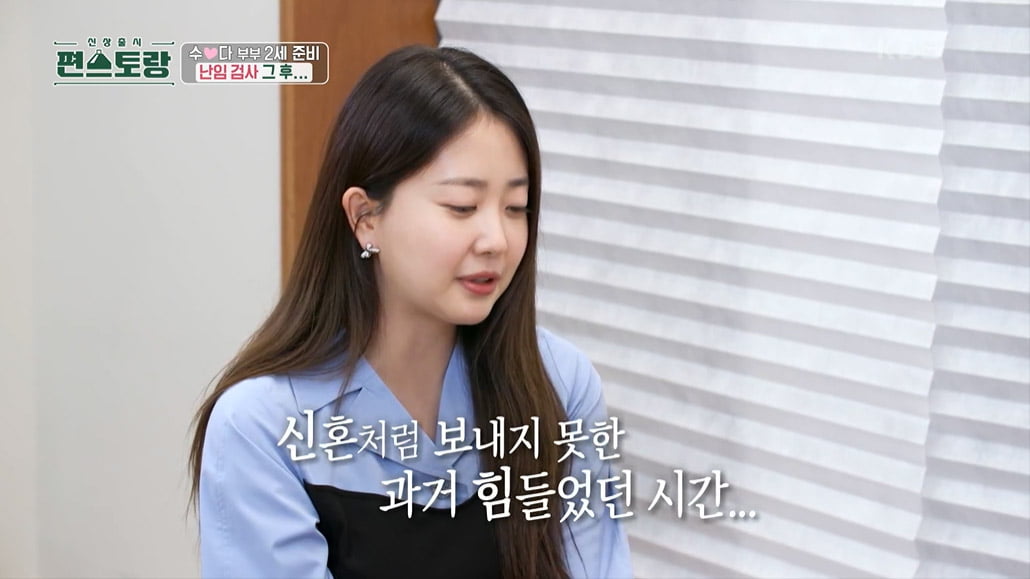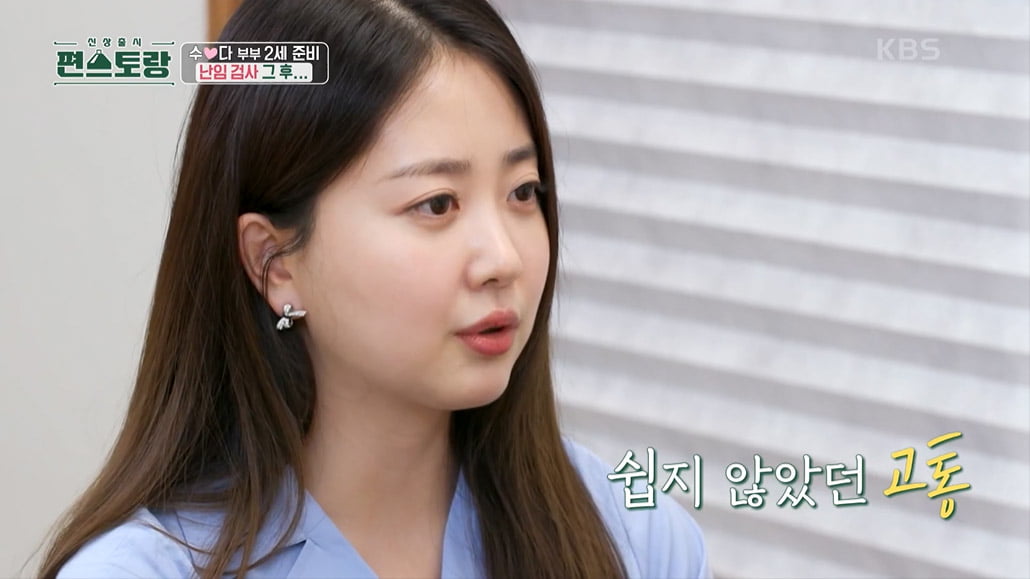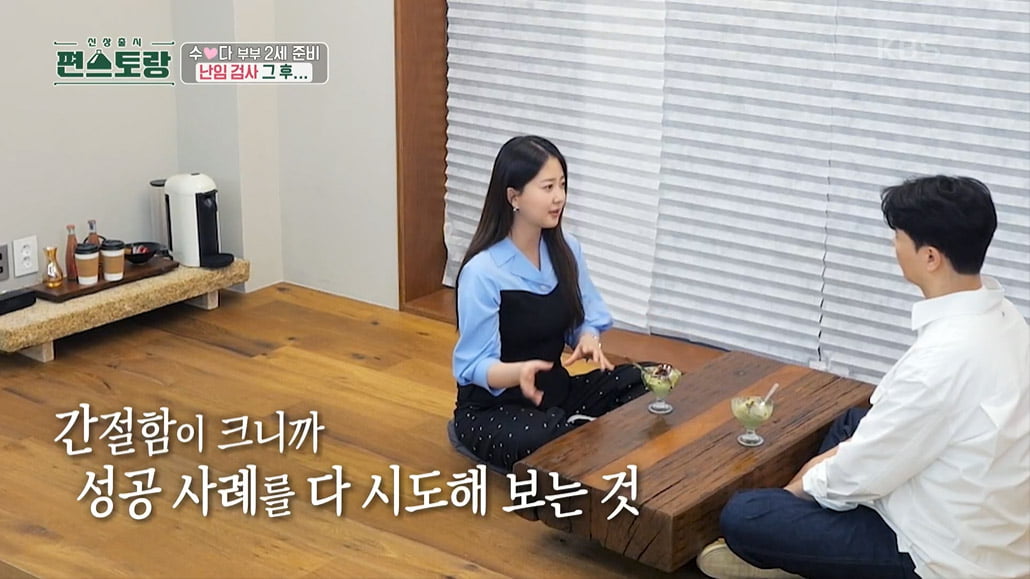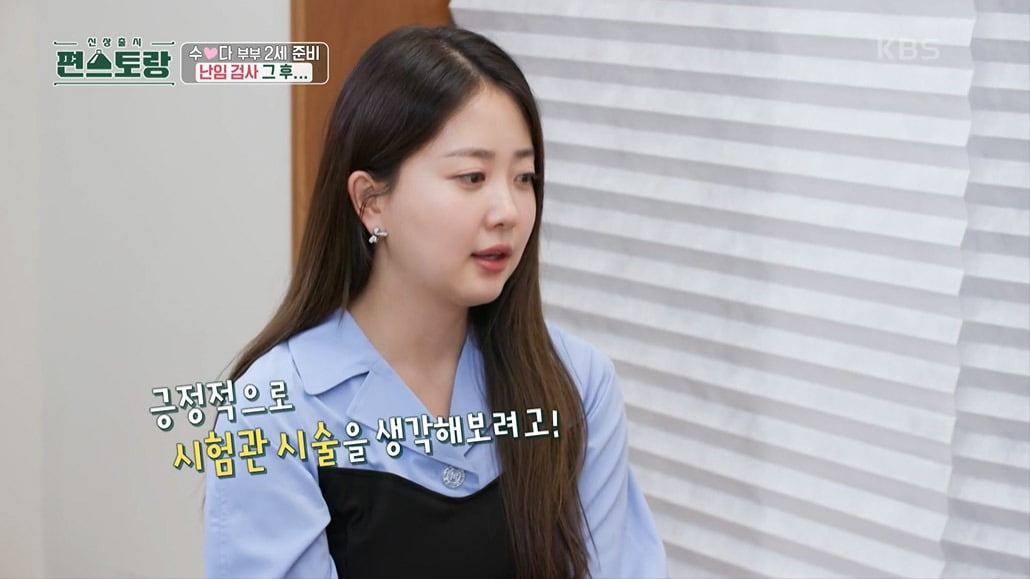 Park Soo-hong and Kim Da-ye decided to undergo an in vitro procedure.
On KBS 2TV's 'Pyeonstorang' (hereafter referred to as 'Pyeonstorang'), which aired on the 21st, the couple Park Soo-hong and Kim Da-ye left for Hoengseong, Gangwon-do.
Park Soo-hong prepared a table setting with Hoengseong Korean beef, a high-protein, high-calcium food ingredient, for his wife Da-ye Kim, who is preparing for pregnancy. Watching Park Soo-hong standing in the kitchen only for his wife, the 'Pyeon Restaurant' family members also admired him, saying, "He's cool" and "He looks like a real chef." Park Soo-hong, who became a one-person chef for Da-ye Kim, presented dishes that could not be taken off with Korean beef, such as Korean beef persimmon sushi, Korean beef meat pancake, Korean beef sandwich, and Korean beef tenderloin steak. Da-ye Kim, his wife, actively showed reactions to her husband's sincere cooking. He said, "It feels like I'm at a course restaurant. It feels like I've rented an entire hotel."
After a romantic and pleasant dinner, the couple sat face to face and began a sincere conversation. The couple's biggest concern recently is 'pregnancy'. The two are said to have undergone fertility tests together. Park Soo-hong mentioned Kim Da-ye's efforts to have a second child, saying, "Honey, you've been working hard lately. I tried an ovulation test and felt sorry and sorry, so I wanted to do something."
Daye Kim confessed, "I didn't know that having a baby would be this hard." He continued, "Before getting married, I thought I would get pregnant if I only prepared for a year after getting married. It's not as easy as I thought when I tried to have it. We say we're newlyweds, but didn't we spend it like newlyweds?" At the same time, he showed a positive appearance, saying, "We are starting from now."
Regarding the infertility test, Kim Da-ye said, "The fallopian tube was painful enough to faint. It was a must or not, but I did it because I thought I should get it to check if I was healthy. It was really painful. I tolerated it well, but it was a tearing pain. ", he confessed. Park Soo-hong said, "I had a lot of trouble," and felt sorry for him. Daye Kim said confidently, "It's not hard because Honey knows."
Park Soo-hong said, "My wife decided, so by the time I go on the air, I'll be doing an in vitro procedure." The couple said they decided on the in vitro procedure after seeing the cases of acquaintances who had succeeded in conceiving.
Daye Kim said, "My younger sister recently got pregnant and asked me about it. When asked how she got pregnant, she said she used a tummy tuck and an app. I want to try all of the success stories because I'm desperate," she said. "I try to think as positively as possible." Park Soo-hong said, "I hope to meet a baby who looks like honey. I will do my best to help."
The 'Pyunstorang' family members who were watching the VCR also prayed for Park Su-hong and Kim Da-ye's pregnancy with one mind. Lee Jung-hyun said, "I hope I get pregnant with twins," and promised, "I will send you an eel so that you can become pregnant soon."
Reporter Kim Ji-won, Ten Asia bella@tenasia.co.kr