TV
Choo Seong-hoon was scammed by his manager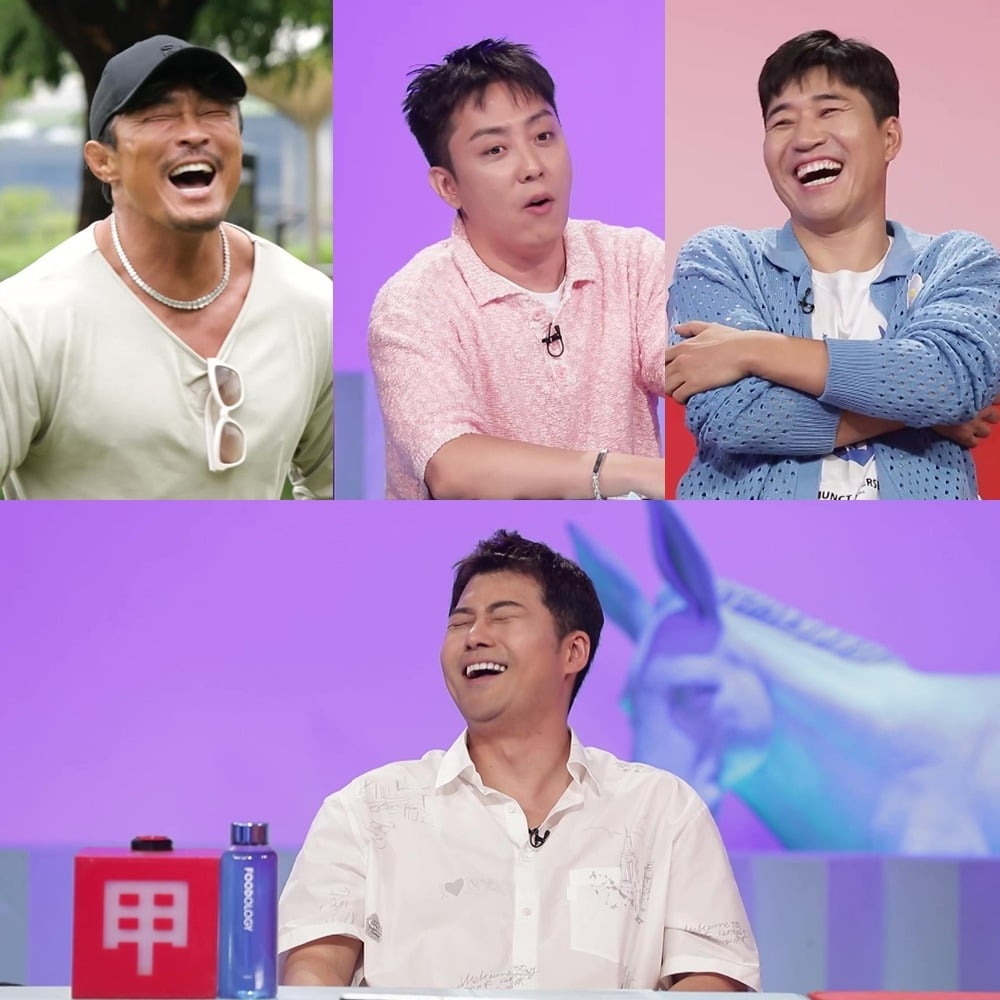 Choo Seong-hoon confesses that the fighter money he has accumulated for six years after his debut is only 200,000 won.
KBS2's entertainment show 'The boss's ears are donkey ears' (hereinafter referred to as 'Sadangwi') is a voluntary self-reflection program for Korean bosses to create a pleasant workplace.
On the 217th episode of 'Sadangwi', which will be aired on the 23rd, Choo Seong-hoon surprises everyone by revealing, "The fighter money I've collected for six years since my debut is 200,000 won." On this day, Choo Seong-hun makes a surprise confession about the damage he himself suffered from fraud. Choo Seong-hoon said, "I had a brother who I've known for 10 years as a younger brother, and he said he was a manager and managed my money. As we have known each other for a long time, I trust him with my bank account."
Then, Choo Seong-hoon said, "But he took all the money for the past 6 years since my debut." It is said that he shocked the studio by telling the scam he had been subjected to by his older brother for 10 years.
Starting with Choo Seong-hun's shocking confession, Eun Ji-won and Kim Jong-min also confess their experiences of being scammed. In response to the question, "Do you have any business investment experience?", Eun Ji-won said, "I used to run a restaurant business with acquaintances, and among them, the 10-year-old brother, whom I was closest to, cheated." He was a 4-year-old younger brother, and he even tricked the prosecutor in charge," surprising everyone.
Kim Jong-min also continues his experience of fraud damage. In particular, Kim Jong-min is an icon of bankruptcy following Yoon Jeong-soo, who was scammed not only in giblets, meat, and PC cafes, but also in the clothing business. In particular, Kim Jong-min shocked everyone by saying, "I was scammed again by the manager a while ago." Kim Jong-min said, "I confessed for the first time through 'Sadangwi'." When I asked the manager because I couldn't get the money in between, he lied and said that the money was a little late, and he ended up paying a lot of money."
Above all, Kim Jong-min said, "Coming to think of it, the person who scammed me the most was the person I was closest to," and told a funny experience he personally experienced, and Jeon Hyun-moo also said, "I heard that people who have known each other for more than 10 years are the most dangerous." The three scam parade of Choo Seong-hoon, Eun Ji-won, and Kim Jong-min, which shocked the audience, can be seen in episode 217 of 'Sadangwi', which airs at 4:45 pm on the same day.
Reporter Tae Yuna, Ten Asia youyou@tenasia.co.kr