TV
The meaning of 'Shin Hye-sun and Ahn Bo-hyun' deep kiss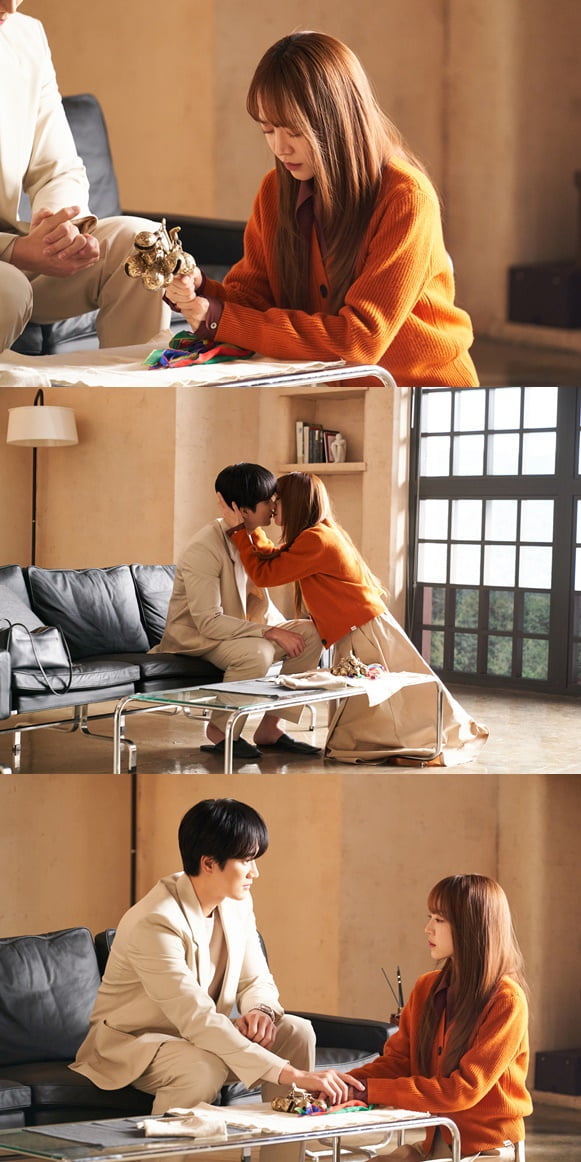 On the 23rd, while tvN's Saturday and Sunday drama 'Take Care of This Student' (director Lee Na-jeong/screenplay Choi Young-rim) ended, a still containing a deep kiss between Shin Hye-seon (Ban Ji-eum) and Ahn Bo-hyun (Mun Seo-ha) was released prior to the final episode.
In the last broadcast, the whole story of Ban Geum's first life was finally revealed. In particular, the reversal that the memory of the past life is a thousand-year curse imposed by Ban Geum himself surprised viewers. When Sue (played by Shin Hye-seon), who was the first to be born in Banjim, ran away after stealing the Shindang's belongings, Chun-woon (played by Lee Chae-min) killed Su's older sister Seol (played by Ha Yoon-kyung).
Most of all, Su's dagger, which he took out to kill Cheon-Woon, was hit instead by Han Ya, and Su was shot with an arrow by Cheon-Wun's soldier and passed away. In the end, right before he died, Su grabbed Mu-ryeong and said, "I will not forget this day. I will remember and will remember this resentment. It is a hundred years, a thousand years, I will be reborn without forgetting, and I will definitely take revenge."
Among them, Shin Hye-sun in the stills released is holding Mu-ryeong with the determination to remember all of her first life. Ahn Bo-hyun is holding Shin Hye-sun's hand tightly and protecting her, but her eyes looking at Shin Hye-sun are warm. As if promising unchanging love to Ahn Bo-hyun, Shin Hye-sun gives a faint aftertaste to those who share a heartfelt kiss.
Above all, Shin Hye-sun predicted that she would be at a crossroads of choice. In the last episode today (23rd), Shin Hye-sun will be able to save the sick Cha Cheong-hwa and keep the precious relationship of her previous life according to her wishes, and whether Shin Hye-sun will be able to break the curse of remembering her previous life and have a happy ending for this life. .
The last episode aired at 9:20 pm on the 23rd.
Reporter Kim Se-ah, Ten Asia haesmik@tenasia.co.kr