TV
Ahn Jung-hwan "I'll go around because of Jo Won-woo" expressed concern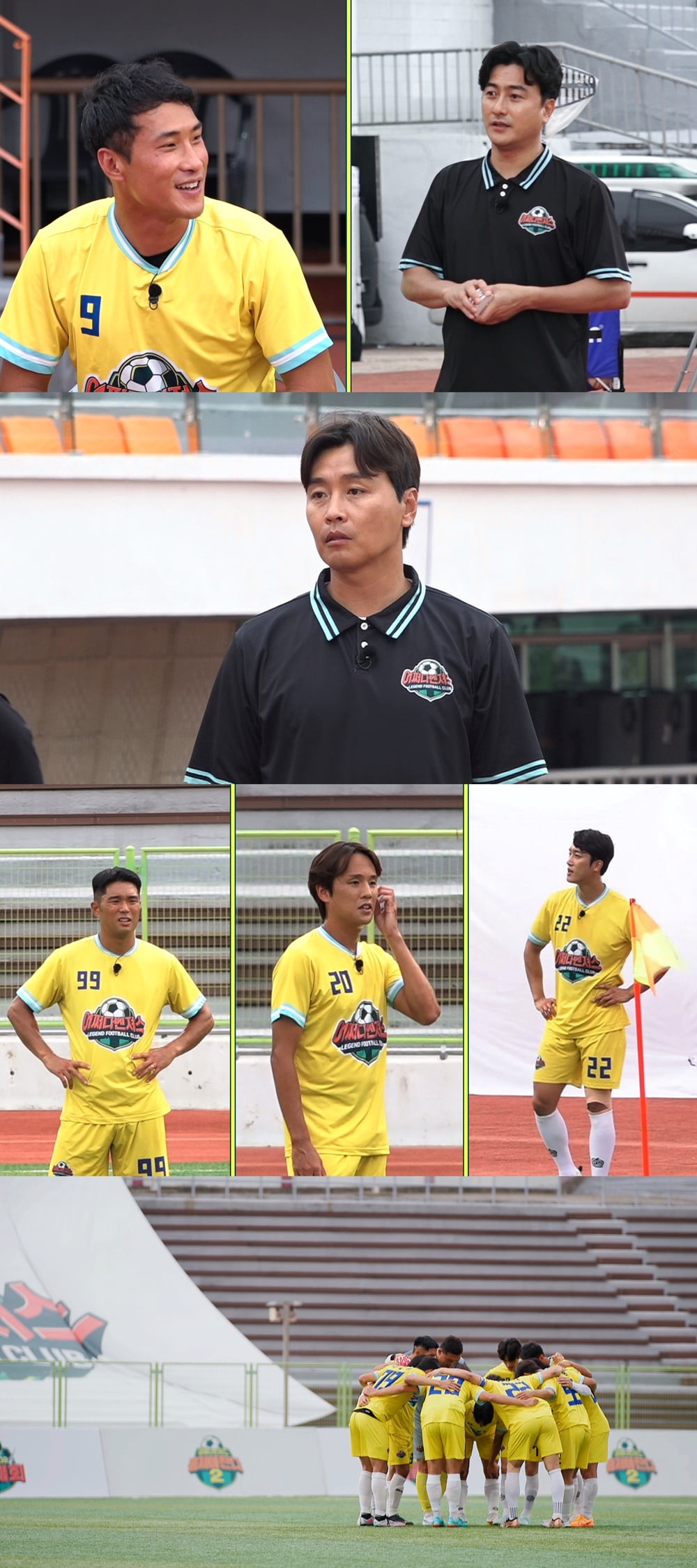 There are no three defeats to 'Somehow the Avengers'.
In JTBC's 'Come Together and Kick 2', which will be broadcast on the 23rd, 'Gyu-Gyu Line' Lim Nam-gyu, Ryu Eun-gyu, and Han Geon-gyu, as well as 'wild horse' Jang Jung-min, who are on the rise, 'Somehow the Avengers', whose performance has been further strengthened, pledged a victory against 'Su FC'. do. Having tasted the bitter taste of defeat in the last two matches, it is hard to think ahead of the third match.
In particular, coach Ahn Jung-hwan, who was contemplating the starting lineup, placed Cho Won-woo at the left fullback with a sigh. Then, to Jo Won-woo, who has not been able to show off his skills recently, he says, "Jo Won-woo, I will turn around because of you," making him restless. When Cho Won-woo said he would work hard, director Ahn Jung-hwan said, "You can't work hard. Let's do our best", and when he said he would do well, "You can't do well. You have to do well," he pinches.
Attention is focusing on whether Jo Won-woo, awakened by coach Ahn Jung-hwan's advice, will be able to exert the effect of weight loss and personal training in the final evaluation match before the Seoul tournament and a revenge match against 'Su FC'. Expectations are focused on whether Jo Won-woo, who has played an active role in raising the atmosphere of the team, will reveal the aspect of 'Jocapu' after a long time.
'Centerback' Park Je-eon draws attention with his passionate defense that does not spare his body. Park Je-eon will intensively mark the dangerous people of 'Su FC' and unfold an overwhelming defense to create exclamation. In addition, it is said that the reaction of "Honestly harder than the K-League" erupted from the opposing team's bench to the great success of 'Somehow Avengers'.
Broadcast at 8:20 pm on the 23rd.
Reporter Kim Se-ah, Ten Asia haesmik@tenasia.co.kr