TV
Kim Tae-ri revealed the 'evil' name Hyang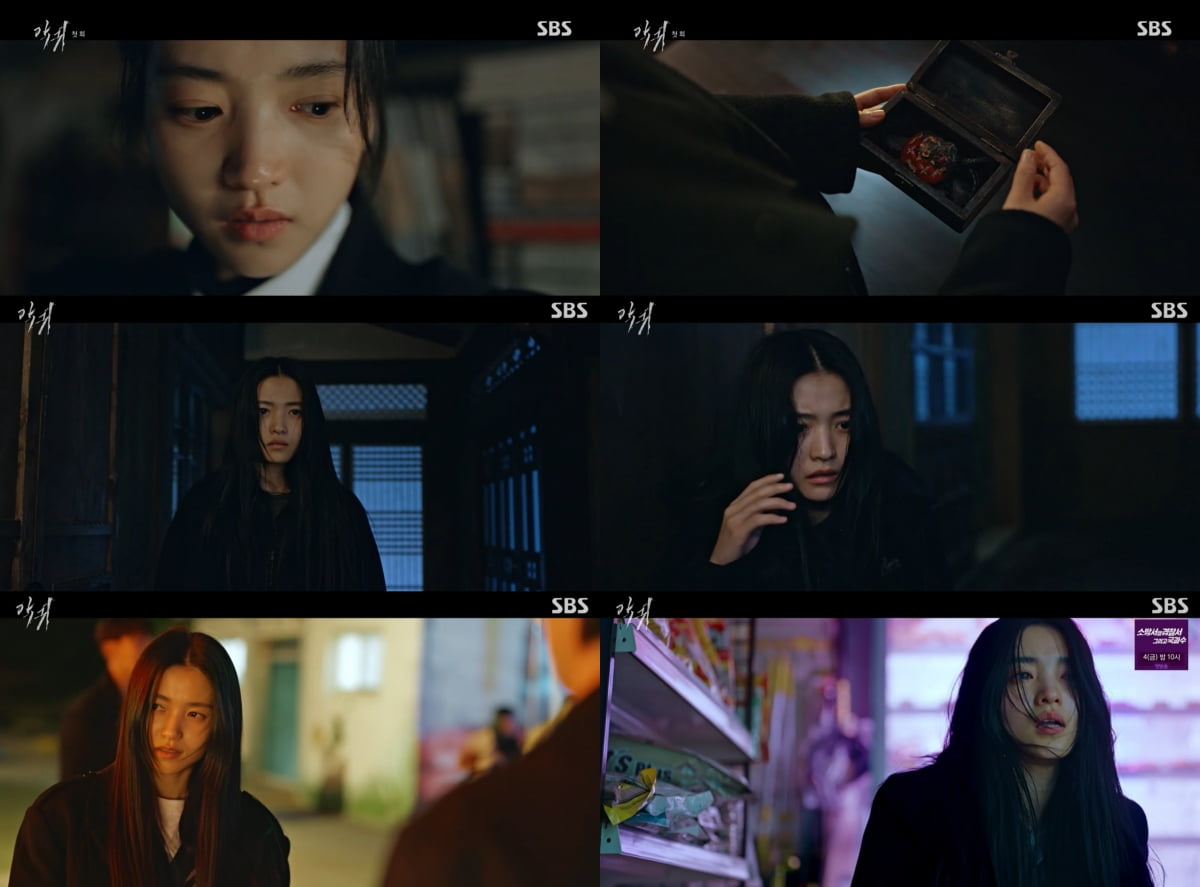 Kim Tae-ri finally found out the real name of the demon. According to the production team, there is an unexpected person whose voice is voiced by the evil spirit.
The 10th episode of the SBS Fri-Sat drama 'Ghost' was a series of shock developments. Twist after twist until it was revealed that the demon's name was Hyang, not Lee Mok-dan.
In the end, Sanyeong (played by Kim Tae-ri), who is getting clues through demons, Hae-hae (played by Oh Jeong-se), a folklorist who has accumulated experience in chasing down demons for a long time, and Hong-sae (played by Hong Kyung), a detective who is also an ace in ability, all have each other's information and abilities. together to get closer to the truth. And Byeong-hee (played by Kim Hae-sook) is well aware of folk beliefs and skillfully used the fact that she is the one who created the demon, and made her name herself incense.
Summarizing the facts revealed so far, it is highly likely that the real name of the demon is Hyang-i, Lee Mok-dan's older sister who attended Jangjin Middle School. Then, the remaining task is to find the last jade hairpin among the five items that can get rid of evil spirits, and possess the name of Hyangi. However, what should not be overlooked here is that the demons are making these five objects go through the sea. The sea also had deep doubts about this point.
As the real name of the demon is revealed, viewers' attention is drawn to the person who voiced the demon. In fact, as the evil spirits have been increasingly voicing their voices through Sanyeong, viewers have been divided over who the main character is. When Sanyeong touched the red ribbon ribbon left by Kangmo (played by Jin Seon-gyu), the demon that first said "I received it" said, "You will want me, just like your father did," and "You need me." continued to make his voice heard.
As Hongsae profiled, she was excited like an adolescent girl, not a child, but her voice was cold enough to give goosebumps. With the demon's name revealed, the production team said, "Whose voice is it, and its identity will be revealed in the remaining two episodes. Please look forward to seeing if the main character predicted by viewers will be correct."
Reporter Kang Min-kyung, Ten Asia kkk39@tenasia.co.kr