TV
♥Lim Yoona, secret love hearing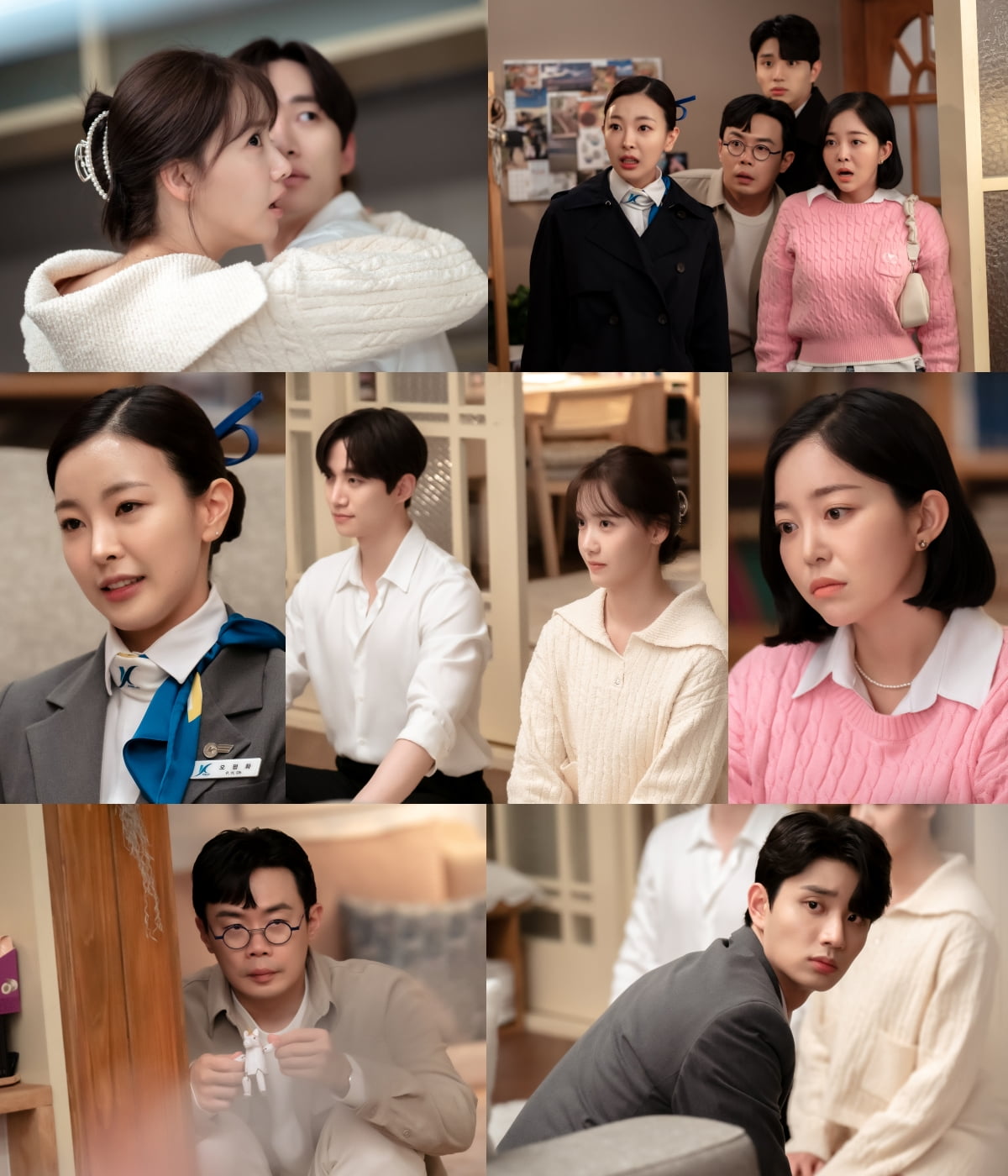 Lee Jun-ho and Lim Yoon-ah's secret love hearing is held.
In the 12th episode of JTBC's Saturday drama 'King the Land', which airs on the 23rd, Gu-gu (Lee Jun-ho) and Cheon-rang (Im Yoon-ah) confess all their secret love history to their best friends and colleagues.
In the last broadcast, Gu-won and Cheon-rang were enjoying a cozy home date, and Cheon-rang's best friends Oh Pyeong-hwa (played by Go Won-hee) and Kang Da-eul (played by Kim Ga-eun) , as well as salvation's secretary Noh Sang-shik (played by An Se-ha), and King Air flight attendant Yi Ro-wun (played by Kim Jae-won person) found out about their secret love affair. Because Gu-gu and Cheon-rang couldn't check the contact of their friends, the secret love ended before they had time to deal with it.
Oh Pyeong-hwa and Kang Da-eul, who have calmed down their surprised minds, begin digging into the love story of salvation and angel love with sharp questions that catch people off guard. Even in the published photos, it can be seen that Salvation and Angelang, who were summoned to the secret love hearing, answered the baptism of questions with sincerity. In particular, since there has never been any secret between the three musketeers Cheonrang, Oh Pyeong-hwa, and Kang Da-eul, the betrayal of friends must be enormous.
As the hearing matures, Pyung-Hwa Oh, Da-Eul Kang, and Ro-Wun Lee, who learn the unexpected truth, fall into panic, and Sang-Sik Noh sweats for deceiving everyone, and each spends an unforgettable night.
Reporter Kang Min-kyung, Ten Asia kkk39@tenasia.co.kr