TV
Park Bo-young dating? I want to do it too much"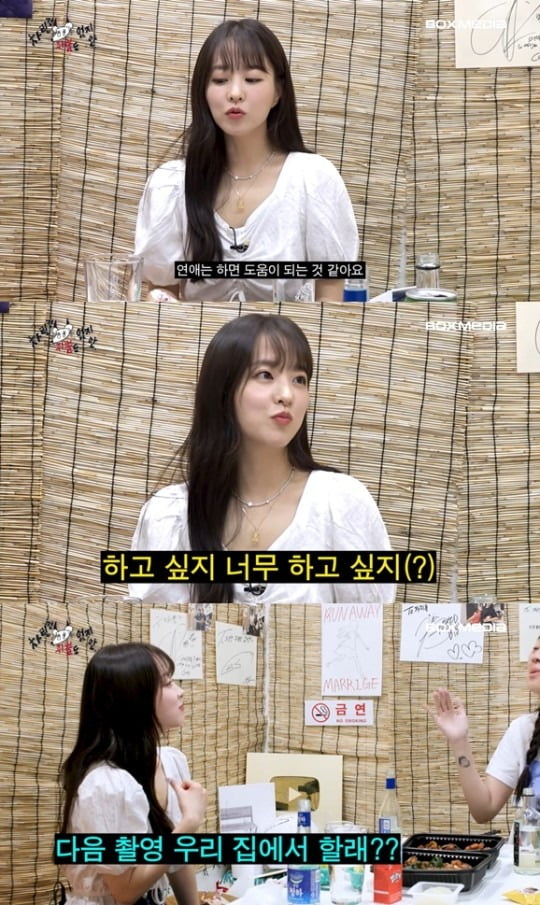 Actor Park Bo-young conveyed his current situation with candid charm.
Recently, the YouTube channel 'I'm not wearing anything' (hereinafter referred to as 'Chajwippul') posted a video titled 'Park Bo-young entered the front door of my house one day'.
In the released video, Lee Young-ji asked Park Bo-young, "Did your dating experience in the not-too-distant future or past help you in filming the work?"
In response, Park Bo-young replied, "Dating seems to help." "I want to (dating). I want to do it too much. I want to do a lot. Do you have anything else to ask?"
He also said, "I prepared the house two years ago, but you can come to my house for the next filming."
Lee Young-ji was surprised and said, "Do you have a study at home? It's the first time I've seen a celebrity that has a study." Park Bo-young also said, "I have intellectual vanity. I don't read books, but I buy and collect them. There are too many useless books, so I do second-hand transactions."
In addition, he said, "Meeting people who don't know me is so much fun." "I went on an overseas trip with a friend, and I got drunk and shouted on the street, 'I drink and run around. You guys don't know who I am.' That was free," he said. Lee Young-ji, who heard this, said, "It's funny, but it's sad."
Park Bo-young confessed her difficulties about her good image. He said, "There are times when it's frustrating when people see me as being too kind. I'm really not a nice person," he said. It's low," he said.
He said, "If I don't laugh, they say that I'm not in a good mood or that I'm not mean.
Park Bo-young will appear in the movie 'Concrete Utopia', which will be released on the 9th of next month.
Reporter Yoon Jun-ho, Ten Asia delo410@tenasia.co.kr