TV
'Wealth 2 Article' Yoo Jae-seok, Sabi Flex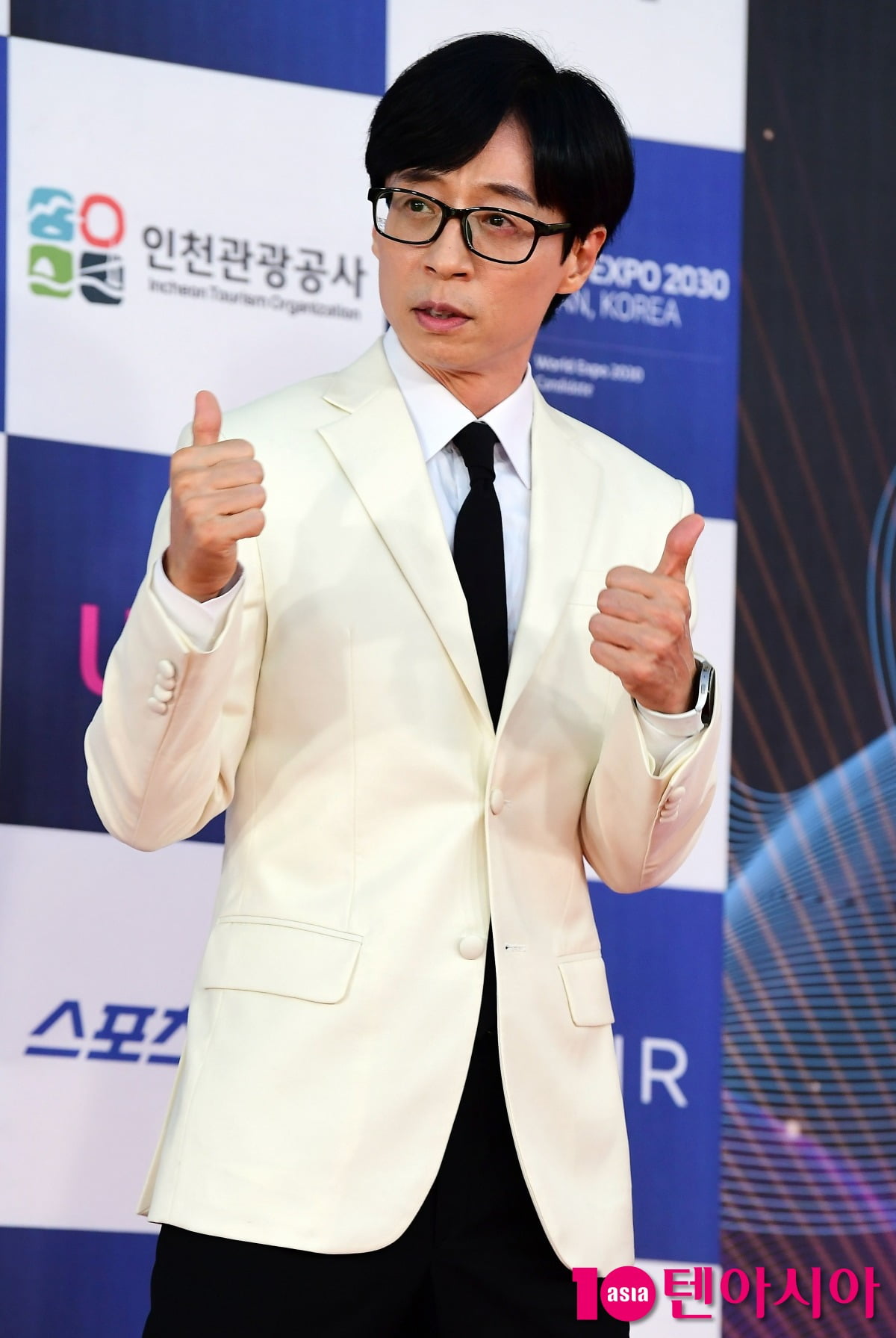 Broadcaster Yoo Jae-seok bought the staff's ice cream with his own money and gave him a warm feeling.
SBS entertainment 'Running Man', which was broadcast on the 23rd, was decorated with the second part of the long-term travel project '2023 Running Tour Project', 'Yoo Jae-seok's Cultural Heritage Exploration'. Yoo Jae-seok and the members left for Gyeongju, the mecca of school trips.
On this day, the members gathered at the youth hostel from the night before the trip. Afterwards, the members, who changed into comfortable clothes, gathered in the room and recalled memories, saying, "Coming to a place like this really feels like a school trip." Yoo Jae-seok said that he prepared the class by looking for materials with the production team a week before the trip. Yoo Jae-seok presented a non-stop storm lecture with a mini microphone attached, and the members said, "It's already overloaded."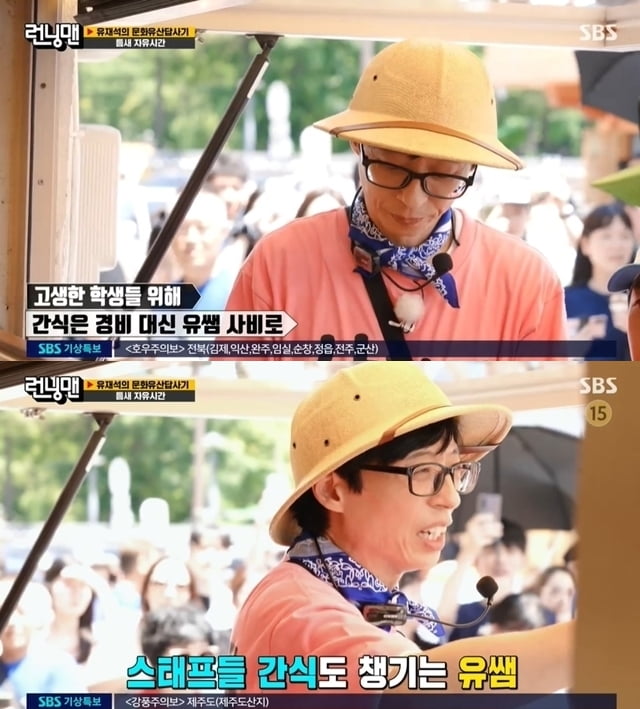 The first course was Bulguksa Temple. Yoo Jae-seok expressed his satisfaction, saying, "It's good to come wearing a group tee." Among the members, Song Ji-hyo, who had the most recent visit to Gyeongju and had the best class participation, embarrassed Yoo Jae-seok with a series of incorrect answers. Yoo Jae-seok laughed, saying, "Ji-hyo likes to talk about history, and he said, 'I like you so much,' and 'You stick in my ears.
In their free time, Yoo Jae-seok, Song Ji-hyo, Jeon So-min, and Yang Se-chan headed to Hwangnidan-gil, a hot place in Gyeongju. At that time, Yoo Jae-seok bought ice cream at his own expense for the members and staff, saying, "I want to give it to our staff too."
After going to the bathroom, Kim Jong-guk and Ha-ha spent time at a nearby hanok cafe. Ji Seok-jin could not come out of the bathroom for 20 minutes. Yoo Jae-seok made everyone laugh by saying, "The place where my brother stayed the longest in Cheonmachong was the bathroom. Outside, he said he thought he had passed away."
On the other hand, in the recently released 'Excuse Go', Cha Tae-hyun mentioned Yoo Jae-seok's property of 2 trillion, and Jo In-seong also joked, "Apgujeong half is (Yoo) Jae-seok's brother's." In addition, Cha Tae-hyun made up the idea of a vault and said, "Jae-seok hyung has a room with only a safe," and Jo In-seong also said, "From the door you enter, press the password." caught and brought a smile.
Reporter Tae Yuna, Ten Asia youyou@tenasia.co.kr