TV
Hong Hyun-hee, is it okay to give birth at the age of 43?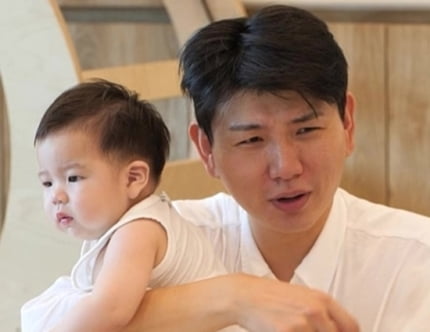 Jay writes about his second plan.
'Shodol', which was released last week while sharing the pain of heavy rains across the country, will be decorated with the 488th episode of 'The World I met through childcare' today at 8:30 on the 25th (Tuesday).
With Choikang Chang-min and So Yu-jin working together as narrators, Jun-beom reunites with his tiger zodiac classmates he met last January at Munsen (Culture Center). Along with this, Jay wrote that he fell in love with the mothers of Munsen's classmates and openly revealed the concerns of Jun-beom's younger brother, raising curiosity.
On this day's broadcast, Jay writes using the children's nap time to chat with fellow mothers. Writing, Jay asks his classmates, "Do you have a second plan?" and brings up the topic of planning their children, which is the biggest concern these days. Jay-Won confesses that he is thinking about Jun-beom's younger brother, saying, "I'm confused about Jun-beom playing alone."
Then, Jay writes that he listens to the realistic advice of his fellow mothers, plays a storm, and activates the 'bitter jumma' mode to bring out laughter. Furthermore, Jay wrote, "This is actually not a father's heart, but a mother's heart," raising expectations by saying that he thinks of his son Jun-beom and at the same time shows a sweet appearance for his wife Hong Hyun-hee.
On the other hand, Junbeom and the tiger zodiac cub Munsen are expected to give a heartwarming look as they have grown up in half a year. Unlike six months ago, when they only moved their hands and feet, it is said that they start crawling and show off their free-spirited charm.
In particular, Jun-beom and his classmates who challenged 'Bae-mil run' broke the line, ran well, burst into tears and declared withdrawal, creating laughter by turning the stadium into a total impasse. In particular, Jun-beom shows his eating instinct by just sitting in silence in the middle of the scene, messing with snacks.
Curiosity gathers about how many places Jun-beom will be able to win, while curiosity soars in the main broadcast of 'Shodol', where the delightful reunion of Jay-Won-Jun-Beom and Munsen's classmates will give a refreshing laugh.
Meanwhile, KBS2 2TV 'The Return of Superman' episode 488 will be broadcast at 8:30 pm on the 25th.
Reporter Ryu Ye-ji and Ten Asia ryuperstar@tenasia.co.kr