TV
Queendom Puzzle, today (25th) semi-final members decided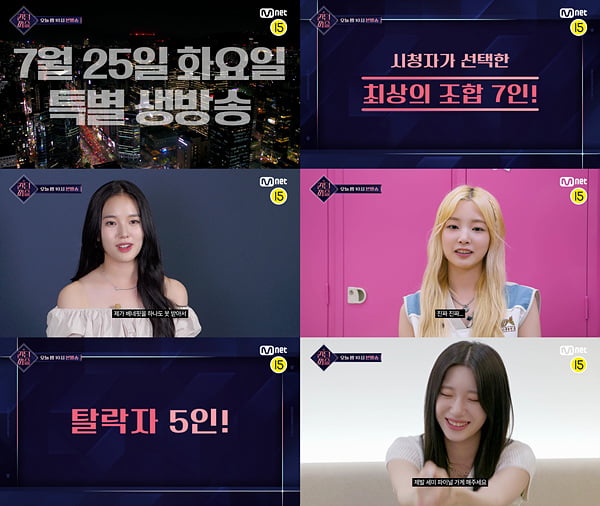 On this day's broadcast, the final winning team who will win the all-rounder battle benefit and the first eliminated person in history will be revealed. Currently, the puzzle team is ahead by winning 3 wins, but since the final win or loss is determined by the combined score, the absolute advantage of the puzzle team cannot be guaranteed. The members of the winning team will each receive 20,000 benefit points and will be one step away from the danger of elimination.
Today, 'Queendom Puzzle' introduces a live broadcast limited voting system. In addition to the votes that have been accumulated in the past, the combination voting rights given only to live broadcasts are expected to determine the winner or loser of the cast, raising tension. Attention is focusing on which member will be able to win the last vote and benefit of viewers.
The combination of new semi-final songs that thrilled the members will also be revealed. The new semi-final songs are a total of three songs, 'PUZZLIN', 'i DGA', and 'I Do', which were composed by Young K, Bobby, and Ryan Jeon, respectively, and the members who matched each song were selected by viewers' votes.
It is a message from the production team that while the members who heard that the viewers had put it together were thrilled, they poured out all-time admiration for the unexpected combination, saying, "It's completely new." I wonder what the composition of the members everyone will be surprised by and what combination will satisfy viewers.
Meanwhile, the voting status of the best combination selected by the viewer is revealed. The top 7 people based on today's broadcast will take off their veil. In the last 3 episodes, Nana, Bora, Yeoreum, Yeeun, Jiwon, Jihan, and Kei were named in the top 7 of the vote. Tensions are rising as to whether they will still be in the same position or what kind of tectonic shift will occur.
Global union voting for the 6th week ends at 8:00 pm on the same day. Predicting the outcome is expected to be more difficult due to the union voting right, which can only be exercised during a special live broadcast. Anticipation is rising as to who will go to the 21 spots that will advance to the semifinals.
Mnet's 'Queendom Puzzle' airs every Tuesday at 10:00 PM.
Reporter Ryu Ye-ji and Ten Asia ryuperstar@tenasia.co.kr