TV
Seo Jun-young, the messenger of love that connected separated father and daughter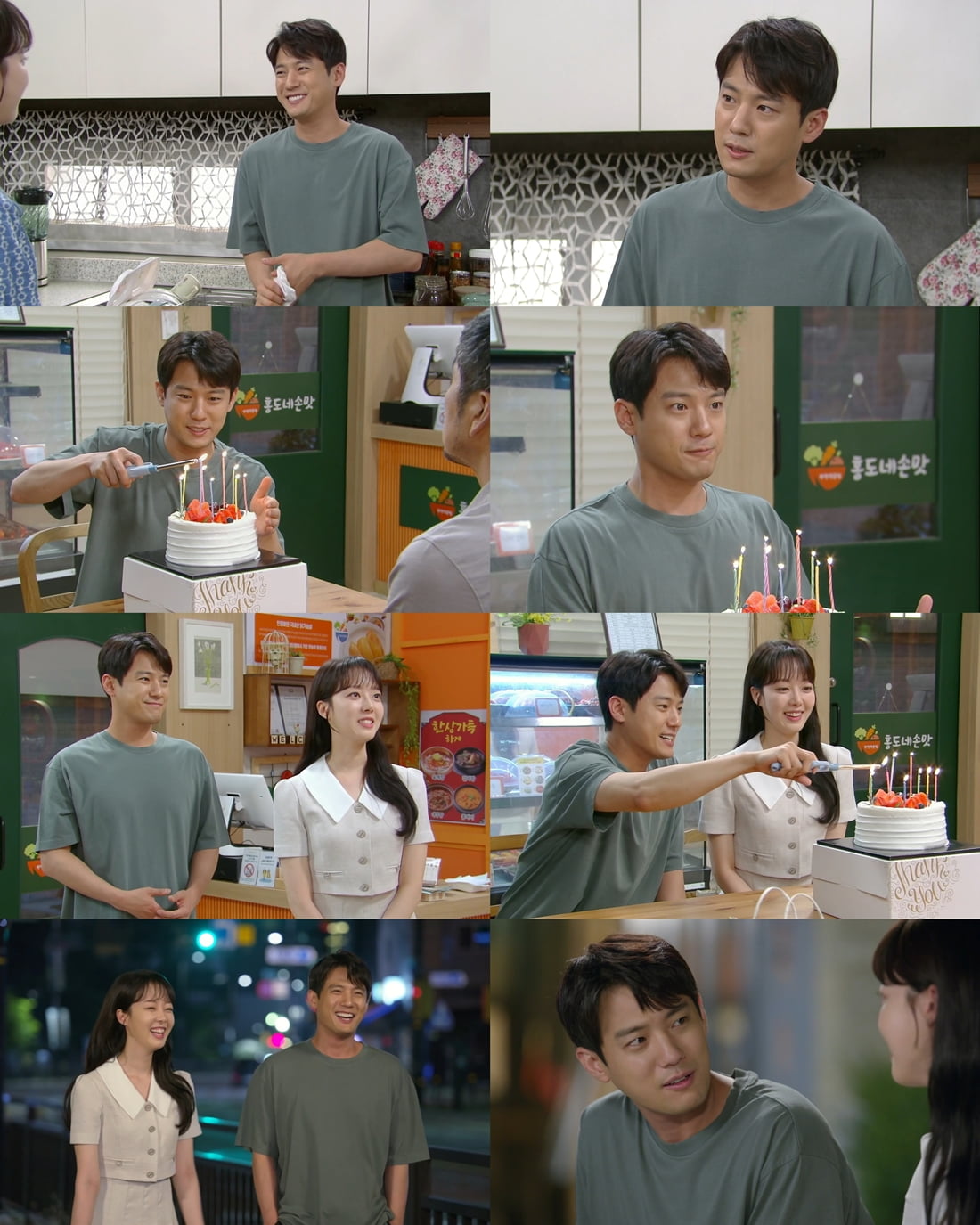 'Positive power' Seo Jun-young brought warmth by acting as a messenger of reconciliation between separated fathers and daughters.
In the KBS 1TV daily drama 'It's Gold, It's Jade', which aired on the 25th, the story of Mt. Geumgang (Seo Joon-young), who tries to solve the relationship between the two, after learning that Mi-rae (Yoon Da-young) is the daughter of Kim Doo-ho (Kim Young-ho), who broke up with him. figure was drawn.
Kang San asked Mi-rae about giving her hair drop to Jan-di Geum (Si-eun Kim), "I heard that you got it from the teacher's real father. I was curious about why you gave that precious thing to Jan-di." Mi-rae replied, "I don't want to have it anymore. It's my own farewell ceremony? I decided to let my father go in my heart."
In response, Kangsan asked, "So, does that mean you're not waiting for the person who will become your biological father now?", and Mirae said, "Yes. I have a mother, an older brother, and a grandfather, and I want to be faithful to my present", arousing Kangsan's regret.
For Doo-ho, who was disappointed after hearing the story, Kang-san prepared a 'happy birthday party' for the two of them. "Still, it's your daughter's birthday today, but it's too sad to pass by like this," said Kang San, who smiled sadly, bringing a deep impression to the hearts of viewers. In response to Duho's sincere confession, "I just pray that my daughter Haengbok will live happily in my heart," Kangsan radiated his unique positive energy, saying, "Just like you said, make a wish and blow out the candles!"
On the other hand, when Mi-rae visits Doo-ho to ask for bread for drawing at the art academy, Kang-san leads him by saying, "Sensei Ok, too." When Mi-rae wondered, "The number of candles is just the number of my age?", Kang-san suggested, "Would you like to make a wish, too?" .
On the way back home after the birthday party, towards the future where Kangsan and Dooho are happy with the gift of shoes that Kangsan and Dooho picked together earlier, Kangsan said, "The baker hyung thought of his daughter and bought it on a whim, but he couldn't deliver it. I must have wanted it," he said, playing the role of a messenger between father and daughter.
KBS 1TV's daily drama 'It's Gold, It's Jade', which stimulates curiosity about whether Seo Joon-young of T&I Cultures will be able to open a reconciliation between a father who yearns for his daughter and a daughter who has let go of her father, is airing every weekday at 8pm. It airs in 30 minutes.
Reporter Ryu Ye-ji and Ten Asia ryuperstar@tenasia.co.kr