TV
Kim Tae-won faints on stage due to alcohol poisoning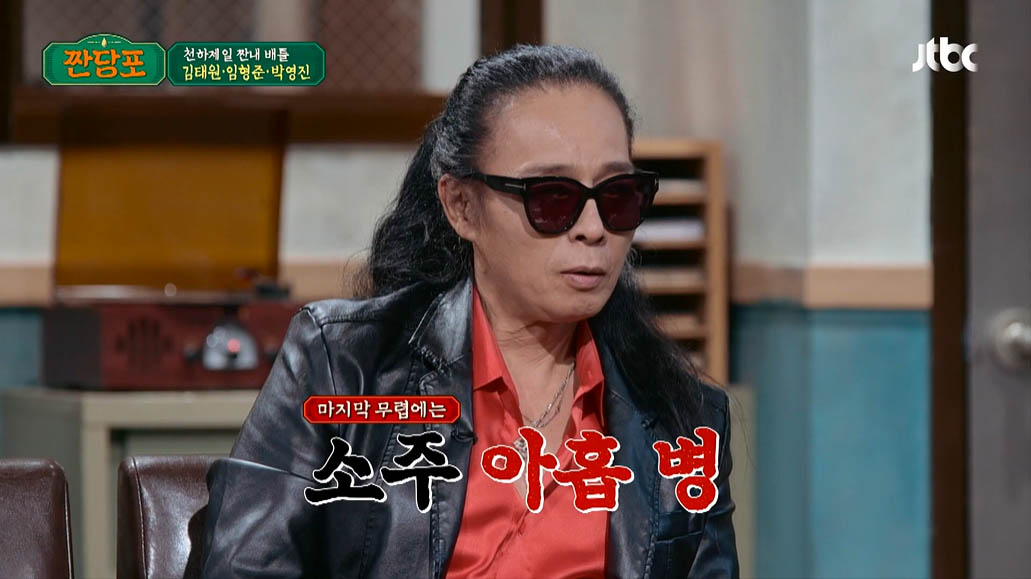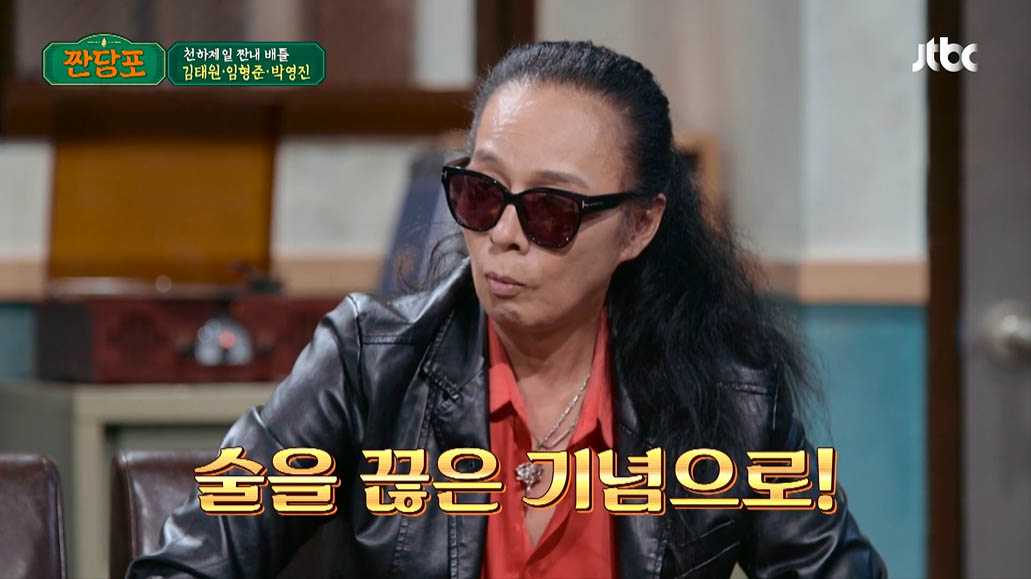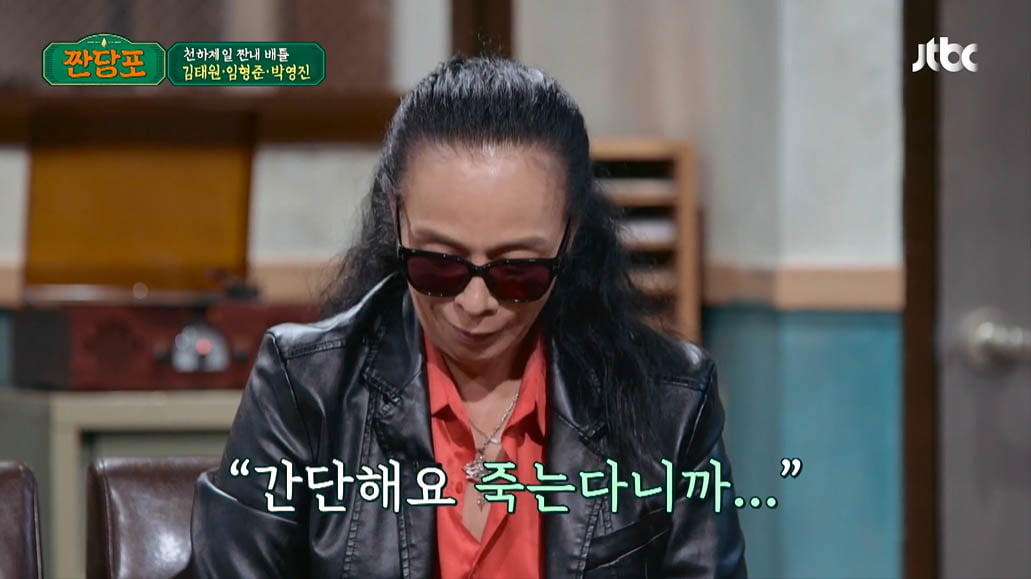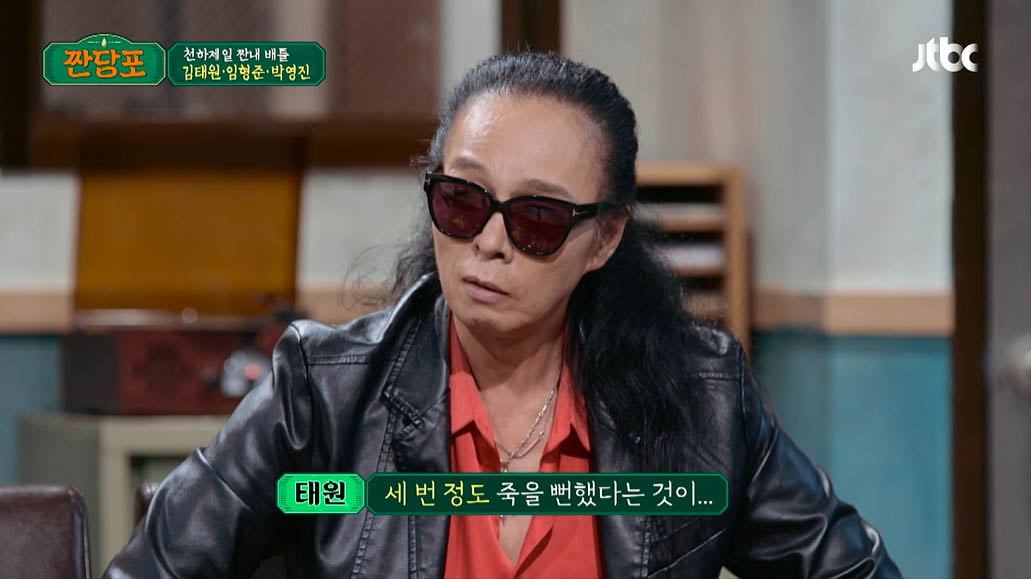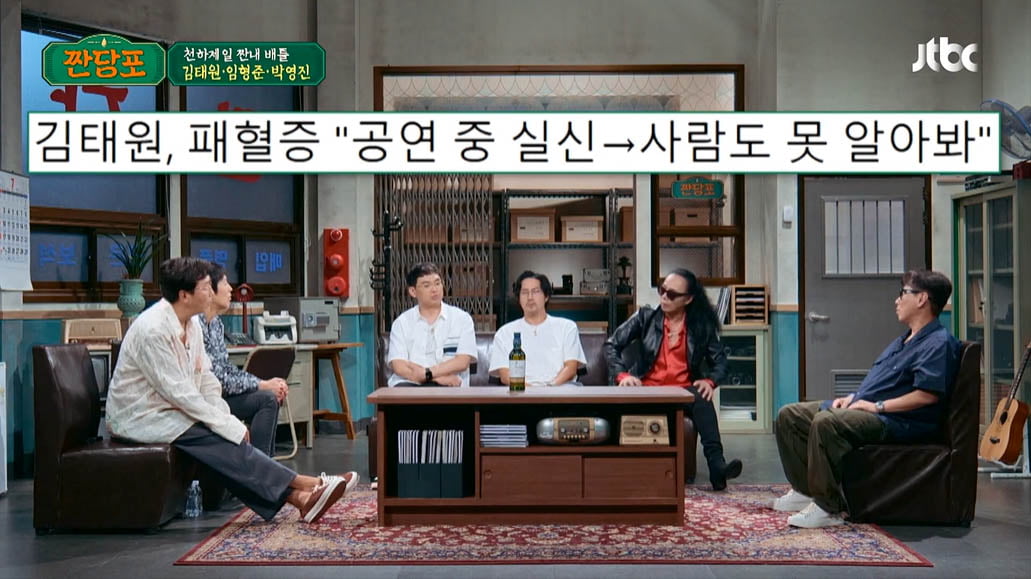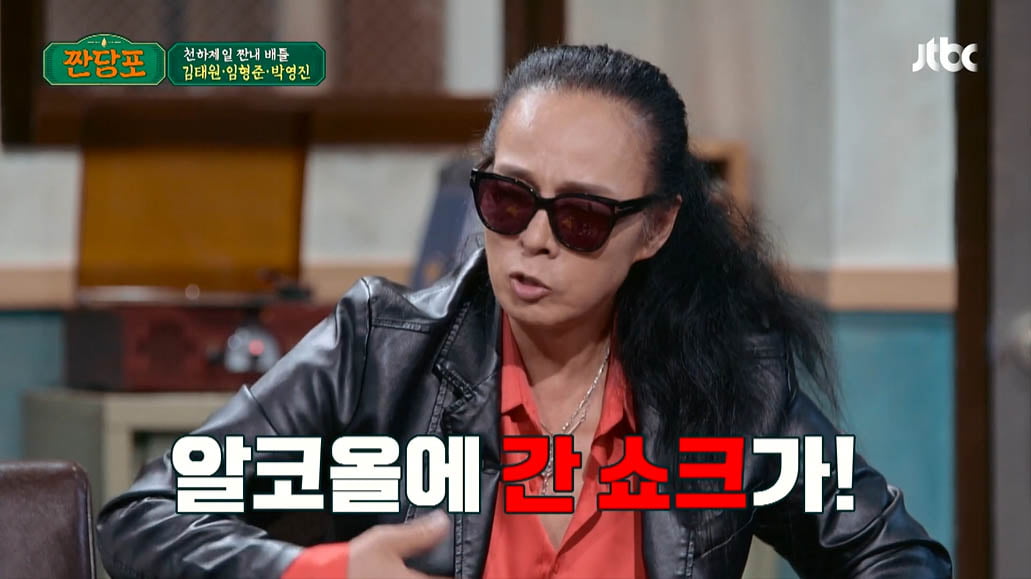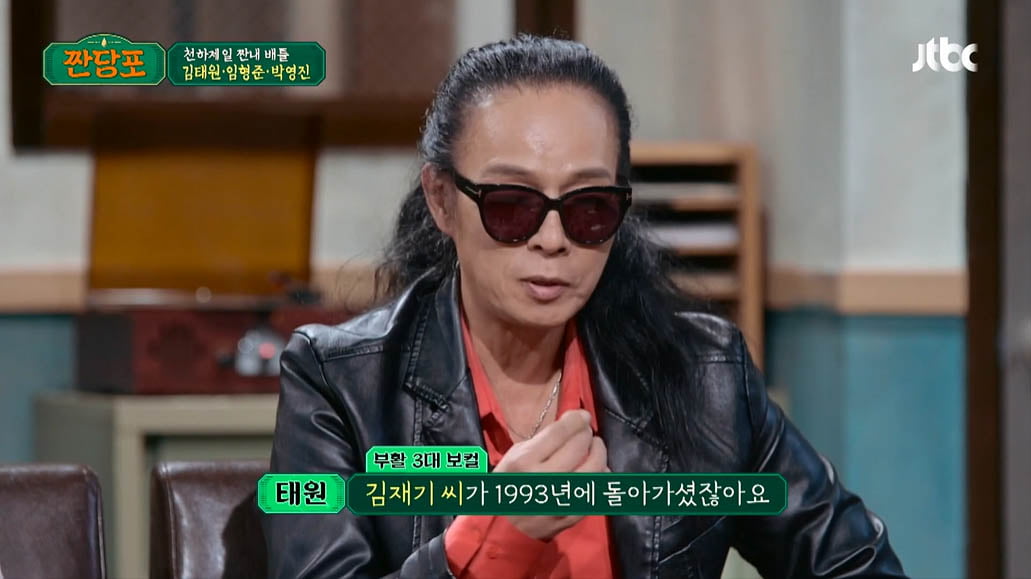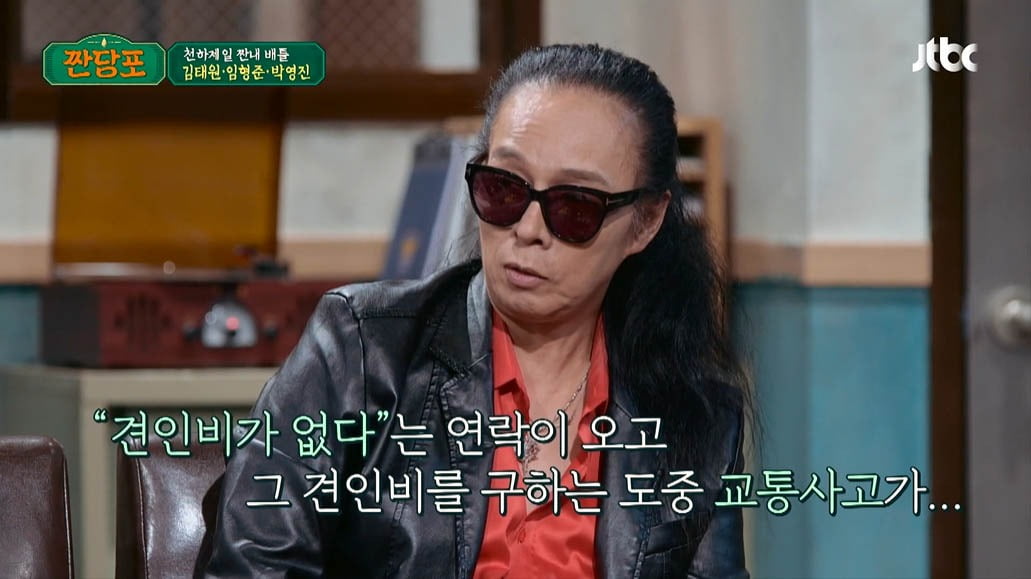 Kim Tae-won confessed his experience of fainting during a performance.
Kim Tae-won, Lim Hyeong-jun, and Park Young-jin appeared in JTBC's 'Jjandangpo', which aired on the 25th.
Kim Tae-won coughed and staggered into 'Jjandangpo', causing the performers to worry from the appearance. Kim Tae-won took out Yangju as collateral.
Kim Tae-won said, "It's been three years since I stopped drinking." Regarding the occasion of this week, he confessed, "It's simple. I'm dying (I hung up)." He said, "I almost died three times because of alcohol. I was taken to the hospital. During a performance, I fainted due to sepsis. There was a time when I collapsed on stage with foam on my face due to alcohol shock." Then, "At the end, the amount of drinking was about 9 bottles of soju. As a snack, an apple and 5 bottles of soju (I ate it)" surprised everyone.
The reason Kim Tae-won started to fall into alcohol was the shock of the death of Kim Jae-gi, the third-generation vocalist of the resurrection. Kim Tae-won confessed, "Kim Jae-gi passed away in 1993. Until then, I hadn't drank a drop of alcohol."
Then, he lamented, "I got a call at 2:00 in the morning and they said there was no towing fee. I got into a car accident while I was looking for towing money. I finally met the friend I've been wanting to meet in my life as a musician, but he just left at night." He also revealed, "I was shocked. On the outside, I felt 'okay', but when I was alone, I couldn't control my emotions. It was the same in my dreams. I drank like medicine."
Kim Tae-won confessed, "If you sit like this and drop your head for no reason, you fall asleep. When asked if he fell asleep momentarily, he answered "yes".
Kim Tae-won, who is currently abstaining from alcohol, said, "Before that, I quit all serious things, and alcohol was the last thing. What I felt while quitting this time is that alcohol is the most difficult." He continued, "We shouldn't die from the time we're born until we die. It's a cowardly act if you think about your family. You go into the mountains alone to make music and come back after a few months. This isn't it. Isn't it embarrassing?"
While listening to Park Young-jin's story, Kim Tae-won said that he had a similar experience and said, "Don't ask deeply about teeth. You should use all of your dentures because Earth's science has developed." At the same time, he revealed, "I have two teeth that I can use," causing surprise.
Kim Tae-won said that he has about 300 copyrighted songs. Regarding copyright income, Kim Tae-won surprised everyone by revealing, "'Never Ending Story' has exceeded 100 million won per song." He said, "(Copyright) is not for sale. I will pass it on."
Kim Tae-won owns a foreign car worth hundreds of millions of won. Kim Tae-won said, "I bought it in 2014, but the accessories are expensive, so I want to sell it, but I still have it." Regarding the reason for purchasing the luxury sedan, he explained, "I went on an audition program with Brave Brothers. When I looked in my pockets, this friend had several keys to a foreign car. I wondered what our rock bands were doing."
Reporter Kim Ji-won, Ten Asia bella@tenasia.co.kr