TV
Heo Young-ji aroused curiosity by mentioning that Jeon Hyun-moo was just an older brother who bought her meals well.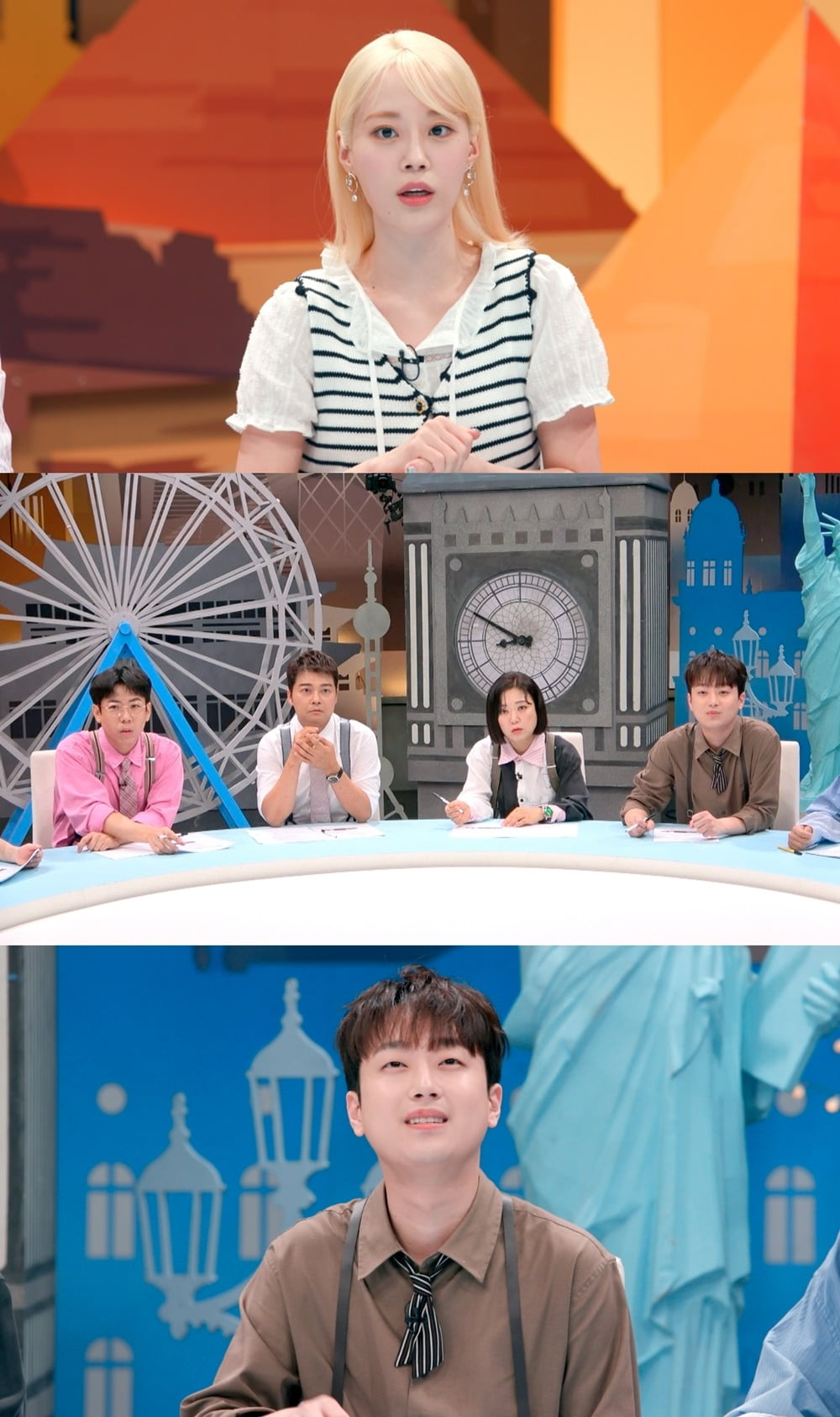 'Talk Pawon 25 O'Clock ' announced a pleasant online trip with singer Heo Young-ji.
JTBC's 'Talk Pawon 25 O'Clock', which will be broadcast on the 7th, will come with a LAN line trip to Vietnam and New Zealand, and a business trip to Tokyo, Japan. Heo Young-ji appeared as a guest and showed off her wit. In particular, he said that he was just an older brother (?) who buys Heo Young-ji and MC Jeon Hyun-moo food well, making him curious about the relationship between the two.
On this day, when the LAN line trip to Vietnam, a country that embraces nature, was released, MC Lee Chan-won expressed his anticipation, saying that he was interested in Vietnam recently. Vietnam's 'Talk' Pawon takes a jeep from Hanoi, the capital, and goes on a unique city tour to visit major attractions. The tour will take you to the railroad village where the train passes right in front of you, the Ho Chi Minh Mausoleum, where the Vietnamese hero Ho Chi Minh is buried, and the Long Bien Bridge, which is the spiritual support of the Vietnamese people .
'Tok' Pawon, heading to Ninh Binh to appreciate the beautiful scenery, climbs the huge cliff Hang Mua. At the top, which reached the top after climbing 486 steps in 40-degree weather, an unrealistic landscape unfolded to the point of forgetting the hardships, drawing admiration from the cast.
Discover the charms of New Zealand's North Island, a country with ancient mysteries. In Auckland, 'Tok' Pawon announces the start of the trip by climbing directly on top of a luxury yacht at Viaduct Harbor, where the world's best yachting competition is held. Fish Market introduces New Zealand's representative seafood, blue mussels, which are twice the size of normal mussels, and following steamed mussels and grilled mussels, it is expected to catch the eye with a food show with a shocking visual combining donuts and hamburgers at a popular restaurant for the MZ generation. .
Next, Rotorua's Waimangu Volcanic Valley, which contains the best of nature, is a zone formed by a great volcanic eruption, and hot springs and geysers all over the place attract attention. Among them, 'Frying Pan Lake', a volcanic lake, creates a wonderful scenery with steam rising at a temperature of 55 degrees. In response, Lee Chan-won said, "I have to go in at that temperature!" and made a cute bluff (?) to give a laugh. In addition, it is said that you can also see the appearance of the lake with the terrifying name of 'Devil's Bath', which gives a foreboding of honey jam.
'Talk Pawon 25 O'Clock', which will explore the attractions of Hanoi, Vietnam and the North Island of New Zealand, will be broadcast on the 7th at 8:50 pm.
Reporter Kim Ji-won, Ten Asia bella@tenasia.co.kr