TV
Park Ki-woong plays a big role as a strong supporter of next-generation artists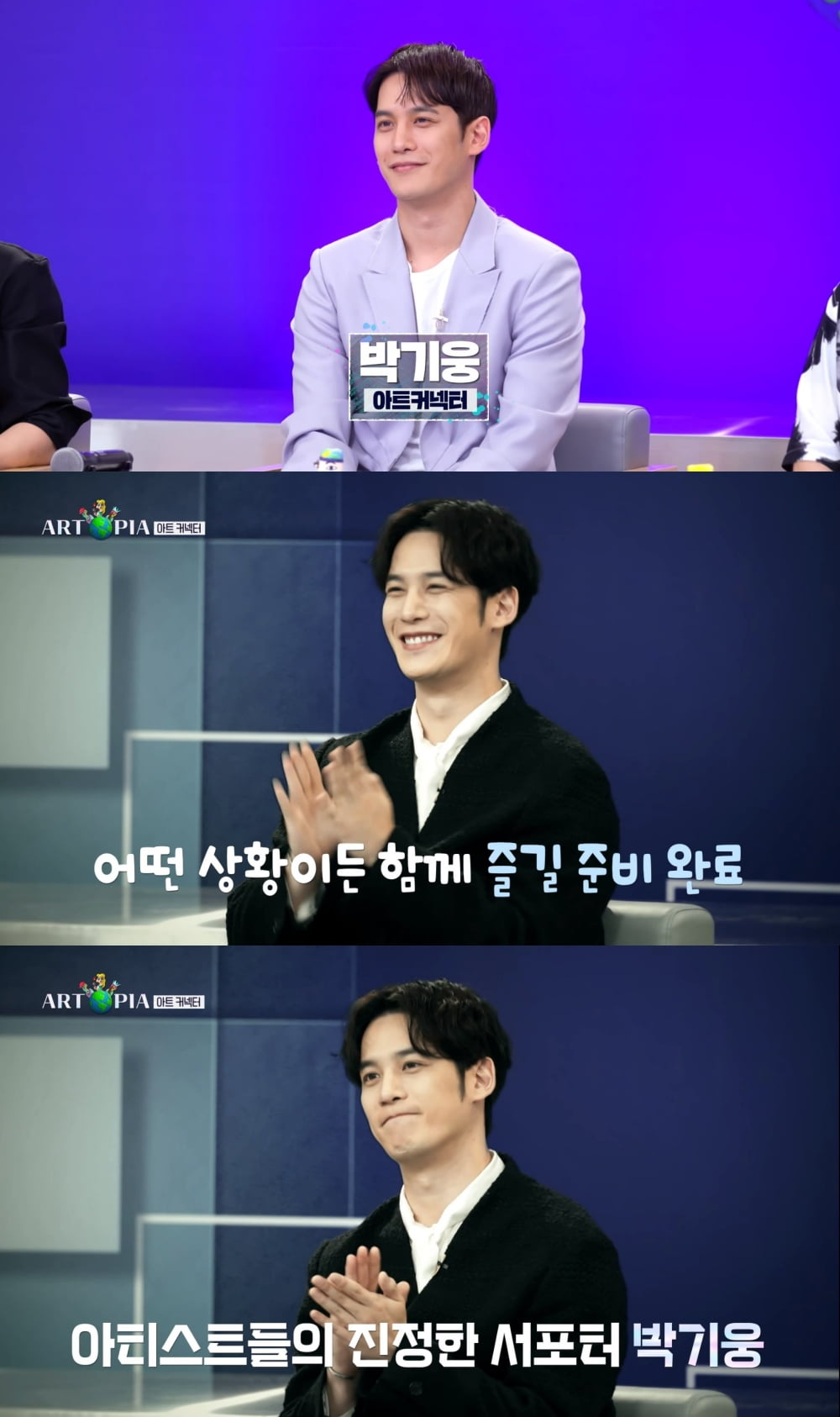 Actor Park Ki-woong is empowering the next generation of artistic leaders.
Park Ki-woong is active as an art connector to discover talented artists in 'One Earth: Artpia', a digital art survival that was not in the world released by Wave.
In the first episode, Park Ki-woong revealed that he came to the show with the idea of sympathizing with the difficulties of being an art-tainer, supporting artists active in various fields, and learning from them. As a result, whenever the challengers unveiled their work, they relieved their tension with comfortable advice, and showed their opinions carefully while focusing on the reviews of other art connectors.
In Yakgwa's media work, he said, "I thought, if there was a music box in Joseon, it would feel like that." In addition, they applaud works with a high level of perfection and are faithfully fulfilling their role as true supporters of artists.
In addition, Park Ki-woong said, "They are better than me, so how do I evaluate them? There are many things to learn."
Park Ki-woong, who is solidifying the foundation of his field as an actor and an artist, is said to have taken a step forward as an artist through 'One Earth: Artpia'.
It is rumored that Park Ki-woong's sincerity toward art, both in front of the camera and off stage, is recognized among artists who challenge survival.
Meanwhile, 'One Earth: Artpia' is the world's first digital art survival program by up-and-coming Korean artists who will be the leaders of the next generation of art.
Reporter Ryu Yae-ji and Ten Asia ryuperstar@tenasia.co.kr