TV
Dex became the MC for 'Single's Inferno 3'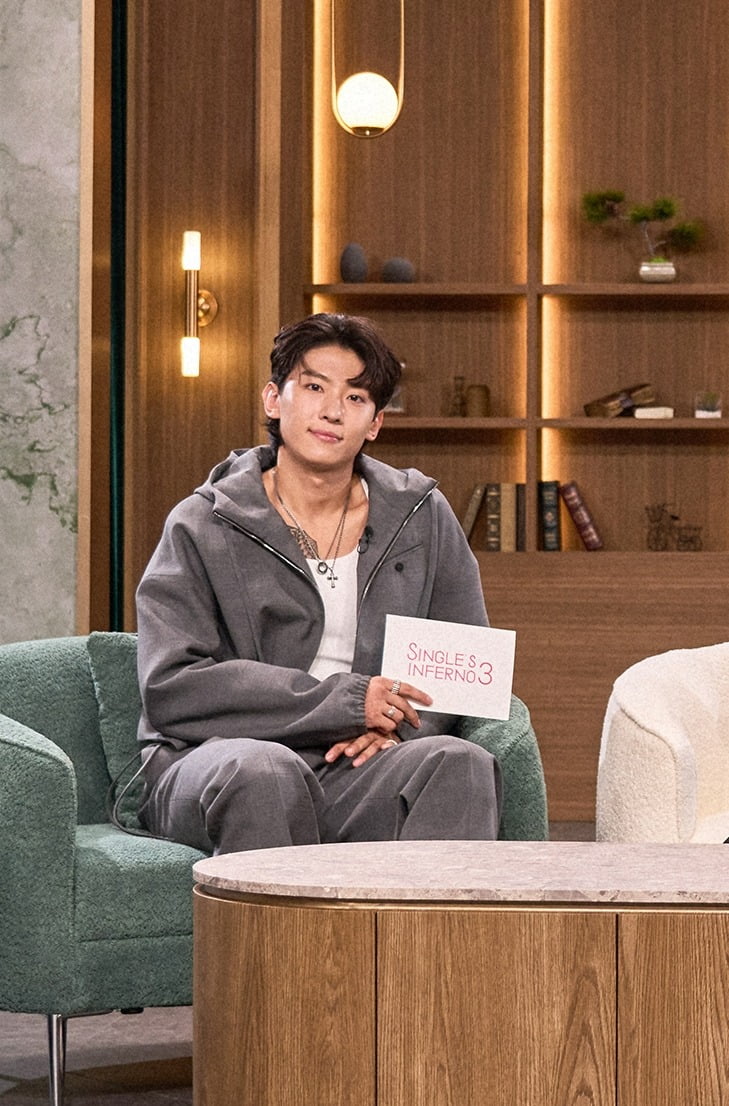 Dex from 'Megi-Nam' joined as MC for 'Single's Inferno' season 3.
On the 3rd, Netflix's 'Single's Inferno' revealed the MC lineup and impressions of joining Season 3. Hong Jin-kyung, Da-hee Lee, Kyu-hyun Han, and Dex from Season 2 will join as MCs for season 3 of 'Single's Inferno', an honest and hot dating reality show for solos that will take place on 'Hell Island', a remote island where only couples can go out. In season 3, unlike the previous seasons, places and rules such as 'Heaven' and 'Hell', as well as MC Dex, will be given fresh changes to provide upgraded fun to global viewers.
Hong Jin-kyung, who gave a pleasant laugh with an honest and selfless response, said, "I am happy to be with you until season 3. In 'Single's Inferno', you can see the solos' love so much that the recording date is awaited, but this season, even Dex will be with you, so you can expect more colorful reactions from MCs." It added to the anticipation of the breathing of the MCs to be proud of.
Lee Da-hee, who showed a sympathetic aspect with a reaction that came from the depths of her heart toward the soloists, said, "When I see the subtle emotional exchanges of the soloists, I become more sincerely immersed than anyone else. You can look forward to unpredictable developments," stimulating curiosity about the newly changed 'Single's Inferno' Season 3.
Kyuhyun, who accurately grasped the love lines and emotional lines of solos with his delicate observation and excellent memory, said, "Season 3 with hotter and more attractive solos! I want to quickly invite viewers to the heart-throbbing excitement, the pain of love, and the original transformation of 'Single's Inferno'."
Hanhae, who showed a sharp love line analysis ability by quickly catching the details of emotions that go back and forth between solos, said, "From the beginning, I couldn't come to my senses because of each individual's strong character and swirling emotions. And the new MC Dex's fresh perspective as a performer in the previous season and the part that I personally sympathize with are similar, so it feels like I've met my soul mate."
Dex, who became the MC of Season 3 from Kim Jin-young, a performer in Season 2, said, "I am reminded of the hot summer last year, and I have a new feeling while watching the cast of Season 3 of 'Single's Inferno'. As I was a performer, I will predict the direction of the minds of the season 3 performers more accurately, so please pay attention."
Reporter Tae Yuna, Ten Asia youyou@tenasia.co.kr