TV
Jang Dong-gun, Lee Jun-gi, Shin Se-kyung, Kim Ok-bin, who owns 'Aramun's Sword'?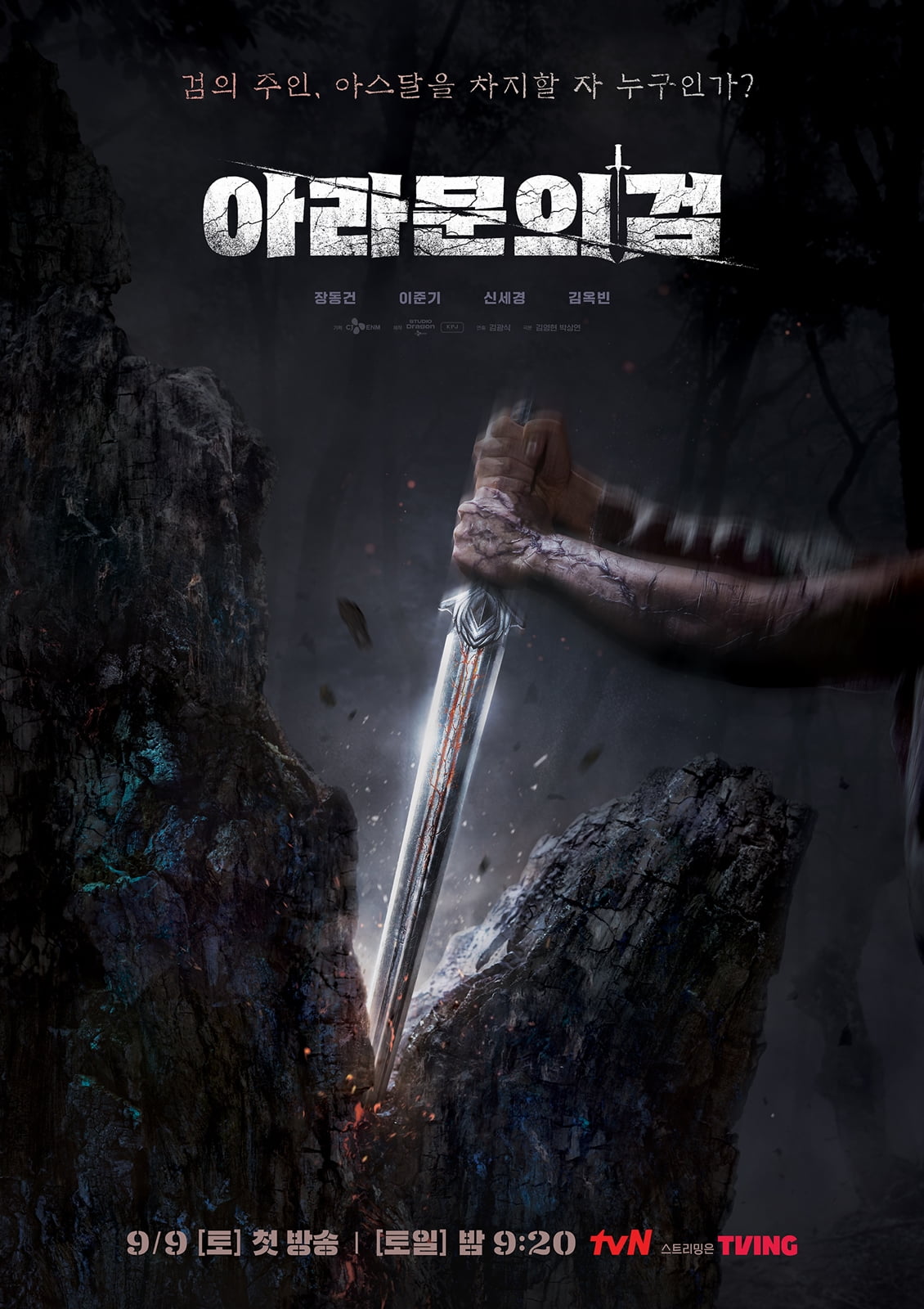 The legacy poster for tvN's new Saturday drama 'Sword of Aramun' has been released.
On the 3rd, tvN 'Sword of Aramun' released a legacy poster. Eyes are drawn to a sword with a sharp light in the poster. The sword, pierced in the middle of an old tree, has a shape that pierces deeply as if stabbing the enemy's heart.
Previously, through the teaser video, 'Aramun's Sword' gave a strong impact by depicting a dynamic scene in which someone plunges a lightning-flowing sword into an old tree on a night of torrential rain. 'Sword of Aramun', which left a heavy impression with the legacy teaser video, is making a deeper impression once again with the legacy poster this time.
In the hands and wrists of the person who holds the sword, dark red blood vessels that are about to burst rise tautly, and that power is transmitted to the sword as it is, and hot flames shoot out like a furnace through the cracks that extend minutely from the root to the tip of the sword. Indeed, it stimulates curiosity about what this means.
As such, 'Sword of Aramun' is releasing a legacy poster following the legacy teaser video, making it fall into the atmosphere of the tragic drama. Above all, attention is being paid to the more spectacular visuals and the story of the second act of Tagon (Jang Dong-gun), Eun-seom (Lee Joon-gi), Tanya (Shin Se-kyung), and Taeal-ha (Kim Ok-bin).
'Sword of Aramun', which will be broadcasted for the first time on September 9, is a drama depicting the fateful story of Tagon, Eunseom, Tanya, and Taealha, who write different legends in the ancient land of Asdal, the myth of Arthdal written by the owner of the sword. all.
Reporter Kang Min-kyung, Ten Asia kkk39@tenasia.co.kr