TV
Bae Yoon-jung "I'm next to Lee Hyo-ri, stress over 70kg"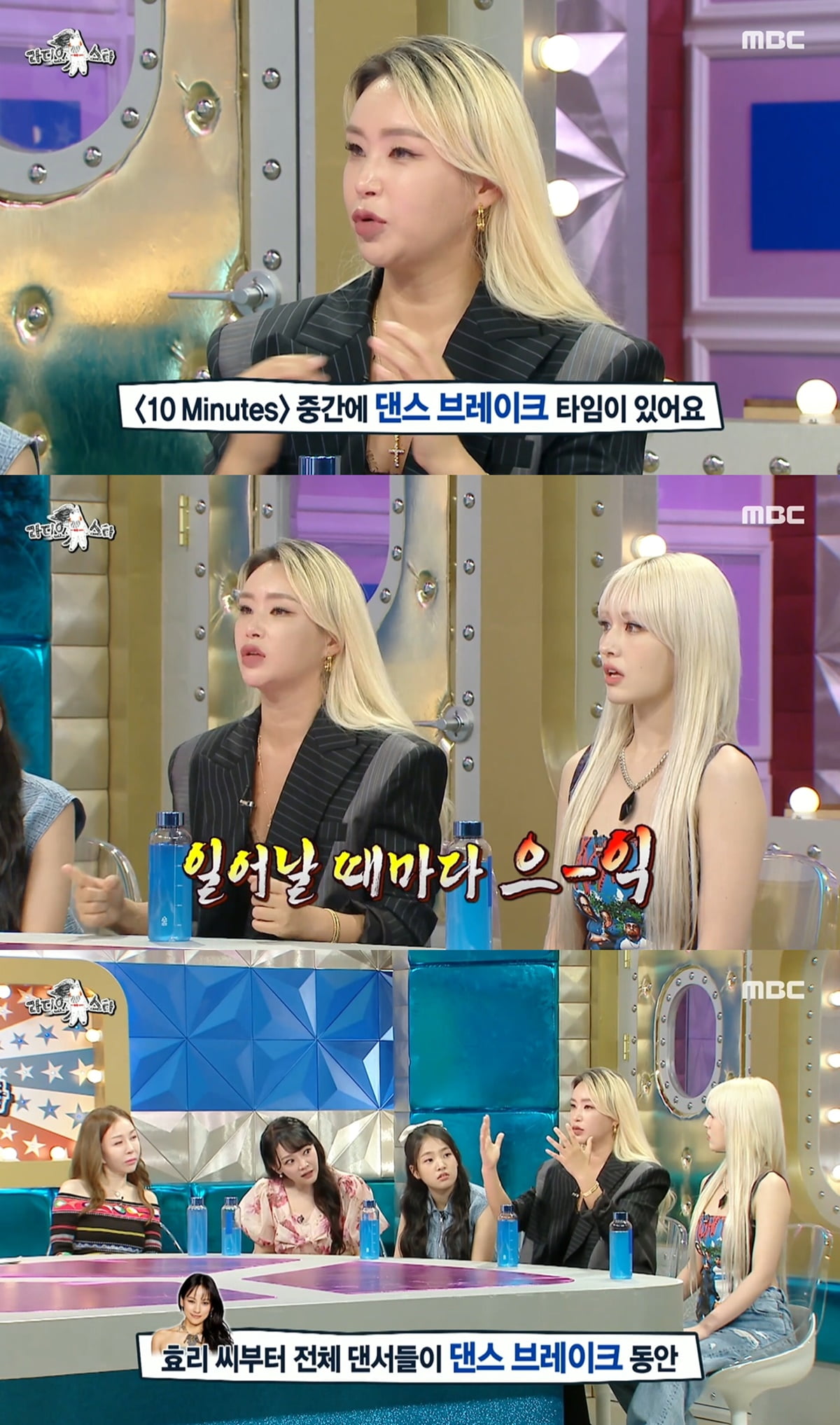 Dancer Bae Yoon-jung revealed that she went on a diet.
MBC's 'Radio Star', which aired on the 2nd, was decorated with 'Spicy Wanderers' and featured Park Jun-geum, Kim So-hyun, Kim Tae-yeon, Bae Yoon-jung, and Jeon So-mi as guests.
On this day's broadcast, Bae Yoon-jung mentioned the first recording of 'Dance Singer's Wandering Troupe'. Bae Yoon-jung said, "During the first recording, I weighed over 70kg before I lost weight. Hyori and the other dancers were slim, so I was compared to them. So I was under a lot of stress. Now I've lost about 5-6kg."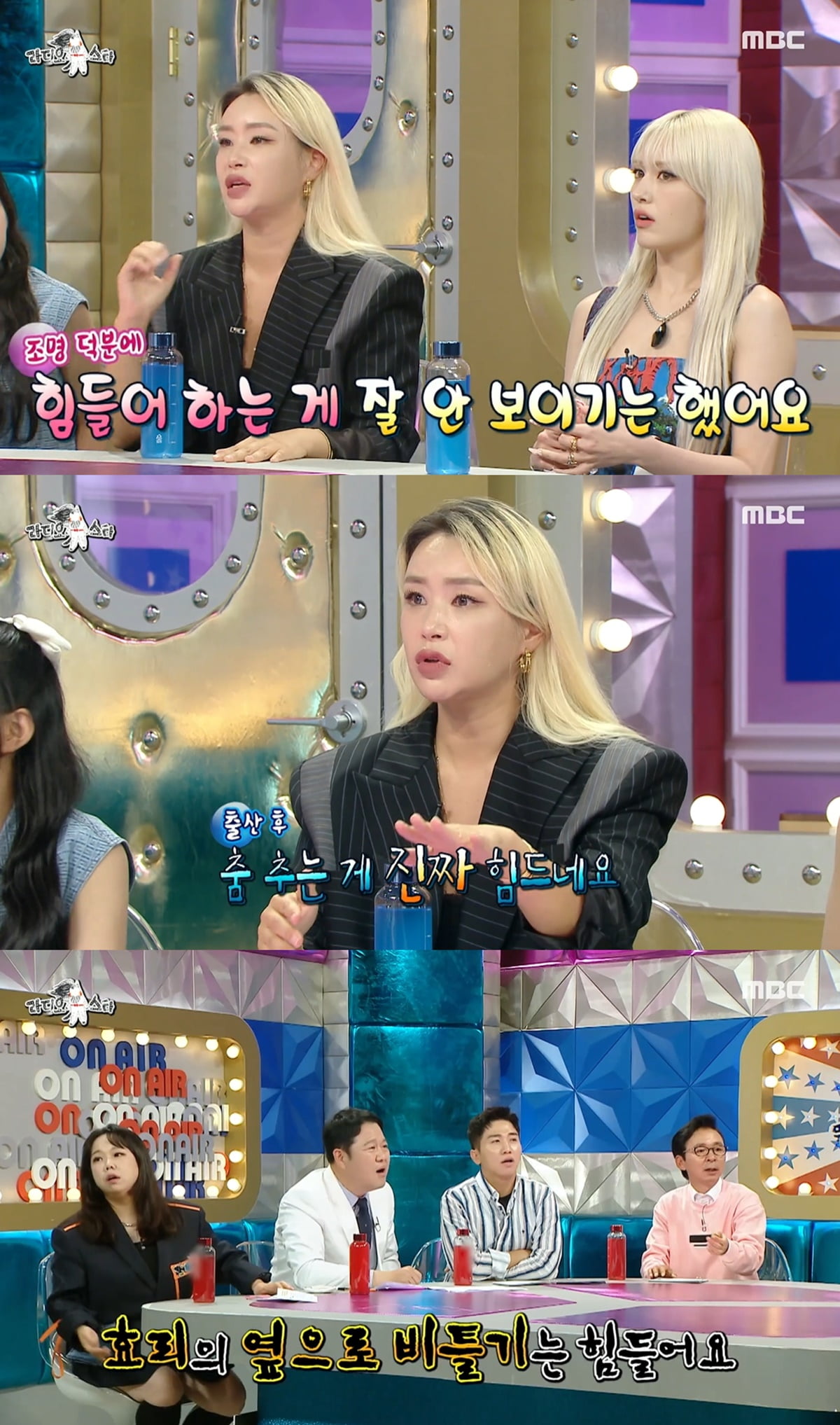 Bae Yoon-jung married a non-celebrity 11 years younger in 2019 and has a son. He confessed that his self-esteem fell after giving birth to his son. Bae Yoon-jung said, "I thought that I would definitely perform while watching 'Seoul Check-in.'
Bae Yoon-jung explained, "But the (dance) leader unnie called me. 'Yoon Jeong-ah, are you busy these days? Hyori is performing and she said that she would like to do it together.' In addition, Bae Yoon-jung said, "I was moved by Lee Hyo-ri, whom I met for the first time in 20 years. I was also happy when I was in my 20s. I met again after 20 years, and Hyori continued to take care of me and passed 20 years with me ready. Dancing is also far away," he added.
MC Hong Hyeon-hee asked Bae Yoon-jung, "Did you die while doing break dance?" Bae Yoon-jung replied, "There is a dance break in the middle of Lee Hyo-ri's '10 Minutes'. I do the motion of sitting down and getting up, but every time I stand up, I hear a whooping sound." He added, "Do you remember Hyun-hee? When I went to the 'Dance Singer's Wandering Troupe' in Jinhae, the lighting cycle shone incredibly hard. (Lee) Hyori and all the dancers had a dance break, but I didn't know if it was from the front or from the back."
Kim Gu-ra said, "Dancing looks cooler at that time." Bae Yoon-jung explained, "That's why I can't see the hardships well." After Hong Hyun-hee briefly danced, she confessed, "It's really hard to dance after giving birth." Bae Yoon-jung said, "It's too hard." In response, Kim Gu-ra asked, "Didn't you dance a lot in the past?" Bae Yoon-jung said, "I can bounce, but it's hard to twist to the side of Hyori."
Reporter Kang Min-kyung, Ten Asia kkk39@tenasia.co.kr