TV
Drama 'Heartbeat' actors Ok Taek-yeon and Won Ji-an's blood awakened their vampire instincts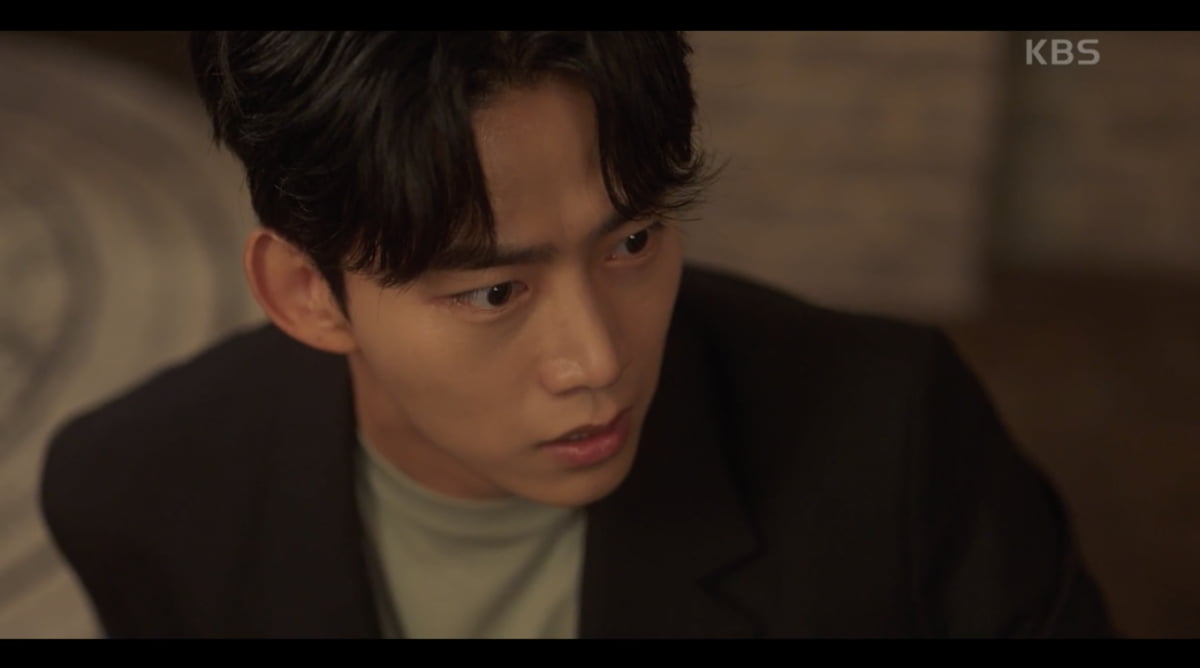 In the drama 'Heartbeat', actor Ok Taek-yeon saw the blood shed by actor Won Ji-an, and his vampiric instinct was awakened, and he was shocked by his appearance.
In the 12th episode of the KBS Monday-Tuesday drama 'Heartbeat', aired on the 1st, Seon Woo-hyeol (Ok Taek-yeon) confessed his love to Joo-hae (Won Ji-an) and promised that they would be together for a long time.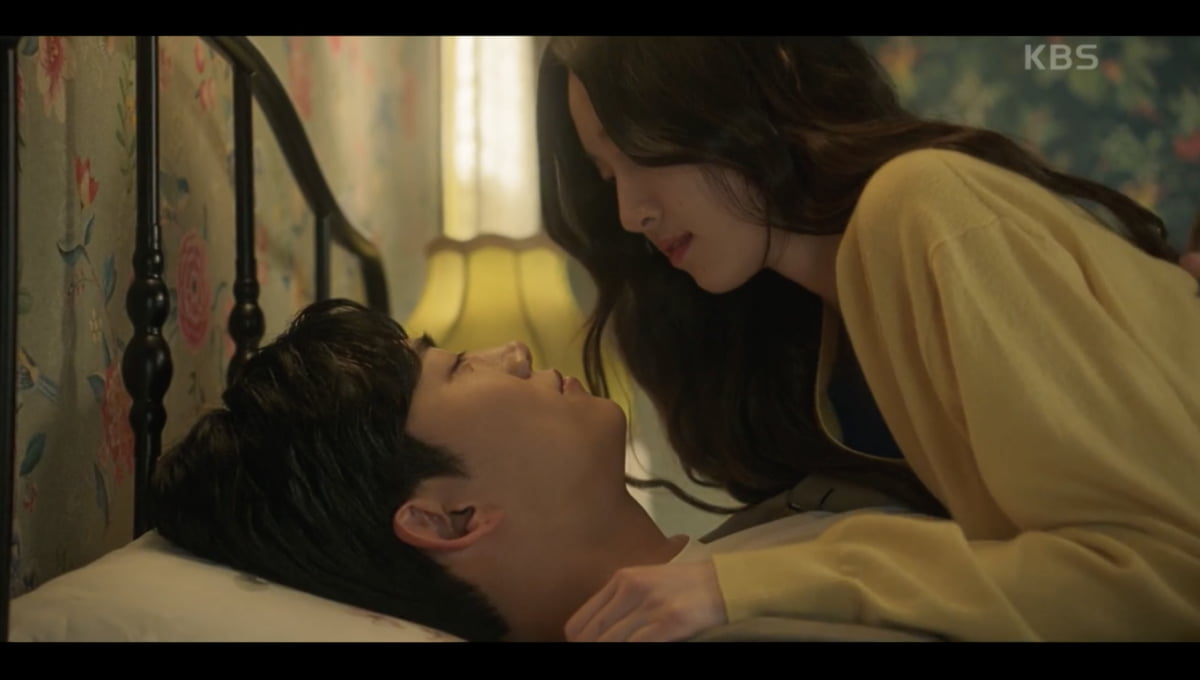 On this day, Seon Woo-hyeol confessed his love to Joo-hae by promising to stay with him. He said, "I will be by the butler's side for a long time." However, Shin Do-sik (Park Kang-hyeon), who suspected Seonwoo-hyeol as a half-human vampire, eventually joined hands with Lee Man-hwi (Baek Seo-hoo), putting him in danger. Na Hae-won (played by Yoon So-hee), who obtained an old hanging scroll she was carrying, was convinced that the woman inside the scroll was herself.
Seon Woo-hyeol was puzzled when he learned that Jok-ja had gone to Na Hae-won. To Hae Joo, who was with him, "I don't know why Jokja went to CEO Na. The appearance of CEO Na I saw yesterday was very different from the Hae-seon I knew. I felt lost," he explained. Seon Woo-hyeol, who recalled a long time ago, confessed his memories one by one. In that memory, the owner had saved him. He added, "It seems to be the day I woke up after 100 years. That's when you found me. When you called me, I felt like I was saved in the dark."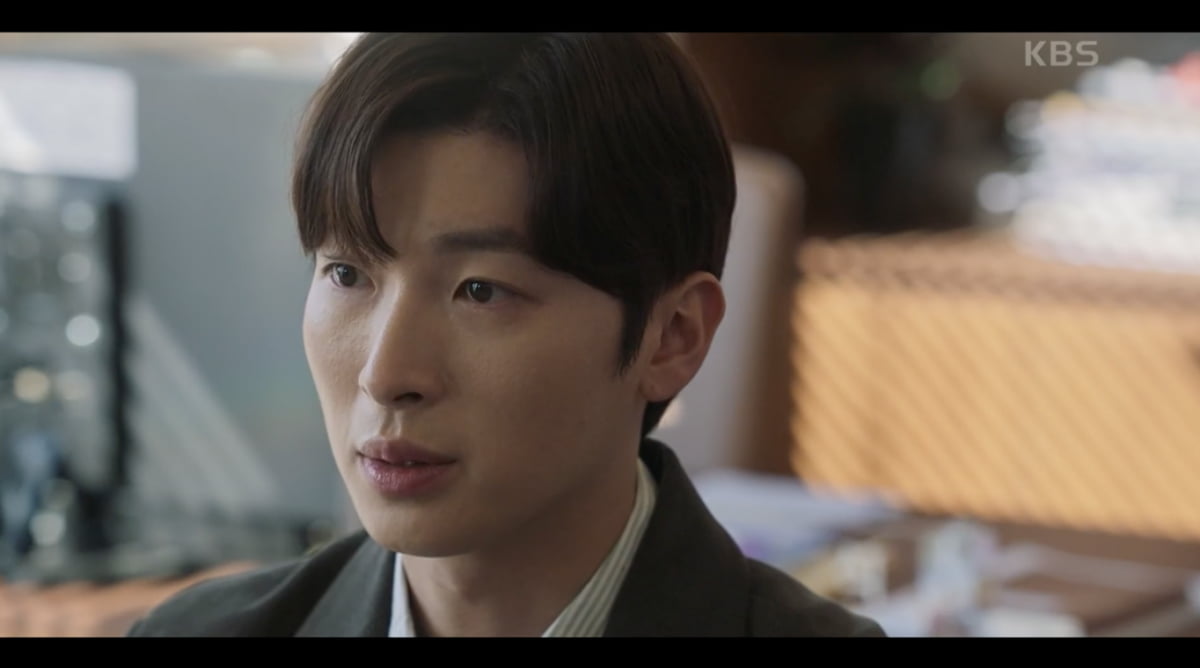 At this time, Shin Do-shik visited Na Hae-won. Shin Do-sik asked if he knew about the identity of Seonwoo Blood. Shin Do-sik then asked, "If Seonwoo's blood was a vampire, would you believe it?" Na Hae-won, who did not know the identity of Seonwoo-hyeol, was shocked to hear that she was a vampire. Kim Gwang-ok (Jung Young-ki) asked Na Hae-won to take over Kim Min-jae (Kim Do-gun). Na Hae-won, who could not help it, took Kim Min-jae and met Seon Woo-hyeol. The three were pictured going to an amusement park and enjoying a date as before.
Li Man-hui, who formed an alliance with Shin Do-shik, revealed that Sun Woo-hyeol was trying to become a human. Shin Do-sik, who did not understand the situation in which an immortal vampire was trying to become a human, asked why. In response, Lee Man-hui explained why Sun Woo-hyeol wanted to become a human. It's about wanting to have a heart-thumping love. Lee Man-hui added that it seems that Sun Woo-hyeol's vampire abilities have declined. Shin Do-sik, who heard this, said, "You must check the wounds to know that you are a half-human vampire. Only then can I give money," he said, asking for confirmation.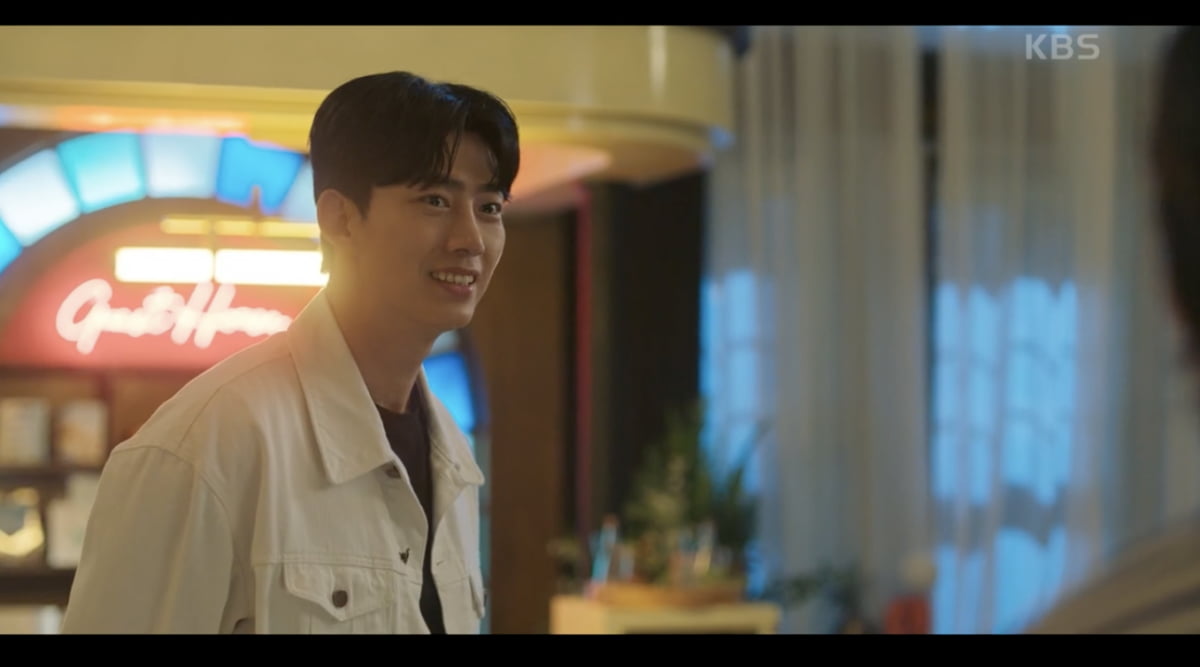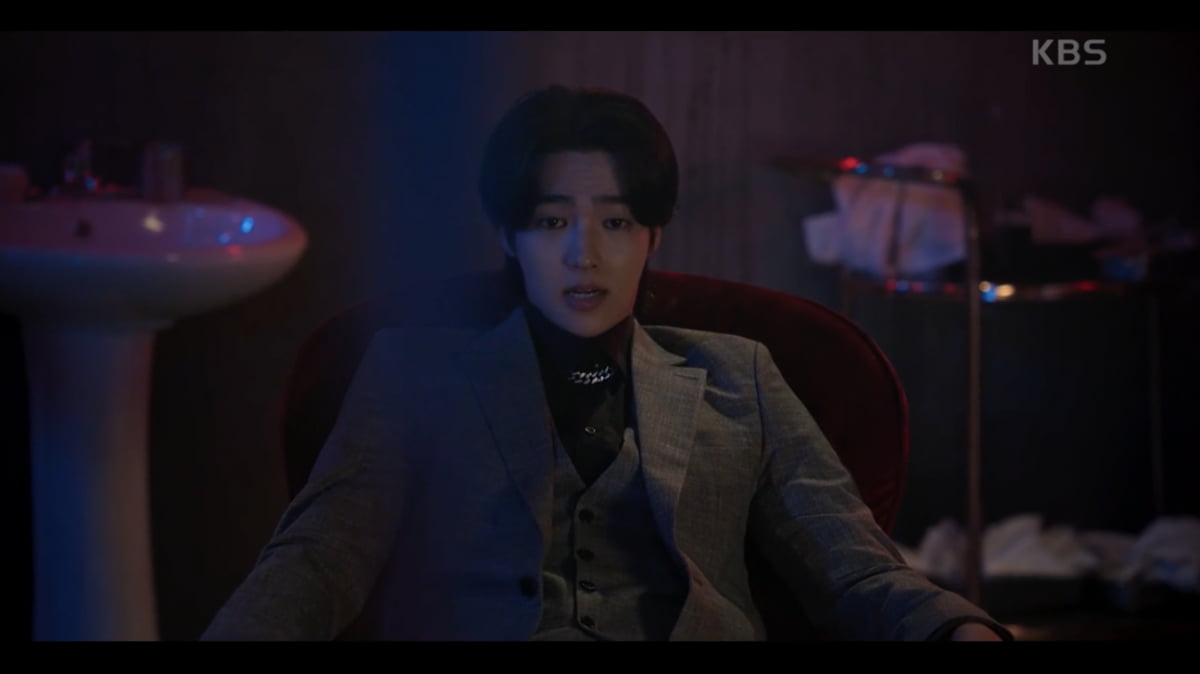 Seon Woo-hyeol met Lee Sang-hae (played by Yoon Byung-hee) and mentioned a mysterious car that appeared in the village. He expressed his doubts, saying, "I did some investigations in the neighborhood because of the gold nugget, but the butler's father is a bit strange." They said that a car they didn't know in the neighborhood had picked up the butler's father. I need to find out more, but I feel cheap."
In fact, it turned out that it was Lee Man-hui who kidnapped and imprisoned people. Without knowing why, people who had been abducted begged for their lives. Lee Man-hui, who was staring at the people, said, "Don't worry. You guys are my lifeline, so how can I kill them?" Among the kidnappers was Joo Dong-il (Seo Hyeon-cheol), Na In-hae's father.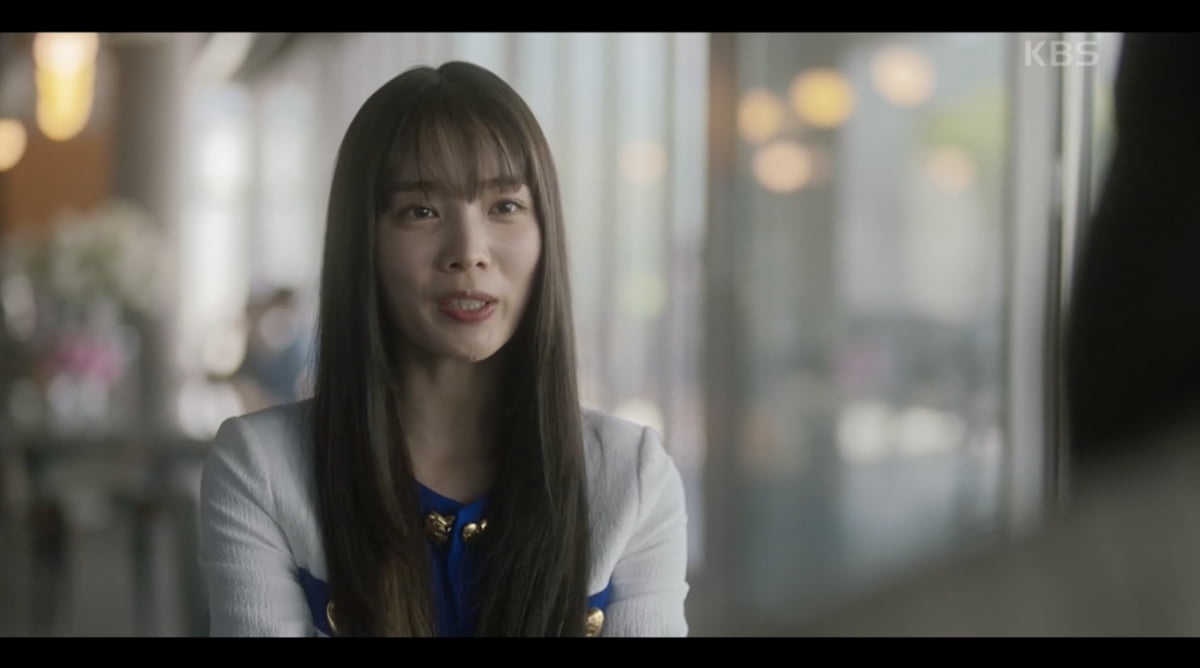 Na Hae-won, who heard from Shin Do-sik that Seonwoo-hyeol was a vampire, went to see Master-hae. Na Hae-won asked how long she had known, and then urged her to stay away from Seon Woo-hyeol, saying, "It's not like the woman named Hae-seon that Seon Woo-hyeol is waiting for is me."
However, after hearing this, Master Hae showed a rather determined attitude. Owner Hae replied, "I will do whatever I want, whatever the identity of Mr. Seonwoo," revealing the strong love between the two.
In-hae In-hae was in a fight with the ex-boyfriend of So-yi (played by Jang Seo-yeon), who was staying at the guesthouse for a long time, and hit her head against the wall and suffered serious injuries. Seon Woo-hyeol solved the situation, but the vampiric instinct arose when he saw the owner-hae with blood on his head. In the past, Hae-seon died in his place, and he couldn't escape from the shock.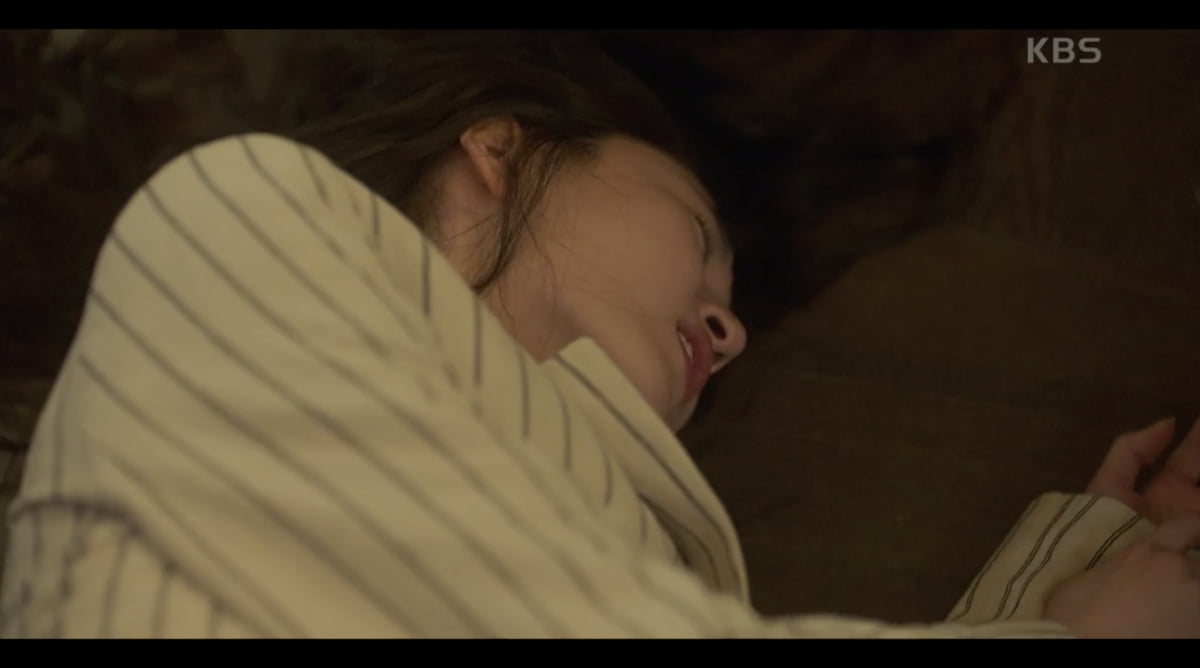 Go Yang-nam (played by Kim In-kwon) delivered news like a thunderbolt to Seon Woo-hyeol. He said, "Only one of the two can live. It means that in order for you to become a human, you have to vampirize and kill the butler."
Reporter Ha-neul Lee, Ten Asia greenworld@tenasia.co.kr