TV
Eunbi Kwon, Dex and Pink? "Reply to long DMs" surprise confession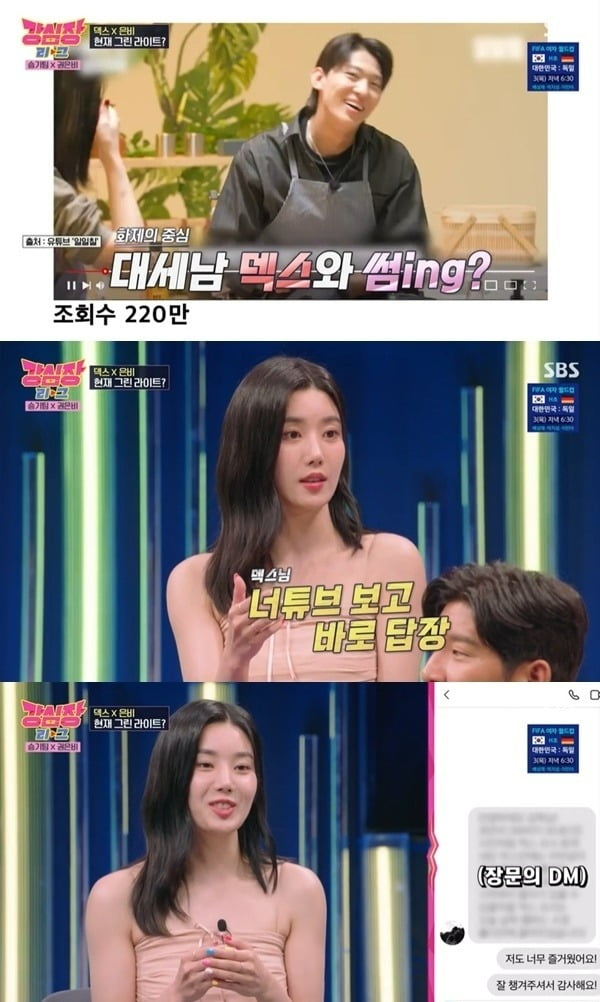 Singer Eunbi Kwon revealed the story of receiving a long DM from Dex.
Kwon Eun-bi appeared in the SBS variety show 'Strong Heart League', which aired on the 1st. On this day, Lee Ji-hye said, "Kwon Eun-bi recently tore the stage at Waterbomb, causing a commotion in the community. The response is hot," he said. Lee Seung-gi asked, "Since it became a hot topic in Waterbomb, shouldn't the agency release a summer album?" Kwon Eun-bi replied, "I'm preparing now. A new song will be released on August 3."
In addition, Son Dong-pyo said, "I received a DM from the hottest Dex. He sent a long DM, but he said he hadn't received a reply yet." In response, Eunbi Kwon said, "We filmed in February. As soon as the shooting was over, the DM came. I don't read DMs often. There are so many that I can't read them all. After watching the video, I immediately searched and replied. I had a lot of fun and thank you for taking good care of me. I want you to appear on my You Tube. In the end, it ended with public relations," he said.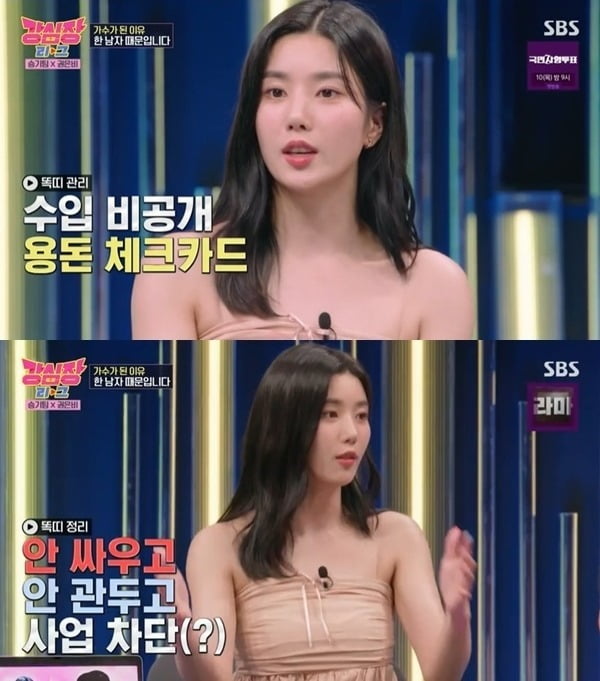 Kwon Eun-bi revealed that her parents opposed her dream of being a celebrity, so she borrowed a part-time job from her older brother and went to an academy for the preliminary exam. He said that his brother recently got married and he paid back the favor by paying for all the wedding expenses.
Next, Eunbi Kwon said that she gave her parents a check card and said, "I've seen many cases like this when a celebrity earns a lot of money and their parents go into business or get into a fight. The company also told you to manage it in advance. My parents gave me a check card without knowing how much I was making. All the stories fly. So, I sorted out the lines in the first place so that there wouldn't be a fight, I quit my job, and I didn't do business."
]
Reporter Tae Yuna, Ten Asia youyou@tenasia.co.kr