TV
Kim Nam-gil acknowledges the attitude controversy "I was sensitive at the filming site"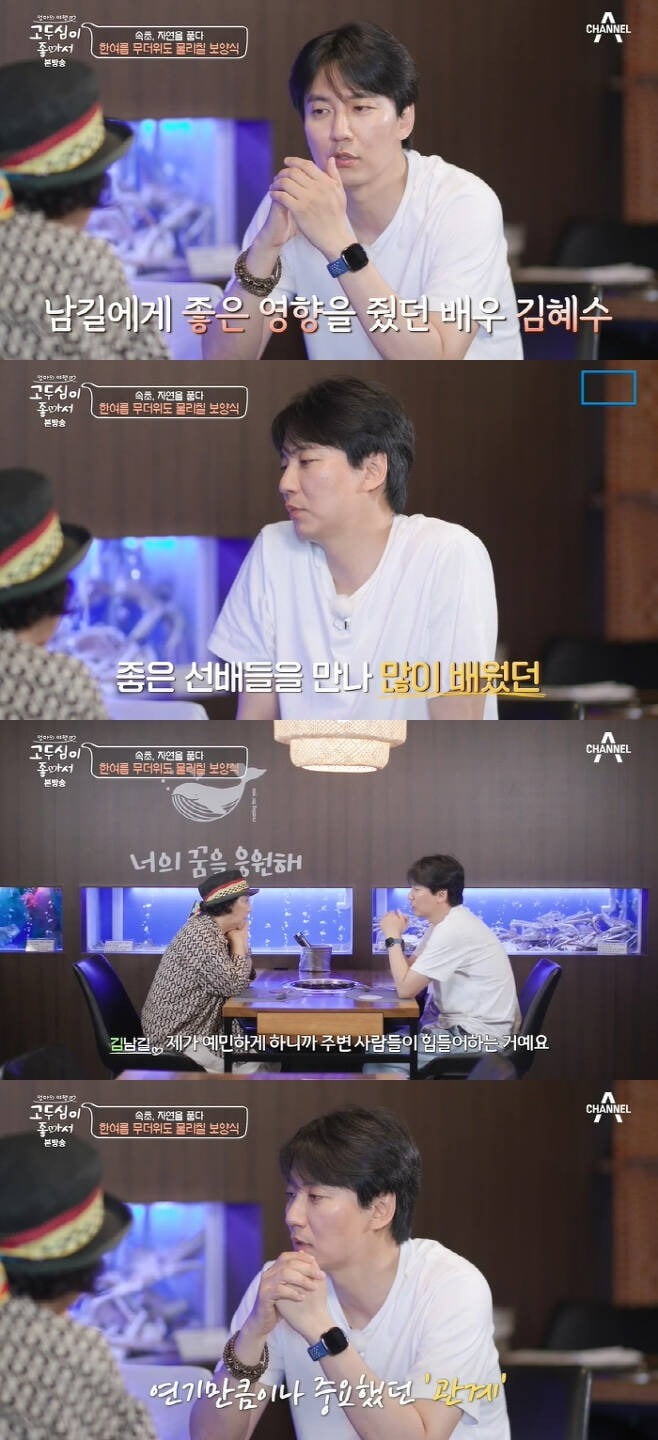 Actor Kim Nam-gil expressed his gratitude to Kim Hye-soo.
In Channel A's 'Mom's Travel Because I Like Go Doo-shim', which aired on the 1st, Kim Nam-gil appeared as a guest and went on a trip to Sokcho with Go Doo-shim.
Go Doo-shim and Kim Nam-gil, who worked together on TVING's 'Island', greeted the reunion after a year. Go Doo-shim recalled the drama filming site at the time and said, "You were the mood maker on set. It's not easy to set the mood that way even though you're the main character. The interaction with the staff was so good. That's why I thought 'he's a man'." In response, Kim Nam-gil joked, "When I was talking and leading, the teacher ordered me from the side."
Kim Nam-gil, who was recruited by MBC, said, "At that time, there were up to 4 tests and 10 people were selected. Everyone is not active right now and I am the only one. I am the last jockey," he explained.
Regarding the opportunity to become an actor, Kim Nam-gil said, "I originally started acting because I liked stage art. But at that time, I was in my early 20s and I was young, so there were not many roles I could play. He said he wanted to act in stage art," he recalled.
Then, "a senior in the theater company secretly submitted an application for open recruitment. I applied for the first round of MBC open recruitment talent, and then I passed the final open recruitment and started broadcasting work." "he added.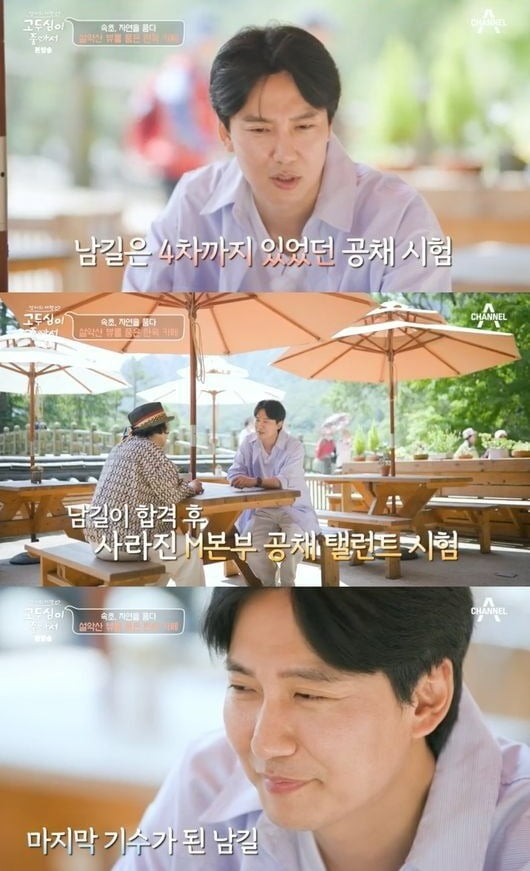 Go Doo-shim praised, "I think he would be calm and quiet, but he had fun talking and led the scene well." Nam-gil Kim said, "The thing I liked about the public recruitment was the performance, and there were many good seniors around me. I think I learned a lot from playing small roles." I learned a lot about attitude from seniors Seol Kyung-gu, Park Hae-il, Jung Jae-young, and Kim Hye-soo. In particular, I was greatly influenced by senior Kim Hye-soo."
Kim Nam-gil said, "I thought it would be good to work happily because the set was difficult. I was sensitive when acting in the past. So people around me had a hard time. .Because I'm sensitive, I didn't do well with acting, and I was stressed out too much. I was looking for a way to survive in order to survive, so if the set was comfortable and I was comfortable, I could enjoy acting and it seemed to work out."
He added, "From then on, I began to think about relationships a little more, and I started to get along well with people. Even if I felt sorry for the acting, it was fine as long as the set was good."
Reporter Tae Yuna, Ten Asia youyou@tenasia.co.kr