TV
The story of Jung Hyeong-don sleeping at Infinite's dorm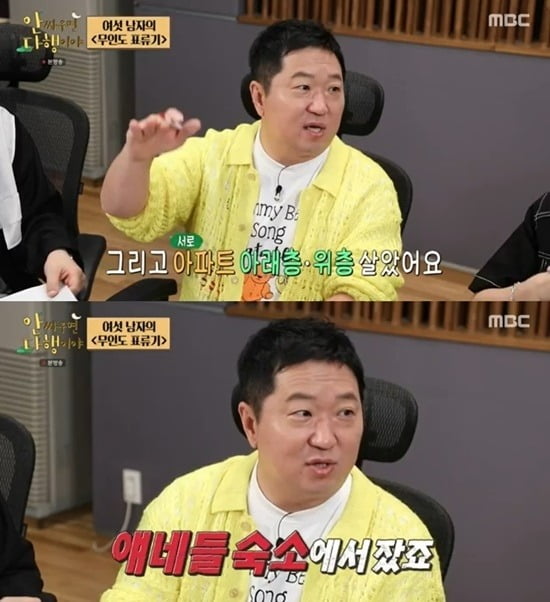 Broadcaster Jeong Hyeong-don revealed a special relationship with the group Infinite.
The group Infinite, who made a comeback after 5 years as a whole, appeared on the MBC variety show 'It's Glad You Don't Fight' (hereafter referred to as 'It's Thank You'), which aired on July 31st. On this day's studio recording, Jeong Hyeong-don, who is known as Infinite's best friend, and singer Young-tak were together.
On this day, when asked how he became close with Infinite, Jung Hyung-dong said, "We became close while doing idol programs."
Next, Jung Hyeong-don surprised everyone by saying, "And I lived on the lower and upper floors of the apartment. One day, I drank and forgot my house password, so I slept in their dorm."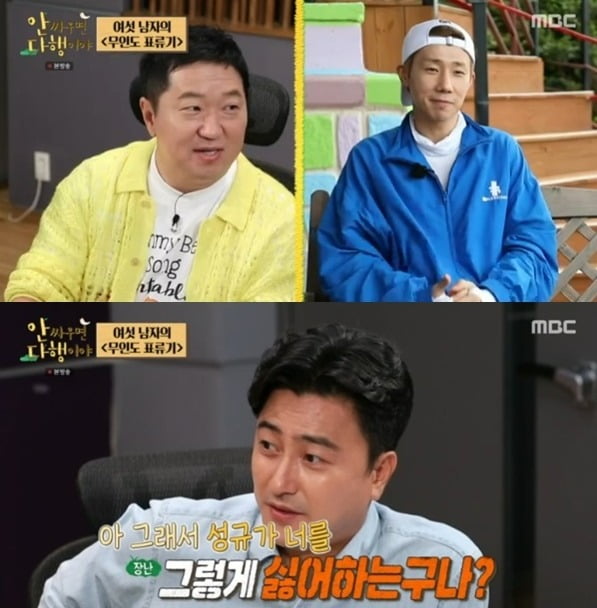 Jung Hyeong-don said, "They have to leave at 5 am, but I went in then. When I woke up, I found Seong-gyu sleeping on the bed." Ahn Jung-hwan joked, "That's why Seong-gyu hates you."
Jung Hyeong-don married Han Yoo-ra, a former broadcast writer, in 2009 and has twin daughters. Han Yoo-ra is living in Hawaii for her two daughters, and Jeong Hyeong-don remains in Korea alone and is active in broadcasting.
Due to the life of a wild goose father, Jeong Hyeong-don and Han Yu-ra suffered from various gossip and rumors of discord, but the two have expressed their affection for each other despite malicious rumors.
Reporter Tae Yuna, Ten Asia youyou@tenasia.co.kr