TV
INFINITE, this is the first time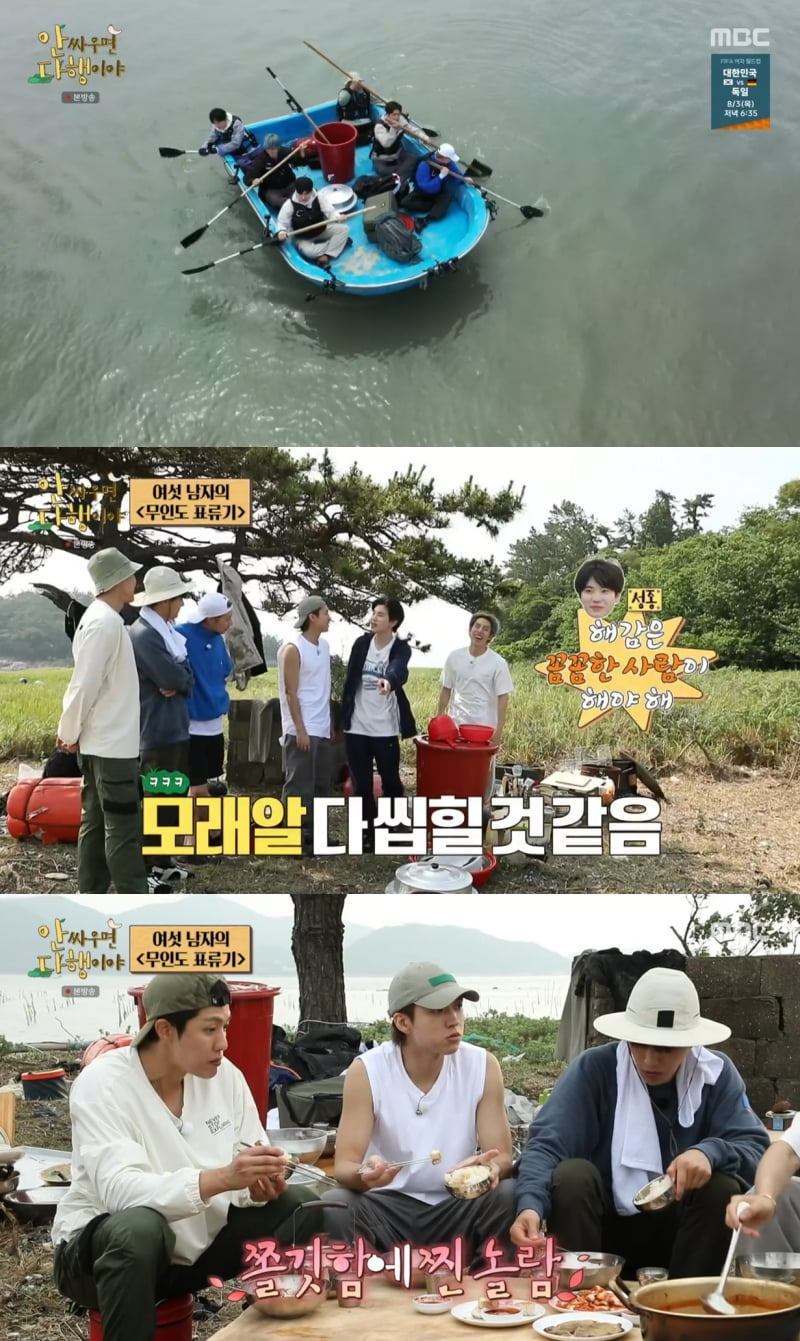 The group Infinite showed off their artistic sense as a complete group.
In the MBC variety show 'It's Glad We Didn't Fight', which aired on July 31st, Infinite showed the story of drifting to an uninhabited island full of beagle charm with all six members.
On this day's broadcast, Infinite rowed hard on a small boat and entered the uninhabited island. Members who were secretly lazy appeared one after another, and the image of them moving forward with difficulty compared to the loud slogans was drawn, drawing laughter from the start.
They finally reached the island, but the members, who struggled in the muddy mud where their feet got stuck, said "I want to go home" and "Shall we go back?" The youngest, Lee Seong-jong, said, "Let's go, let's go" and encouraged the older brothers who were exhausted, and managed to dock the boat on land.
Infinite headed to the tidal flats to find food first, and gradually went deeper with shovels under the scorching sunlight. Lee Seong-jong, who took a bold step and fell headlong into the tidal flat, gave up walking on two feet and walked on quadrupeds, and Lee Seong-yeol also brought a big smile as he was buried deep in the tidal flat up to his knees and unable to catch the crab in front of his nose.
L, who was the only member to start after tying his shoelaces, was able to move freely. L left behind the members who were eaten by the tidal flats and ran around digging endlessly for conch, chile crab, and even a large key clam, while revealing thorough preparation, saying, "I came after seeing a biological encyclopedia," drawing admiration.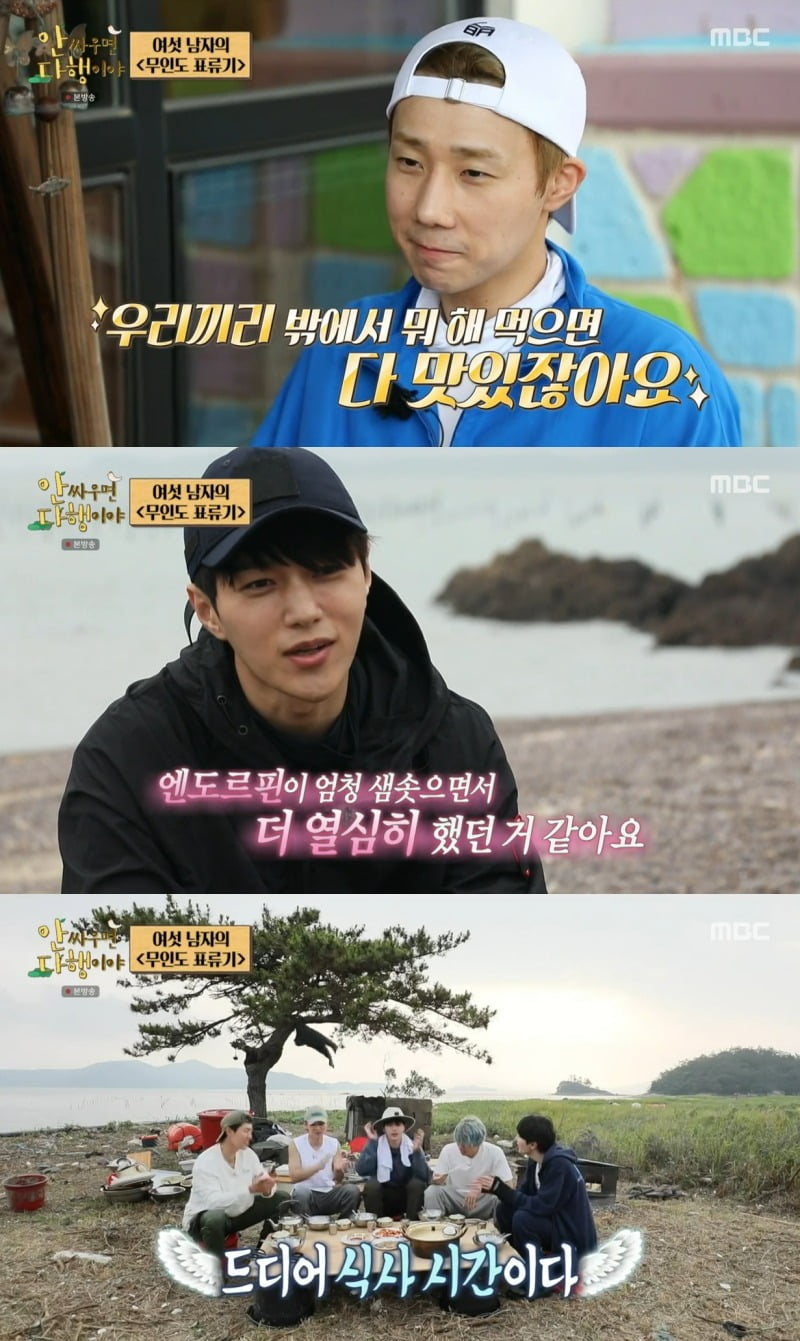 Leader Kim Seong-gyu drew boos from the members as he was completely out of breath in the tidal flats. Following the brazen interview, "I work hard at singing and dancing," Lee Seong-jong, who was lying on the mud flat, picked up a ganjami and ran away in a panic, adding to the laughter.
In Infinite, Nam Woo-hyun, who is famous for being good at cooking, serves as the main chef, and the members divide their roles by lighting a fire and preparing ingredients. Jang Dong-woo, who was quietly watching, said, "Then I'll cheer you on," and claimed to be a cheerleader, causing the members to boo.
Lee Seong-jong, who challenged the outside dish, showed some strange dishes, such as adding ginger instead of garlic or pouring sugar. When the members who tasted it frowned, they added endless amounts of red pepper powder to catch the sweetness.
Infinite, who finally prepared a hearty Korean table after a heated discussion, enjoyed Nam Woo-hyun's signature Park Ha-ji's Sujebi Soybean Paste Stew, seafood stir-fried scallion pancakes that failed to turn over, and grilled clams and seasoned seasonings. The members who found peace of mind with a delicious meal continued the warm atmosphere by praising each other for their hard work.
At the end of the broadcast, it was concluded with a trailer pouring out all kinds of complaints through interviews with the members suffering from the storm that blew over the uninhabited island, stimulating curiosity.
Reporter Tae Yuna, Ten Asia youyou@tenasia.co.kr