TV
Shim Hyung-tak, Tears at mother-in-law's surprise gift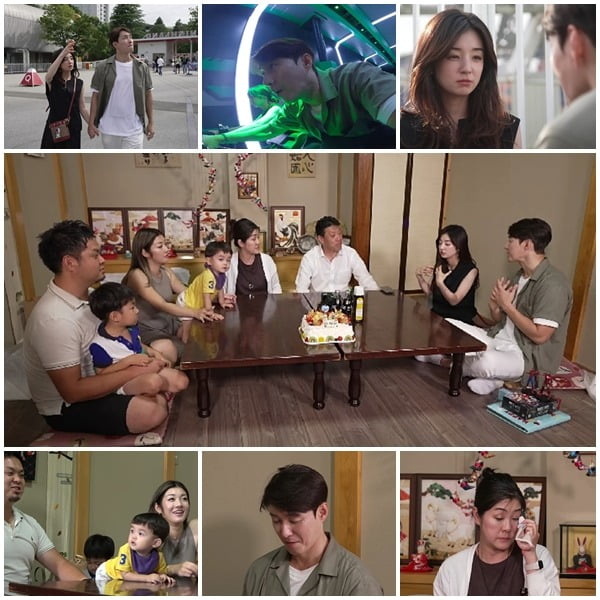 Actor Shim Hyung-tak receives a special gift from his mother-in-law the day before his wedding in Japan.
In the 75th episode of Channel A's 'Men's Life These Days - Groom's Class (hereinafter referred to as 'Groom's Class'), which will be broadcast on August 2nd, 'new groom' Shim Hyung-tak goes to his wife Hirai Saya's hometown and has a 'wedding eve' with his wife's family. appearance unfolds.
On this day, Shim Hyung-tak visits 'Fuji-Q Highland', one of Japan's three major amusement parks, with his wife, saying, "My wife, Saya, wanted to introduce the places where she grew up and played before marriage." Here, the two of them even ride a roller coaster that is listed in the Guinness Book of World Records, and unlike Shim Hyung-tak, who trembles, Saya shows a bright smile and explodes the great chemistry. Even in a situation where his soul is stripped, Shim Hyung-tak soon regains his composure and sits Saya on a bench in an amusement park. Then, saying, "I have something to show you," he knelt down in front of Saya. Afterwards, Saya is amazed at Shim Hyung-tak's sudden action, but cries, saying, "I gave up," raising questions about what really happened.
After a date at an amusement park, Hyung-tak Shim and his wife head to Sayane's family's favorite restaurant. Here, Shim Hyung-tak meets with his wife's family, drinks five bottles of Japanese sake, and holds a proper 'wedding eve'. In the meantime, Saya's older sister and his wife hand over a wedding present they made for Shim Hyung-tak, who has become a new family member. Shim Hyung-tak, who received this, said, "I have rarely received gifts from my family. Thank you so much," she cried.
Next, the mother-in-law also delivers a wedding gift to Shim Hyung-tak, adding, "It was given to me by my paternal grandmother 42 years ago," adding to the impression. Shim Hyung-tak, with tears in his eyes after checking the gift, pledges, "Sim (Shim Hyung-tak's nickname) must do really well." 'Groomsman' Park Tae-hwan, who was watching this in the studio, said, "I can't even get that," with 'Jin' envy.
The 'Wedding Eve' scene where Shim Hyung-tak meets his wife's family and feels family love that transcends borders and languages can be seen in 'Groom Class', which airs at 9:10 pm on the same day.
Reporter Tae Yuna, Ten Asia youyou@tenasia.co.kr