TV
Kim Sae-rom, the attractive point is "well-protruded erect muscles"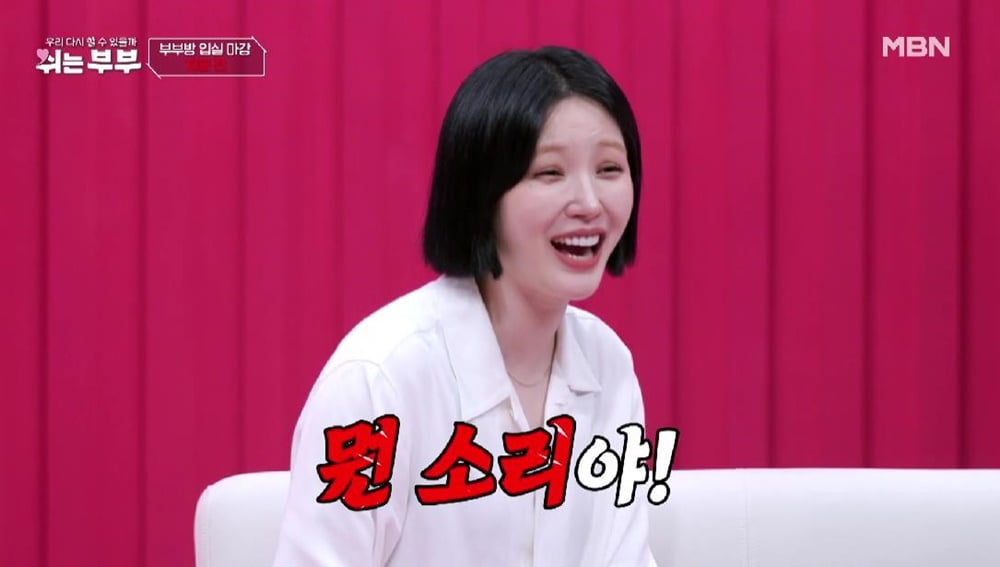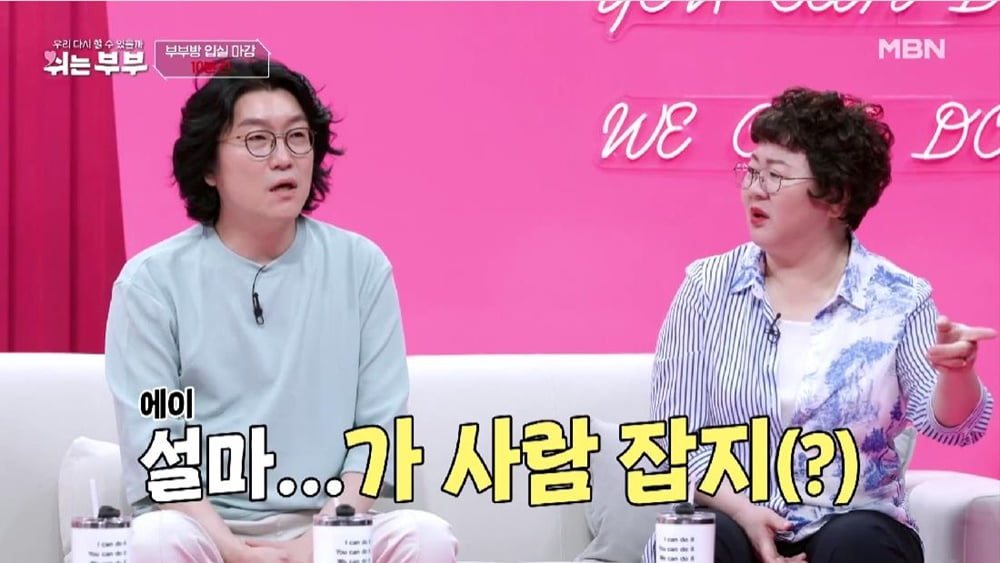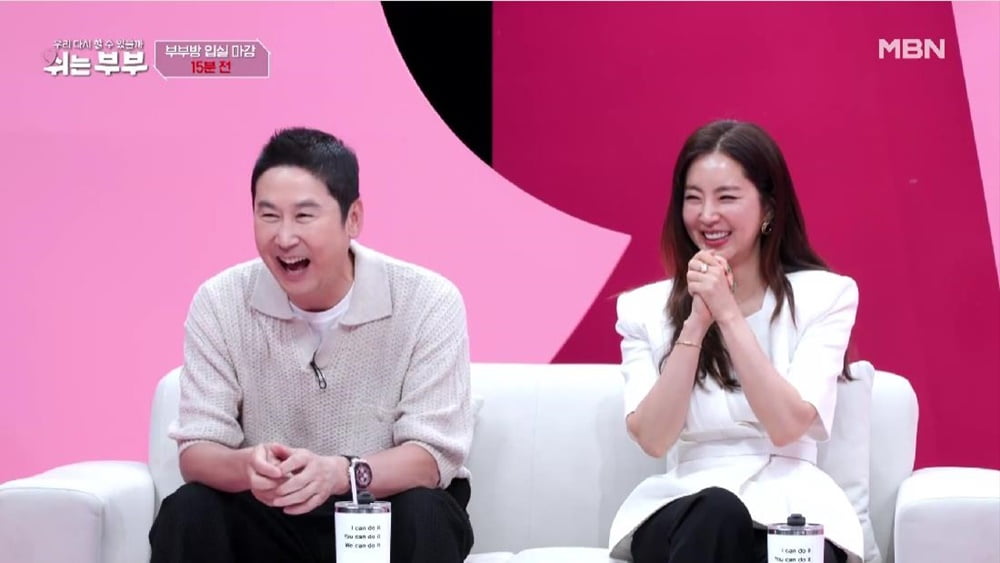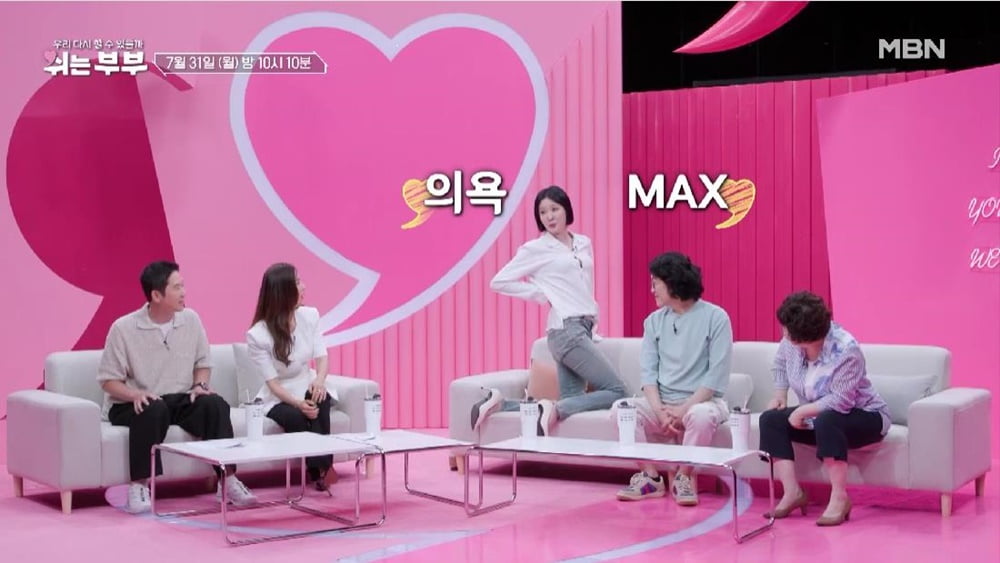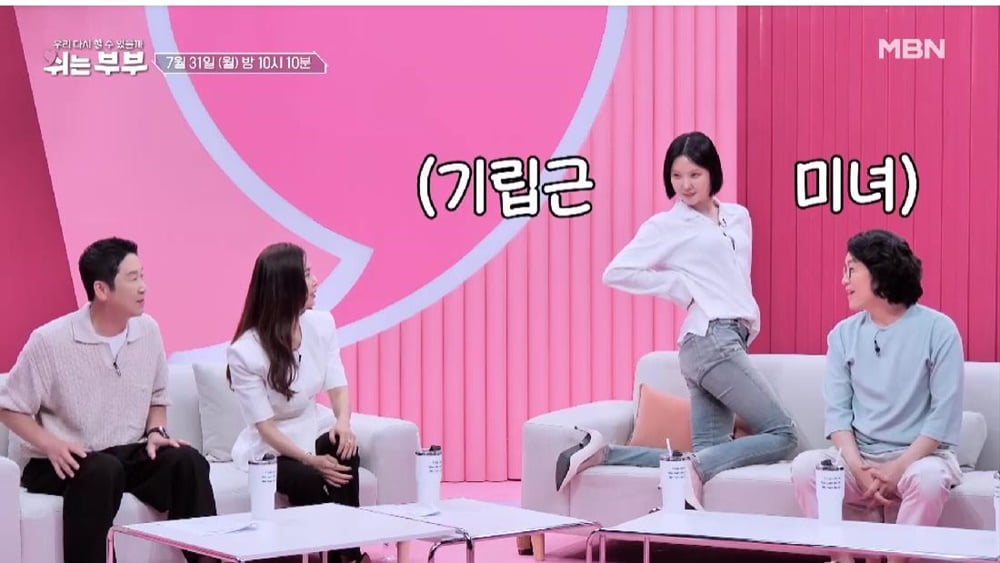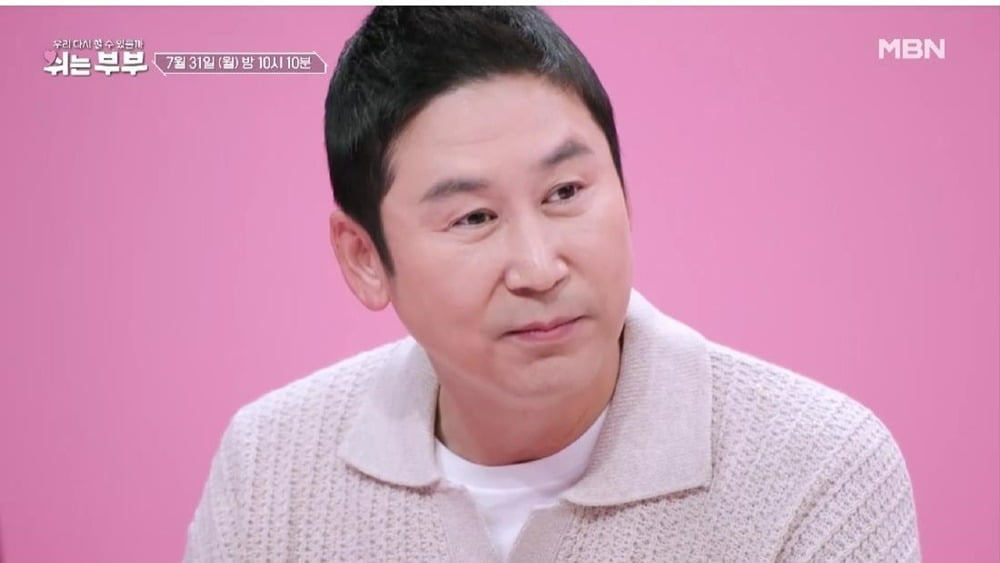 A multi-layered man and a gumiho went through a conflict due to their husbands drinking, and turned on the red alert for their marital relationship again.
In the 7th episode of MBN's 'My SL Partner', which aired on the 31st, the shocking confessions of the 'Couple on Rest' in the last broadcast continued, and the story of a man in a double layer and a gumiho was drawn while psychological counseling continued.
Gumiho said to a clinical psychologist, "I think the way to express love is very different." "I think it's right to express love with the body. I like skinship, and I think sex is important, but my husband is very different from me, so it's hard to match." In response, the man with a double layer said, "There were not many international couples even 10 years ago. My wife is tall and stands out, so it was burdensome for people to stare at her," he confessed. An expert who heard this said, "The language I think of as love and the language of the other person may be different. You have to clearly understand that and communicate," he advised, "skinship doesn't just mean marital relationships."
The double-layered man said to the gumiho, "Do you see that he is trying his best? I'm trying to get it right," he said. However, the gumiho said, "I hope you never do it out of obligation," and confessed his hidden disappointment, saying, "Actually, when a couple walks together, doesn't my brother go alone first?" In response, the man from the second floor said, "Please don't pile it up and tell me." Gumiho said, "That's what I'm saying. The workshop gave me hope. I won't be sad in the future," he smiled and walked in line with the man from the upper floor for the first time in a long time, making him smile.
Seeing couples with different views on skinship, Kim Sae-rom made everyone nod by saying, "just like having a baby doesn't mean you become a mother, just getting married doesn't mean you become a couple." Also, Han Chae-ah said, "When I was young, I had never seen my mom and dad kissing. When we got married, the adults in my in-laws kissed us in front of us," she said. I grew up without seeing it, so I tend to reject it."
After that, if you want to spend time with your spouse, the 'Couple's Room' was opened, where you must enter by 2:00 am. While MC Jin's opinions on "Is there anyone who doesn't go?" and "Maybe he doesn't want to go," the couples also began to examine the atmosphere by discussing each other's intentions over the phone. In the meantime, the husbands gathered in groups of threes and fives to arrange a drinking party and talk about the changed marital relationship after the workshop. The man from the second floor said, "It has improved a lot. We sleep together now." On the other hand, Pig Rabbit said, "I think I should change the green name tag to red," and "After filming, reality was reality. I don't have the time or energy to improve," surprising everyone with a 180 degree different answer.
The wives who heard the news of their husbands drinking party also held a drinking party. Gumiho said, "I don't remember because I drank, but it was good. They even kissed," he said, "I know how to do it, but I didn't."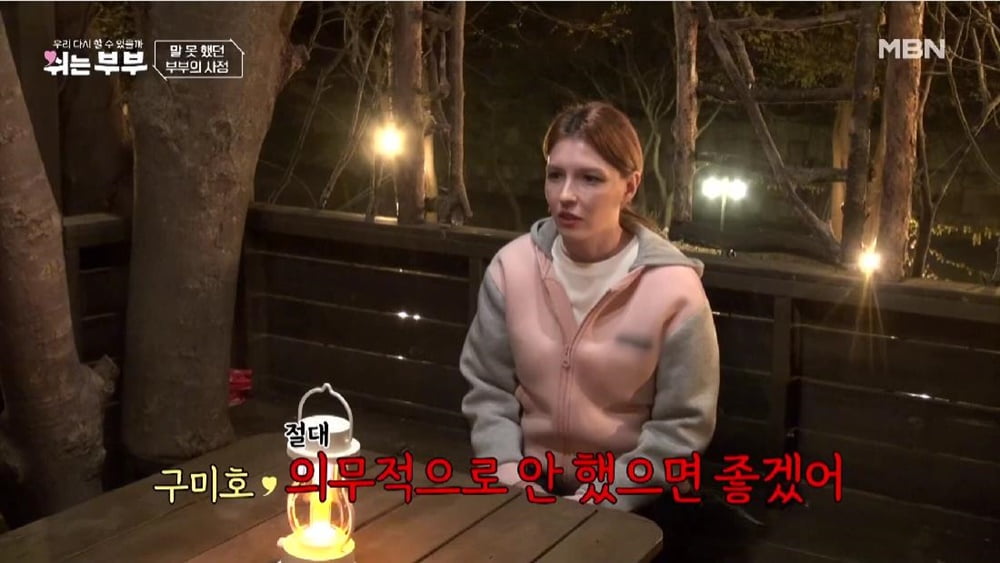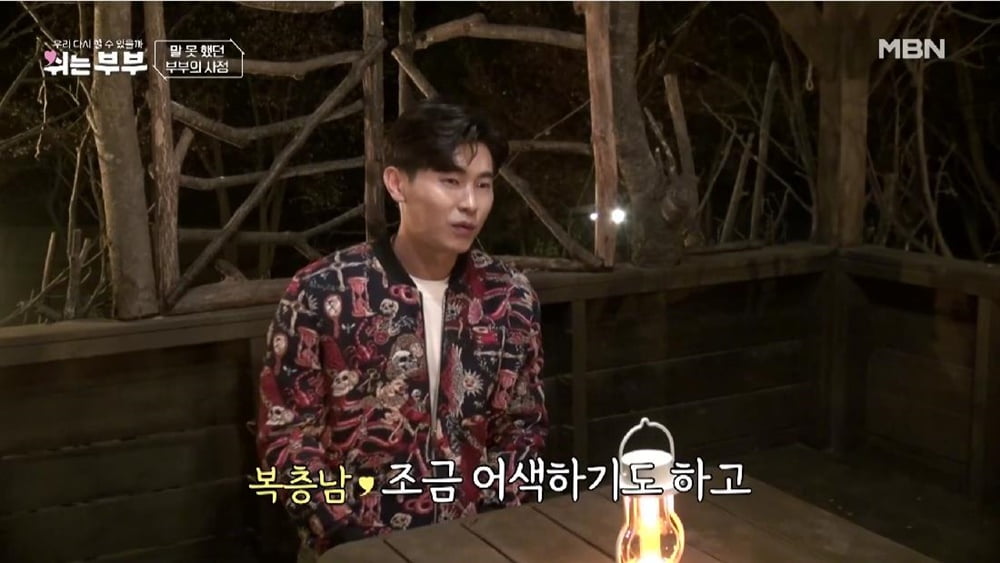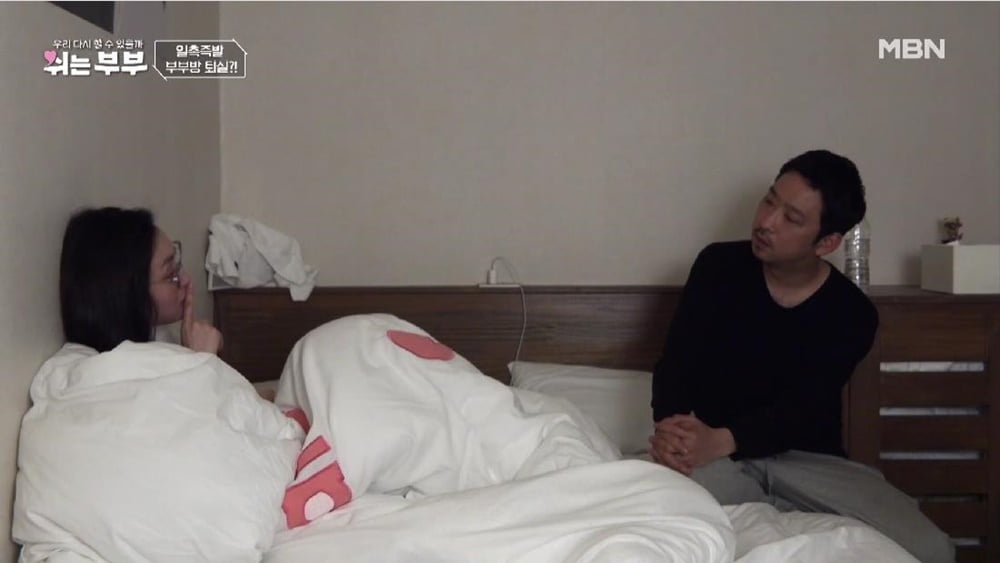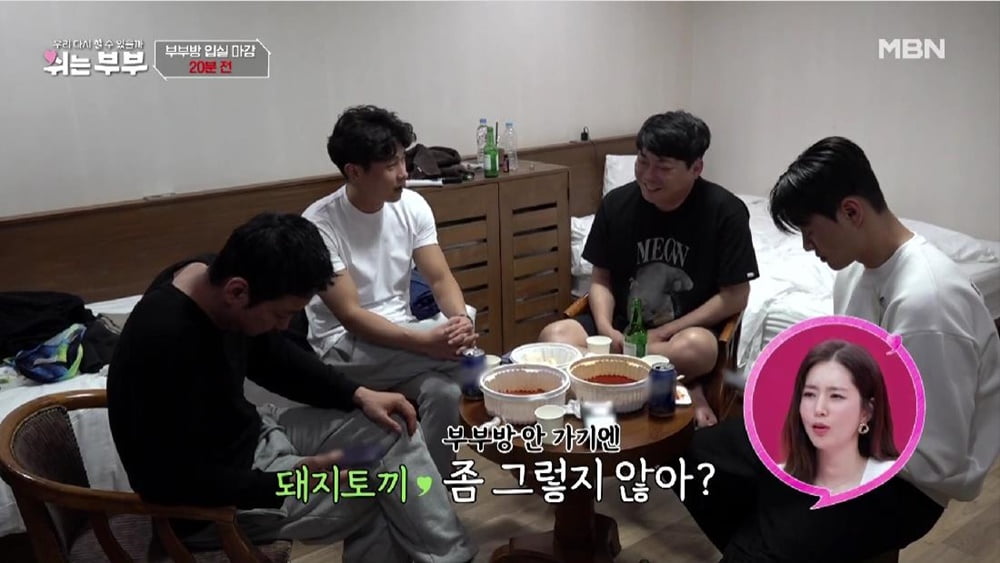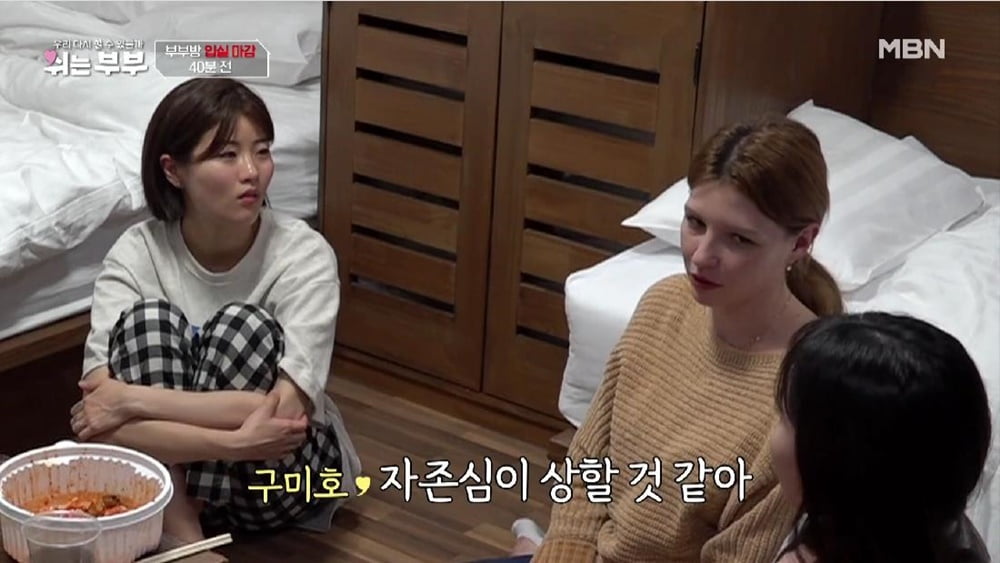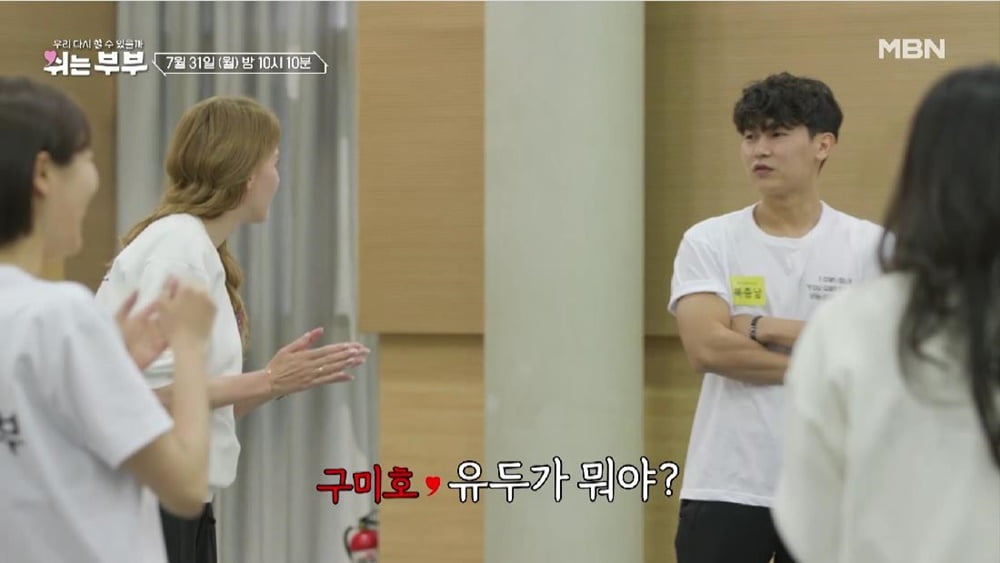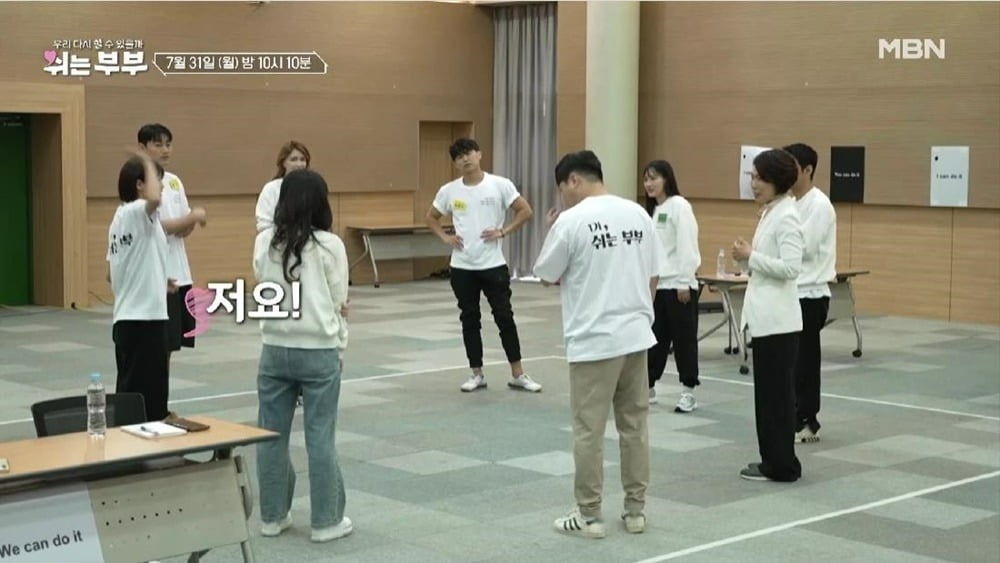 It was well past 12:00, and while the wives had left their seats for the couple's room, the husbands hesitated in the sweet temptation of the ripe drinking party. Husbands eventually called their wives and made various excuses before choosing a drinking party. Of the two, only No was impressed by running into the couple's room. No, he boasted to the call taxi waiting for him in the room, "No one went but me." However, the call taxi said, "I know. The other husbands said no one was going." No, he made a dejected expression, took a drink from the refrigerator, and said, "I have an appointment, so I'll come back for a while," and went back to the men's room, angering the call taxi.
Shin Dong-yeop, seeing the drinking situation with his wife (wife), made everyone laugh by saying, "This is the first color." He also sympathized, saying, "People who like alcohol may feel sorry for waking up first while eating," but "I set the strategy wrong. On the first day, you have to spend time alone so that the rest of the days are good." In response, Kim Sae-rom asked Han Chae-ah, "What do you think it would be like if your brother-in-law returned home late?" Han Chae-ah was angry, saying, "I have never kept my promise to come in within 12 o'clock." Shin Dong-yeop lamented, saying, "After raising a puppy, every time I come home, I find out the time I go into the barking wind." Kim Sae-rom responded by saying, "We have to raise a turtle or an animal that can't speak," and made her hold her belly button.
The next morning, Gumiho shed tears, seeing her husband's empty seat, who had not been contacted, and saying, "Is it necessary to break my promise and make me lonely because of drinking with my brothers?" At the same time, tension was increased by changing the red name tag, which means the warning of marital relations. The couples, who were in different moods due to the aftermath of the drinking party the previous day, gathered in the auditorium after morning exercise and had a special time to appeal to each other with their physical strengths. The couples were ashamed for a while, boasting things such as "long legs", "pretty breasts" and "convex hips", and then complimented each other on their strengths, and before they knew it, they had forgotten about each other's charms. Feeling it again, he smiled and said, "I feel good."
MCs who saw this also started to praise their bodies. Han Chae-ah boasted a convex bunny butt, Kim Sae-rom boasted erect muscles, and Park Hye-seong, an obstetrician and gynecologist, boasted plump lips. Shin Dong-yeop said, "When I was young, I had a complex because I didn't know. But experts said it was an advantage." When I was young, I was depressed because I didn't know," he said, causing laughter with a meaningful comment without a subject.
Reporter Kim Ji-won, Ten Asia bella@tenasia.co.kr