TV
'Brothers of Miracles' actor Jung Woo reveals the existence of time-slip Bae Hyun-seong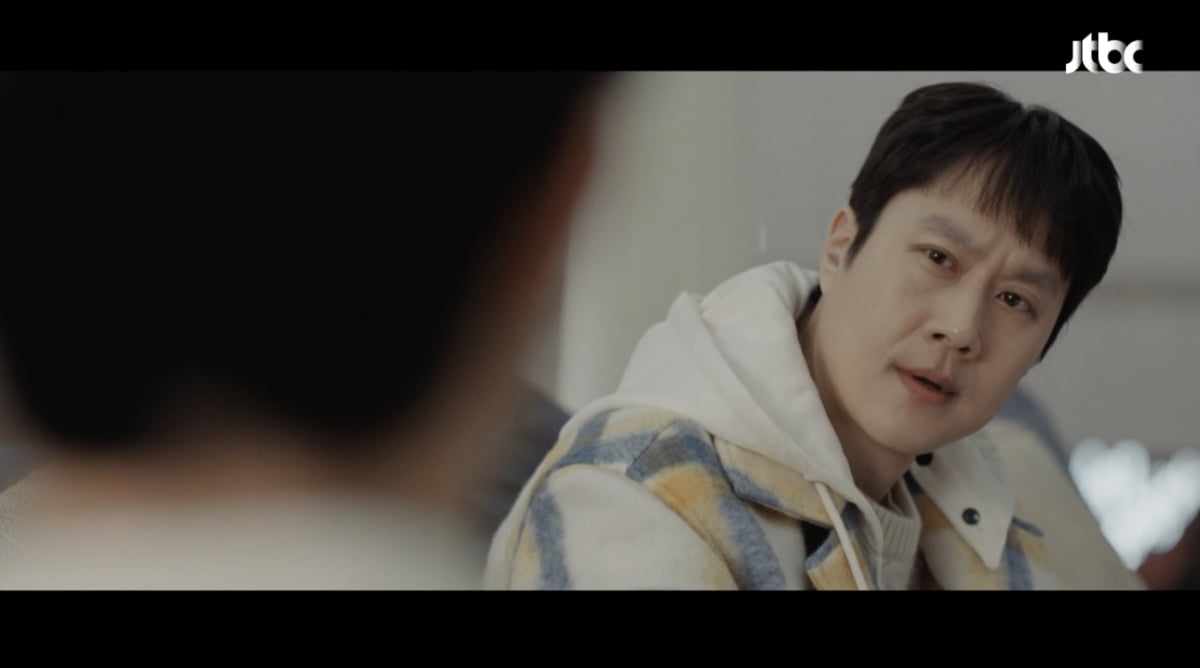 In the drama 'Brothers of Miracles', actor Jung-woo met Oh Man-seok and revealed that Bae Hyeon-seong was alive.
In episode 9 of the JTBC drama 'Brothers in Miracles', which aired on the 26th, Yuk Dong-joo (Jung Woo) gave Kang San (Bae Hyeon-seong) a novel and explained that the truth of the incident was contained inside.
Detective Park Hyun-soo (played by Park Yoo-rim) of the robbery team continued to investigate Noh Myung-nam (played by Woo-hyun). Park Hyeon-soo handed over several montages and asked if anyone had seen them in the Sopyeong Lake incident 27 years ago. Noh Myung-nam replied, "I don't know. I don't remember well because it was dark." Accordingly, Park Hyun-soo took out another montage from the envelope. Inside the picture was a montage of a grown man.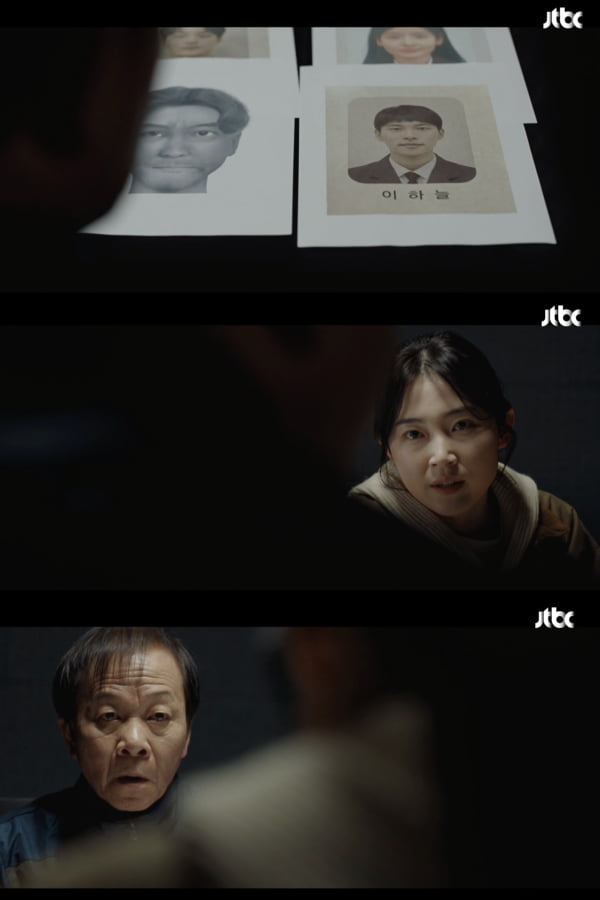 Park Hyun-soo said, "I am a student named Lee Ha-neul who disappeared 27 years ago," and asked again with Kai's montage side by side. He said, "I'm not sure, but it's probably this student. Based on this photo, I reproduced my current appearance, so it's not the same." Noh Myung-nam, who was carefully examining the montage, suddenly saw Kai's (Oh Man-seok) face overlapping, but he did not mention it to the detective.
Yuk Dong-ju, who had hidden the truth from Kang-san, finally revealed all his secrets. Kang San asked in a voice full of resentment, "Please tell me the truth without hiding it." In response, Yuk Dong-ju hesitated, saying, "Sometimes not knowing is medicine. To be honest, I live without knowing anything." However, Kang San wanted to tell the truth quickly, saying don't talk nonsense.
In the end, Yuk Dong-joo explained, "I put a novel on your bedside table. Did you read it? What happened to your brother 27 years ago is in the novel." To Kang San, who is puzzled, Yuk Dong-ju says, "I stole it. There was a novel manuscript in your bag. At first, it was curiosity. I thought, 'Why can't I write something like this?' "I showed the manuscript to my friend who does . . . but he suddenly said let's publish it. The situation was desperate. But you didn't wake up and they said they would give you a down payment," he made an excuse. After hearing the story, an angry Gangsan turned around and Yuk Dongju stopped him.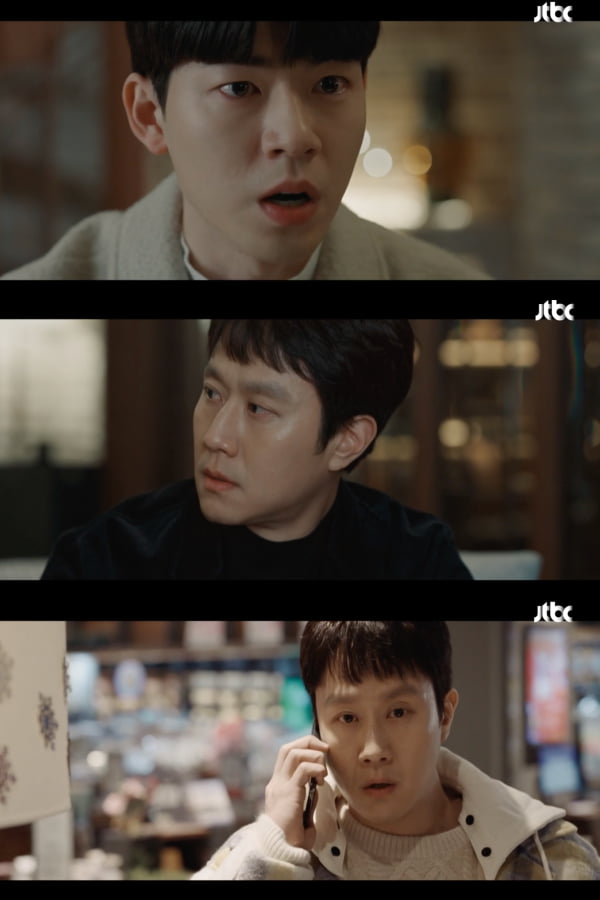 Yuk Dong-ju then wanted not to read the novel, but soon advised, "Even if you read it, there are things you must know." However, Gangsan shouted that he didn't want to hear it, and Yuk Dong-joo made a vow in his heart, 'You shouldn't let Lee Ha-neul know that he was murdering'.
Due to the investigation that followed, Noh Myung-nam was changed from a suspect to a witness. After receiving Kai's text, Yuk Dong-ju headed to the place. When I arrived at the place, I received a call from Kai due to caller ID restrictions. To Yook Dong-joo, who answered the phone, Kai asked, "What does that message mean? Did you keep that bag until now? Why did you have it?" In response, Yuk Dong-ju replied, "Kang San-i brought it to me." When he tried to approach Kai, he was blocked by a fan of the novel.
Yuk Dong-ju, who went back to meet Kai, revealed the truth. The two met again on the roof. When Yuk Dong-joo said, "It's a lame excuse, but I intentionally wrote a novel from the beginning," Kai asked about Kangsan's bag. In response, Yuk Dong-joo commented, "Gangsan is with me now. We live together. Kangsan is alive. It is the same as it was in 1995." Kai questioned the fact that Kangsan was alive. Also, Yuk Dong-joo said, "It may sound crazy. In 1955, the day my father gave Kang San-i a bag, Lee Kang-san jumped into my car and got into a car accident. On that day, Kang San-i time-slip from 1995 to 2022. " he replied. Hearing this, Kai made an expression of disbelief.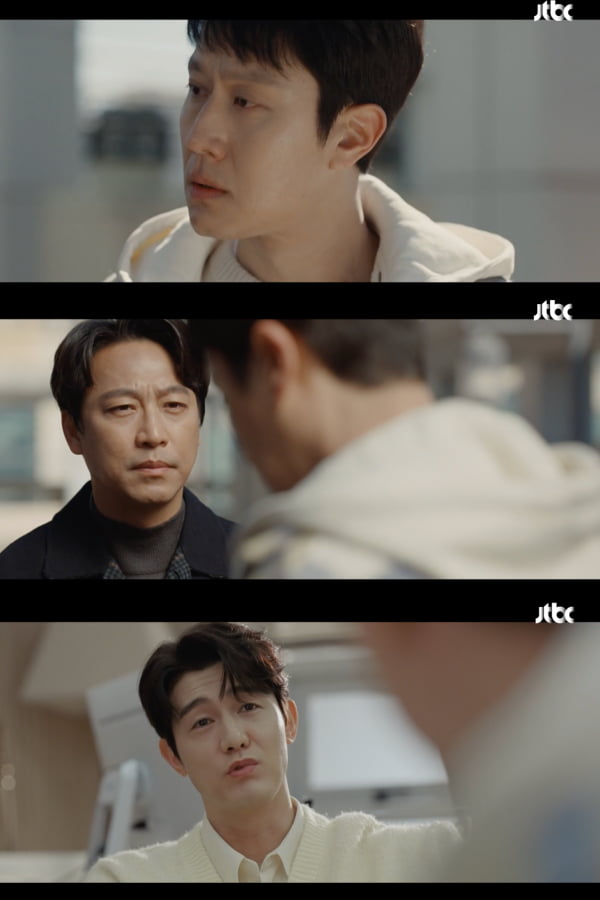 Yuk Dong-joo emphasized that Kang San-yi should not know the truth. He added, "Leave with Kangsan and start again." Upon hearing this, Kai explained, "Don't worry. I have no intention of revealing the fact that I stole the novel. I just wanted to let you know that your choice put you in danger." When Kai asked if he had a video tape, Yuk Dong-joo got angry, saying, "If I had it, I would be here.
Also, Yuk Dong-ju warned Kai. He emphasized that Lee Tae-man (Lee Seong-wook) was also looking for the videotape, and that he had to find it first. Upon hearing this, Kai told him not to get involved in the incident. In response, Yuk Dong-ju replied, "Murder is not justified for any reason." Kai said, "Then you should have reported it. Was it for me?
Gangsan, who visited Sopyeong Lake, found a mysterious body. Detectives dispatched after receiving a report. Park Hyeon-seo discovered Kangsan on the spot. A student ID card with the name Lee Ha-neul written on it was found on the body.
Articles about Yuk Dong-joo's suspicions of plagiarism broke out. In response, Myeong-seok Lee (played by Ki-woo Lee) threatened that if the plagiarism was confirmed, he could claim the right to indemnity from the publisher. At Lee Myeong-seok's words to present evidence, Yook Dong-joo emphasized, "The novel is the author's pure creation."
Reporter ha neul Lee, Ten Asia greenworld@tenasia.co.kr