TV
Hong Jin-kyung, anger at Woo-young in 'The Spoonless Couple'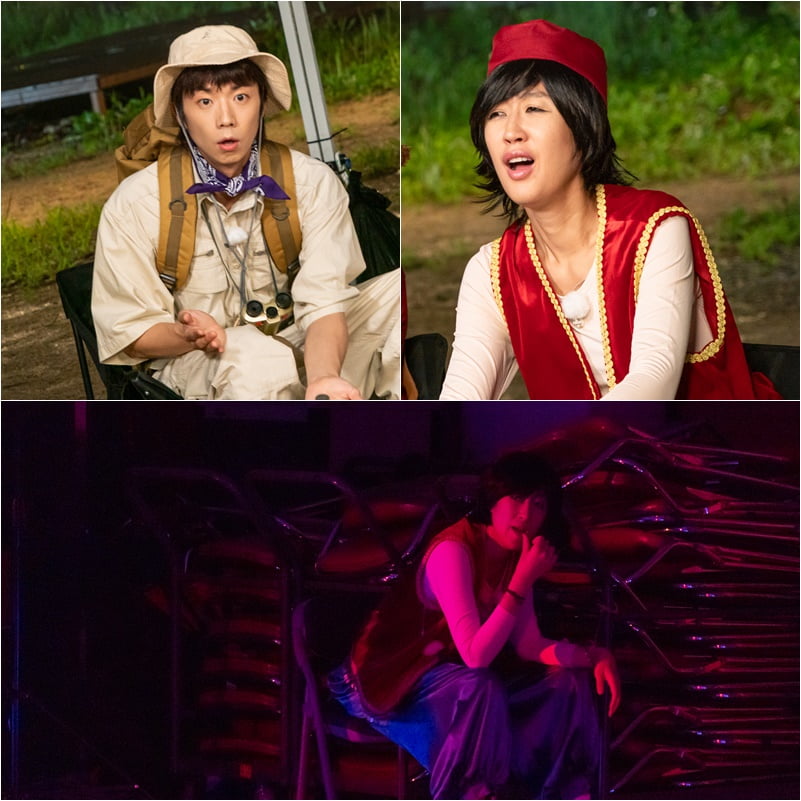 Hong Jin-kyung's love capture scene was captured.
The 47th episode of KBS2's 'Hong Kim Dong-jeon', which will be broadcast on the 27th, will be held at the Scout Federation Training Center to commemorate the hosting of the World Scout Jamboree World Scout Jamboree, which will be held for the first time since Corona, with the theme of scouting. Members become scouts for a day and have time to learn personality, social skills, and leadership, and to strengthen friendship among team members.
On this day, the members transformed according to the dress code-adventure, Sinbad Hong Jin-kyung and Huckleberry Finn Kim Sook with the monkey Ladan, Jack Sparrow Jo Se-ho, scouting member Joo Woo-jae, and Jurassic Park operator Woo-young, raising expectations by perfectly possessing the character. .
Ahead of the broadcast, the 'Hong Kim Dong Jeon' side unveils Hong Jin-kyung and Woo-young, raising expectations soaring. Another still that contains the contrasting eyes of Hong Jin-kyung and Woo-young, a married couple in the world of 'Hong Kim Dong-jeon' and the subtle atmosphere flowing between them, draws attention.
In the released steel, Hong Jin-kyung is left alone in a confined state in a shady training center as if in a desperate crisis. In contrast to Hong Jin-kyung's brightly smiling expression during the day, the appearance of clenching his teeth while barely suppressing his anger while being restrained creates tension and laughter. On the other hand, Wooyoung has a natural virtuous expression as if he had no idea. Only his shaky eyes make us guess that an unusual incident has occurred between the two.
Hong Jin-kyung said, "I really can't forget this." However, it is said that he headed to the training center as if he was following his fate. It is said that Hong Jin-kyung was angry, saying, "What if you tie up a person and leave?"
The production team of 'Hong Kim Dong-jeon' said, "Hong Jin-kyung, who is more afraid of ghosts than the lower stock price, and Woo-young, a coward, direct a drama in the journey to find their own treasure. I hope you will pay attention."
Reporter Kang Min-kyung, Ten Asia kkk39@tenasia.co.kr