TV
'I live alone' Jeon Hyun-moo, did he get hair loss... Sprinkle black veggies and get hit by reality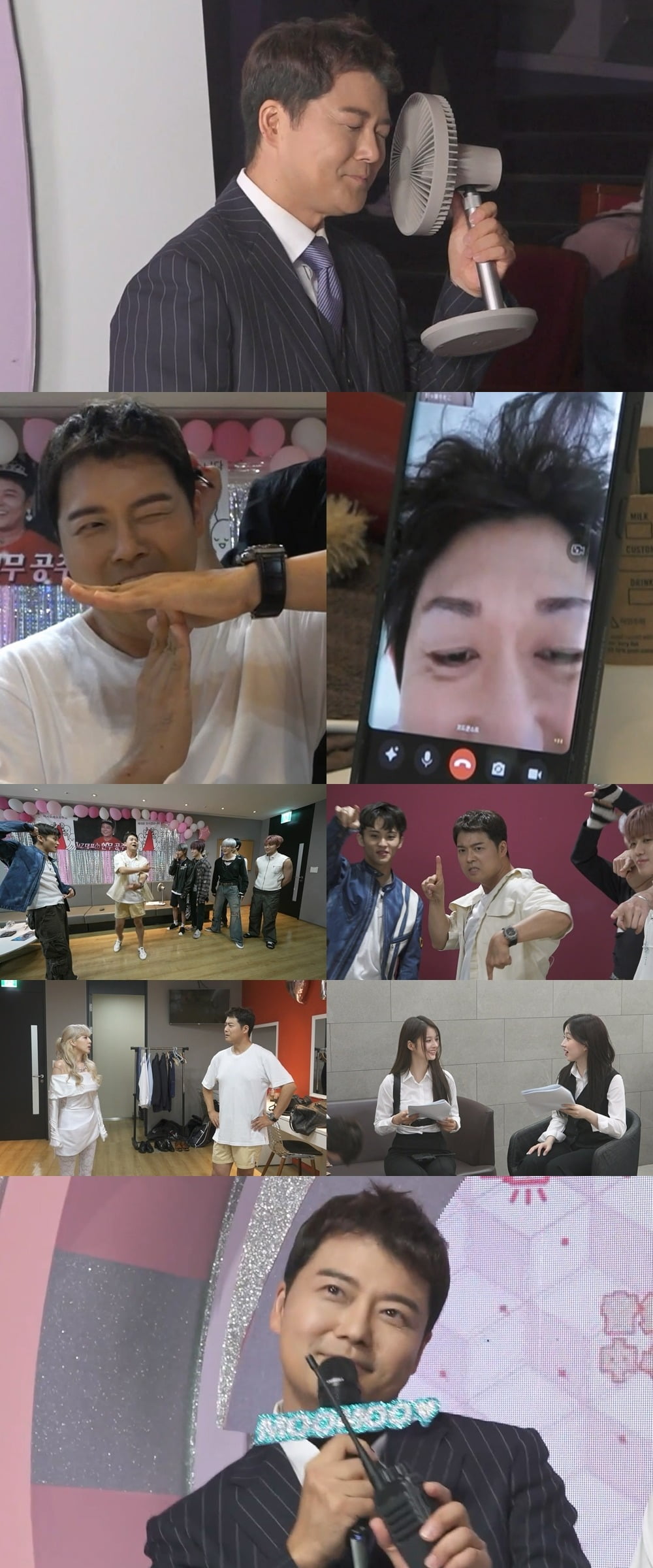 Broadcaster Jeon Hyun-moo falls into the world of MZ. 'show! Transformed into a special MC for 'Show! Music Core'. Expectations are high for Jeon Hyun-moo's MC debut, which is tense by opening sweat glands and causing pupil earthquakes.
In the MBC entertainment show 'I Live Alone', which will be broadcast on the 28th, Jeon Hyun-moo will perform 'Show! While debuting as a special MC for 'Show! Music Core', the behind-the-scenes story behind the transformation of 'MC Mumu' will be revealed.
Jeon Hyun-moo, a man who is sensitive to trends, said, "'Show! I'm going to be an MC for the live broadcast of 'Show! Music Core'" and go to the forefront of the MZ generation. Impressed by the waiting room decorated with MZ representative 'Mulinces' banners, Jeon Hyun-moo devotes himself to studying the history of idols and new songs. He couldn't hide his trembling tension, saying, "I studied hard like I did when I was an announcer in the past."
Jeon Hyun-moo, 'Show! As the MC of 'Show! Music Core', he is said to be the first to show the appearance of spraying black hair on his head, causing laughter. He even made a video call to Code Kunst, a young blood of the Rainbow members, to ask for advice. It raises curiosity about what kind of advice Code Kunst will give for 'MC Mumu'.
Jeon Hyun-moo also experiences the world of idol challenges that are indispensable in recent music broadcasts. Challenge the dance challenge with NCT Dream, and even accept the hot 'Superstar Cut' on social media. When the camera is turned on, he shows off his talent with a 'professional look', but when the camera is turned off, Jun Hyun-moo, who is aware of the reality and says, "What are you doing at the age of 50?"
It is said that Jeon Hyun-moo constantly self-censored while rehearsing with NMIXX's Hae-won and Seol-yun, who served as MCs, asking, "Isn't it like teacher Lee Deok-hwa?" The story behind the debut of Jeon Hyun-moo's 'MC Moo-moo', who does not let go of the MC script in front of the live broadcast and sweats constantly from tension, can be confirmed through 'I Live Alone', which airs at 11:10 pm on the 28th.
Reporter Tae Yuna, Ten Asia youyou@tenasia.co.kr