MUSIC
The reason why Le Seraphim wrote a new history for K-pop girl groups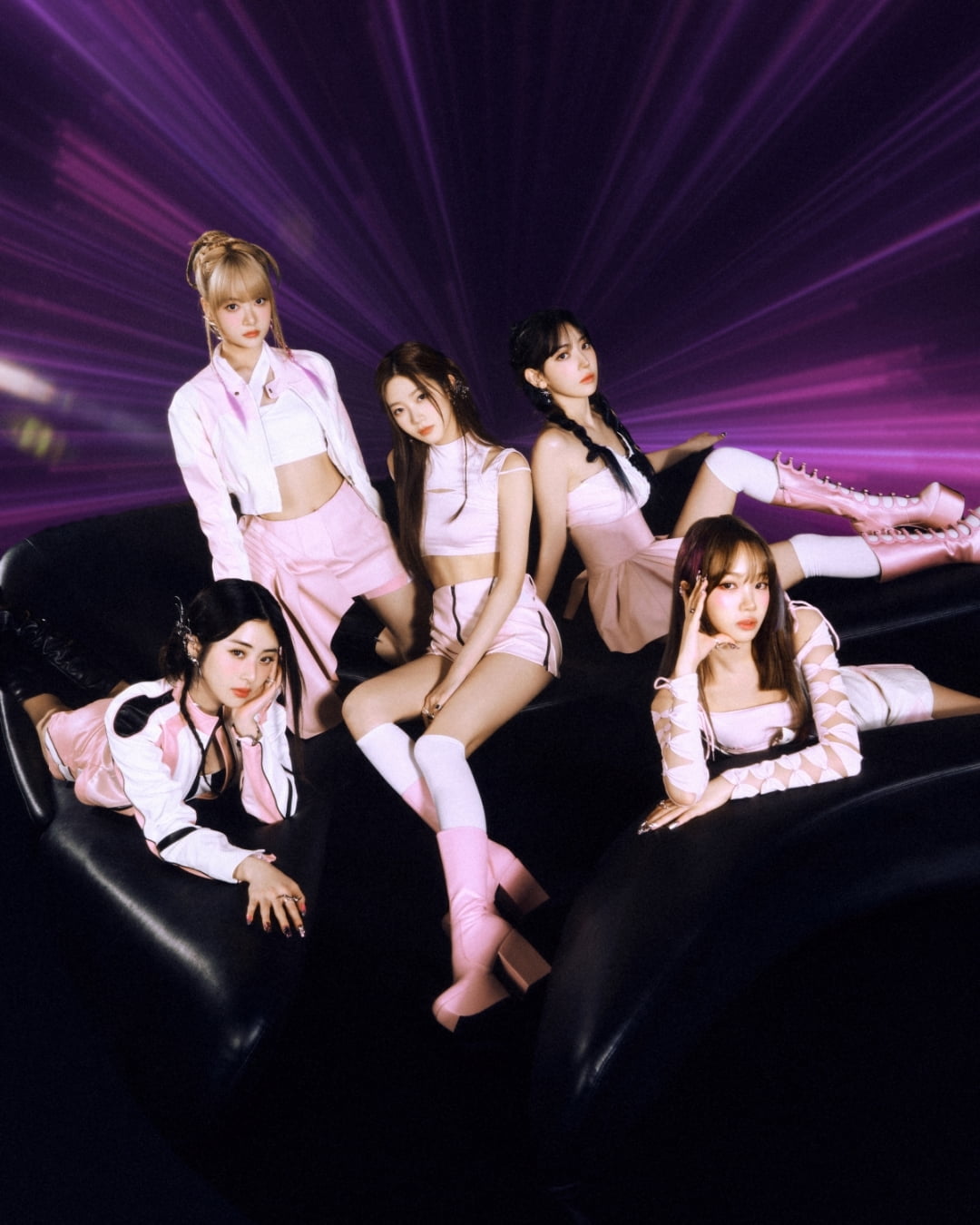 LE SSERAFIM took first place on the Melon chart with the English song 'Perfect Night'. They made history by becoming the first English song by a K-pop girl group to reach the top of Melon's real-time chart 'Top 100' and daily chart.
LE SSERAFIM's (Kim Chae-won, Sakura, Heo Yun-jin, Kazuha, Hong Eun-chae)'s first English digital single 'Perfect Night' took first place on Melon's 'Top 100' at 11 PM on the 19th, and has stayed at the top since 8 AM the next day. It finally took first place on the daily chart on the 20th. Among K-pop groups, LE SSERAFIM and BTS are the only teams that have topped the Melon daily chart with English songs.
There are only 10 songs, including 'Perfect Night', that ranked first on the Melon daily chart this year. This song also took first place on Bugs' latest (November 13-19) weekly chart, remaining at the top for two consecutive weeks.
The secret to 'Perfect Night' gaining explosive popularity in Korea even though it is an English song lies in easy listening. The characteristic of this song is the melody that continues to linger in your ears once you hear it. It has an overall comfortable atmosphere, so you won't feel tired even after repeated listening. Le Seraphim took full advantage of the strengths of easy listening songs and approached domestic listeners first with melodies instead of lyrics.
'Perfect Night' also satisfied the needs of the existing Le Seraphim fandom. This song contains a message that follows the song 'Fire in the Belly' from the first full-length album. LE SSERAFIM, who announced the beginning of his journey in earnest by saying, "You, become my colleague" in 'Fire in the Belly', sings that even a less-than-perfect day can be enjoyable with like-minded colleagues in 'Perfect Night'. As the narrative connects with previous music, existing fans have one more reason to listen to this song.
The influx of new categories of listeners is also considered a factor in the song's success. LE SSERAFIM co-produced a music video with the popular game 'OVERWATCH 2' and presented a performance at the global game festival 'BlizzCon® 2023'. In addition, they appealed their presence in areas outside of K-pop by conducting unique promotions, such as collaboration with the Los Angeles Lakers, an American professional basketball (NBA) team. Promotions that broke boundaries like this helped attract game and sports fans as listeners.
Although English songs are a great help to K-pop artists when targeting the global market, they have shown limitations in attracting domestic listeners. However, LE SSERAFIM showed that English songs can do well in the domestic music market if there is solid planning, careful analysis of the market, and strategic promotion. In this way, LE SSERAFIM raised their status to the next level by presenting a new methodology to K-pop.
Kim Se-ah, Ten Asia reporter haesmik@tenasia.co.kr