MUSIC
Koyote Shinji releases solo song 'I guess we've been in love too long' on the 20th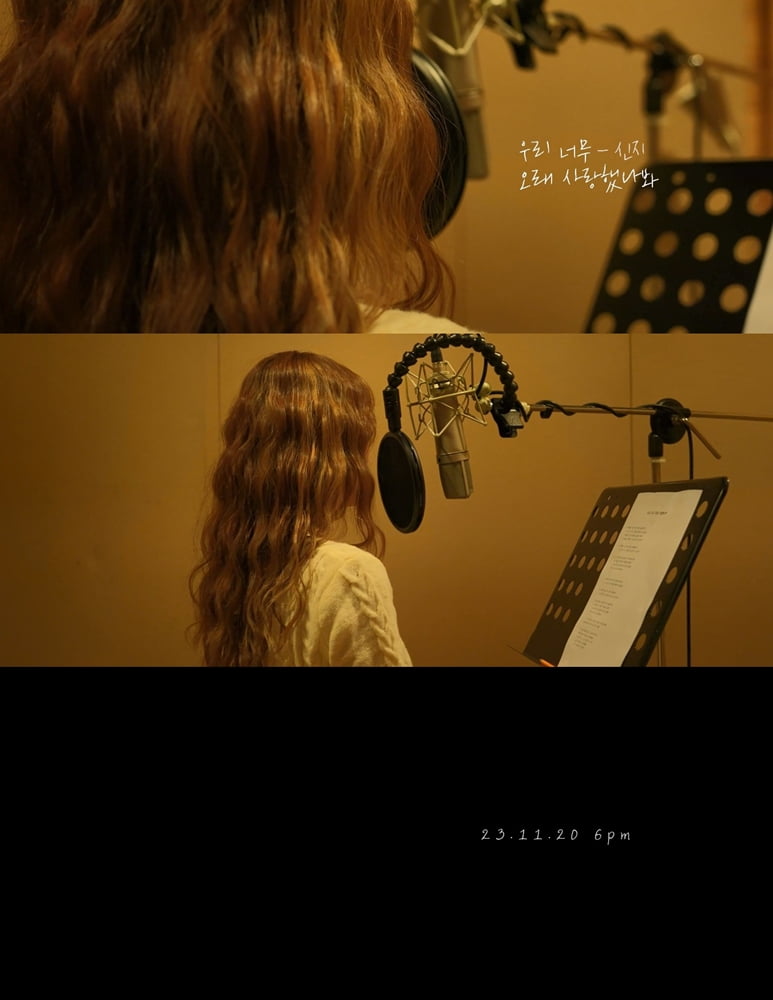 Koyote Shinji surprisingly released a solo song teaser, announcing the return of the 'national vocalist'.
Shinji released a teaser for his new song 'I guess we've been in love for too long' (hereinafter 'Uneoosa') through J-G Star's official SNS channel at 6pm on the 18th.
In the released teaser, Shinji is concentrating on recording 'Uneoosa'. While part of the melody of 'Uneoosa' was released together, Shinji sang the lyrics "It's nothing" in a sad voice, expressing the pain of separation and heartbreaking emotions.
In particular, as this solo song is Shinji's first release in about 1 year and 8 months, Shinji's voice and part of the sound source alone make the hearts of the public pound, and at the same time, it heralds the birth of an all-time masterpiece.
On the 17th, Shinji surprisingly announced the release of a solo song through a cookie video at the '2023 Koyote Stival: Pure Love Meeting' concert tour. Shinji, who further raised fans' expectations by releasing the teaser for 'Uneoosa', is expected to have deeply expressed the skills and emotions of the 'national vocalist' in this new song.
Meanwhile, 'Uneoosa' will be released on various music sites at 6 PM on the 20th.
Ryu Ye-ji, Ten Asia Reporter ryuperstar@tenasia.co.kr