MUSIC
Kiss of Life exposes video of evil deeds on social media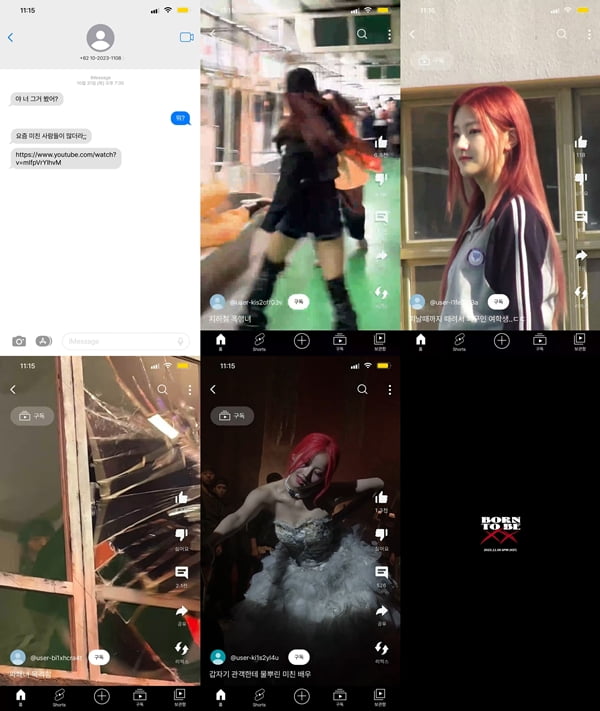 The evil deeds of the girl group KISS OF LIFE were revealed.
In the villain hidden camera video of the second mini album 'Born to be XX', which was released through the official channel at midnight on the 31st, the process of the evil deeds of KISS OF LIFE members being shared with the public in the form of SNS short form is shown. Contained. Beginning with Julie, who fights with men on the subway, Sky, who repeatedly throws a ball at a student during gym class at school, Natty, who pushes a person she is talking to out of a window, and Belle, who does not hesitate to commit evil deeds by spraying water on the audience during a performance. .
In particular, this hidden camera video attracted more attention as it was shared through short form and emerged from a simple evil act as a social issue. The members of KISS OF LIFE, who transformed into the best villains of all time, surprised viewers with their excellent acting skills and perfectly expressed the emotions of evil.
KISS OF LIFE, who predicted their transformation into villains full of dark charisma through the trailer video, showed off their rebellious side through a hidden camera video on this day, and developed an unconventional concept and provocative story that was not seen in existing girl groups. , raised expectations for the new album 'Born to be XX' with its unique visual beauty.
Meanwhile, KISS OF LIFE's second mini album 'Born to be XX' will be released at 6 PM on November 8.
Reporter Junho Yoon, Ten Asia delo410@tenasia.co.kr