MUSIC
82MAJOR, are you a rookie? Your skills are amazing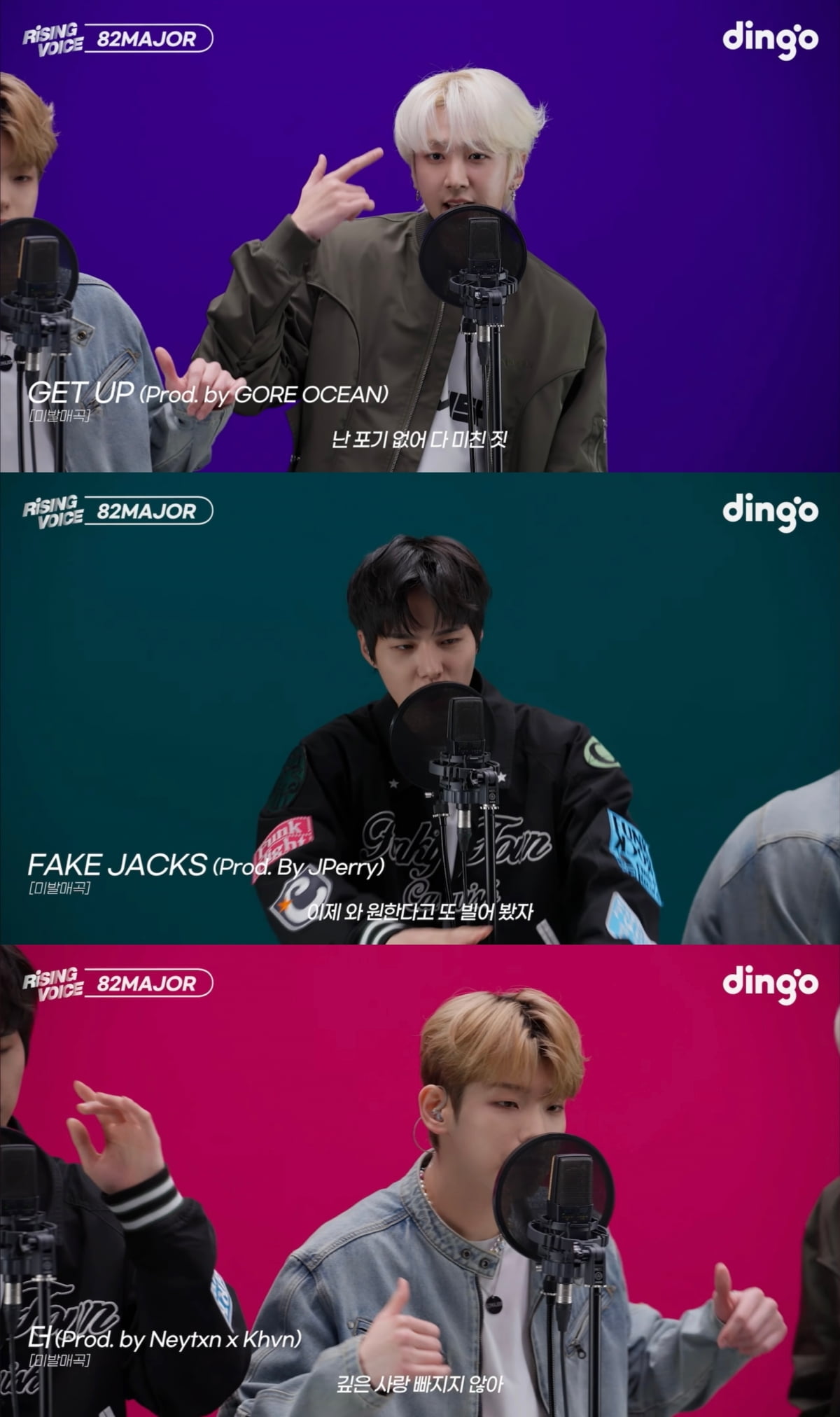 Group 82MAJOR appeared on Dingo's 'Rising Voice'.
82MAJOR members Nam Seong-mo, Hwang Seong-bin, and Kim Do-gyun appeared in 'Rising Voice', which was released on Dingo Music's official YouTube channel on the afternoon of the 16th.
82MAJOR, who appeared boasting gorgeous visuals as an 'all-visual group', opened with the title song 'First Class' of their debut single 'ON'. The members then showed off their individual capabilities through unreleased songs 'GET UP', 'FAKE JACKS', and 'The'.
82MAJOR, who aroused admiration by powerfully presenting rap lyrics that they created themselves, finally proved that they also have sweet vocal skills by singing the double title song 'Sure Thing'. In particular, they dominated the atmosphere throughout the video with a relaxed stage manner that was not typical of rookies, impressing global fans.
82MAJOR officially debuted in the music industry in October and is continuing its activities with the ambition to become a global major beyond Korea. They have been active in various fields such as music broadcasting, video content, and photo shoots, and have earned the title 'Miracle of small and medium-sized idols' by targeting the global K-pop fandom.
Meanwhile, 82MAJOR will release episode 2 of 'CATCH ON' on the official YouTube channel on the afternoon of the 21st.
Kim Se-ah, Ten Asia reporter haesmik@tenasia.co.kr