MUSIC
Enhypen releases 5th mini album 'ORANGE BLOOD' today (17th)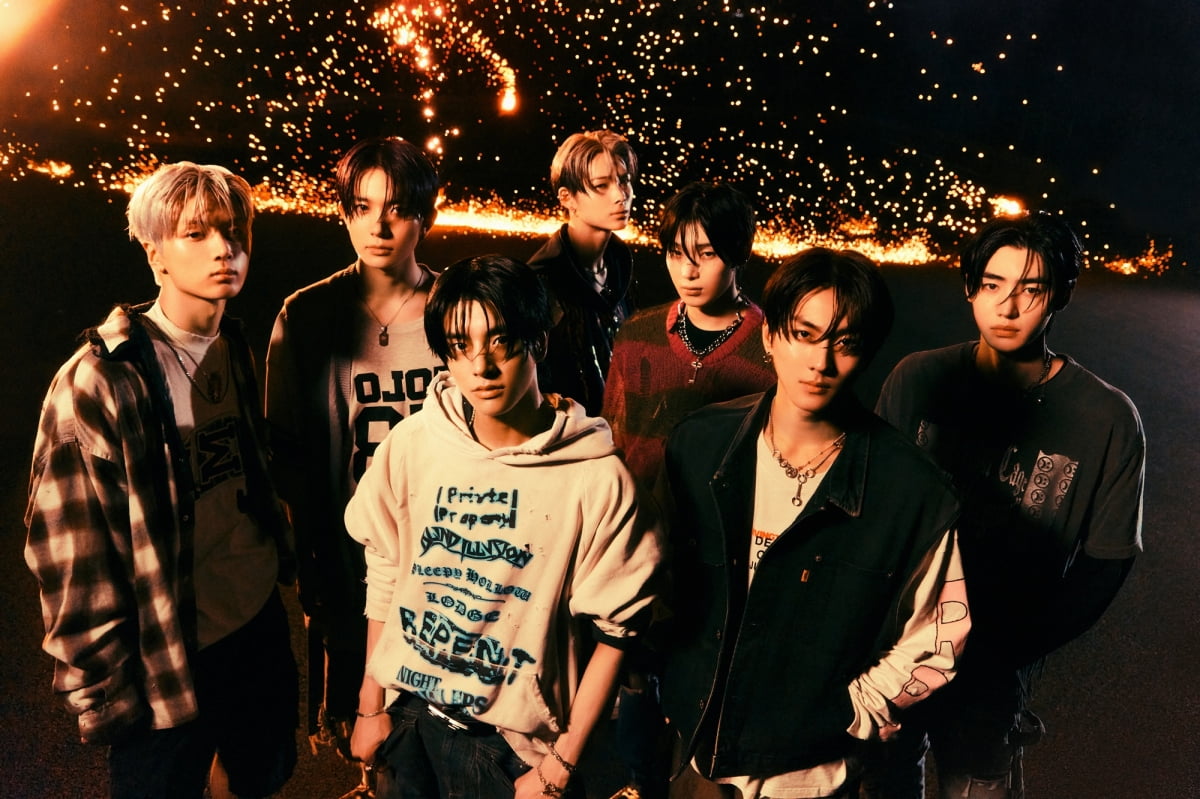 Group ENHYPEN conveys 'carpe diem' love through their new album.
Enhypen (Jungwon, Heeseung, Jay, Jake, Seonghoon, Sunwoo, Nikki) will release the music video for their 5th mini album 'ORANGE BLOOD' and title song 'Sweet Venom' around the world today (17th) at 2 PM (Korean time). released simultaneously. 'ORANGE BLOOD' is an album released by Enhyphen six months after their 4th mini album 'DARK BLOOD', and expectations are high for Enhyphen's transformation, which will show a contrasting color from their previous work.
'ORANGE BLOOD', which tells the story behind the previous work 'DARK BLOOD', tells the story of a boy full of happiness and joy after reconnecting with his beloved 'you' and pledging to do his best in the moment of 'carpe diem' style love. there is. The narrative of this album also contains Enhyphen's emotions. Through the album narrative, Enhyphen felt precious and grateful for ENGENE (fandom name), which they encountered for the first time after the pandemic, and expressed their earnest desire to reconnect with their beloved entity, Engine.
In addition, elements of Hive's original story 'DARK MOON: Altar of the Moon', a collaboration with Enhyphen, are included in the album, so Enhyphen is expected to provide a variety of entertainment with one album. They present a new direction for 'Next Entertainment' with an album that combines Enhyphen's unique album story, their own feelings, and 'DARK MOON: Altar of the Moon'.
The title song 'Sweet Venom' is an addictive funk and pop genre song that playfully and rhythmically sings the boy's heart that 'the poison of 'you' is sweet and makes him realize that he is alive.' This song, which member Jay participated in writing the lyrics, can be found in three versions: a Korean version, an English version, and a version sung with popular American singer Bella Poarch.
In addition to this, the album includes 'Mortal', which reminds us that we will love you without fear and protect us even if it is only for a brief moment, 'Still Monster', which sings about a monster suffering with the shadow of the past and the 'you' who loves such a monster, and 'You'. Included are 'Far Away', which expresses the unstoppable desire and obsession with love, and 'Orange Flower (You Complete Me)', which compares gratitude and other positive emotions to orange flowers. It is expected that the 'Carpe Diem' love pledged by the boy through each song will be organically connected, increasing immersion.
Meanwhile, Enhypen will unveil its title song 'Sweet Venom' performance for the first time on KBS 2TV's 'Music Bank', which airs at 5:15 pm today (17th).
Reporter Junho Yoon, Ten Asia delo410@tenasia.co.kr