MUSIC
&TEAM dominates Japan's Oricon daily chart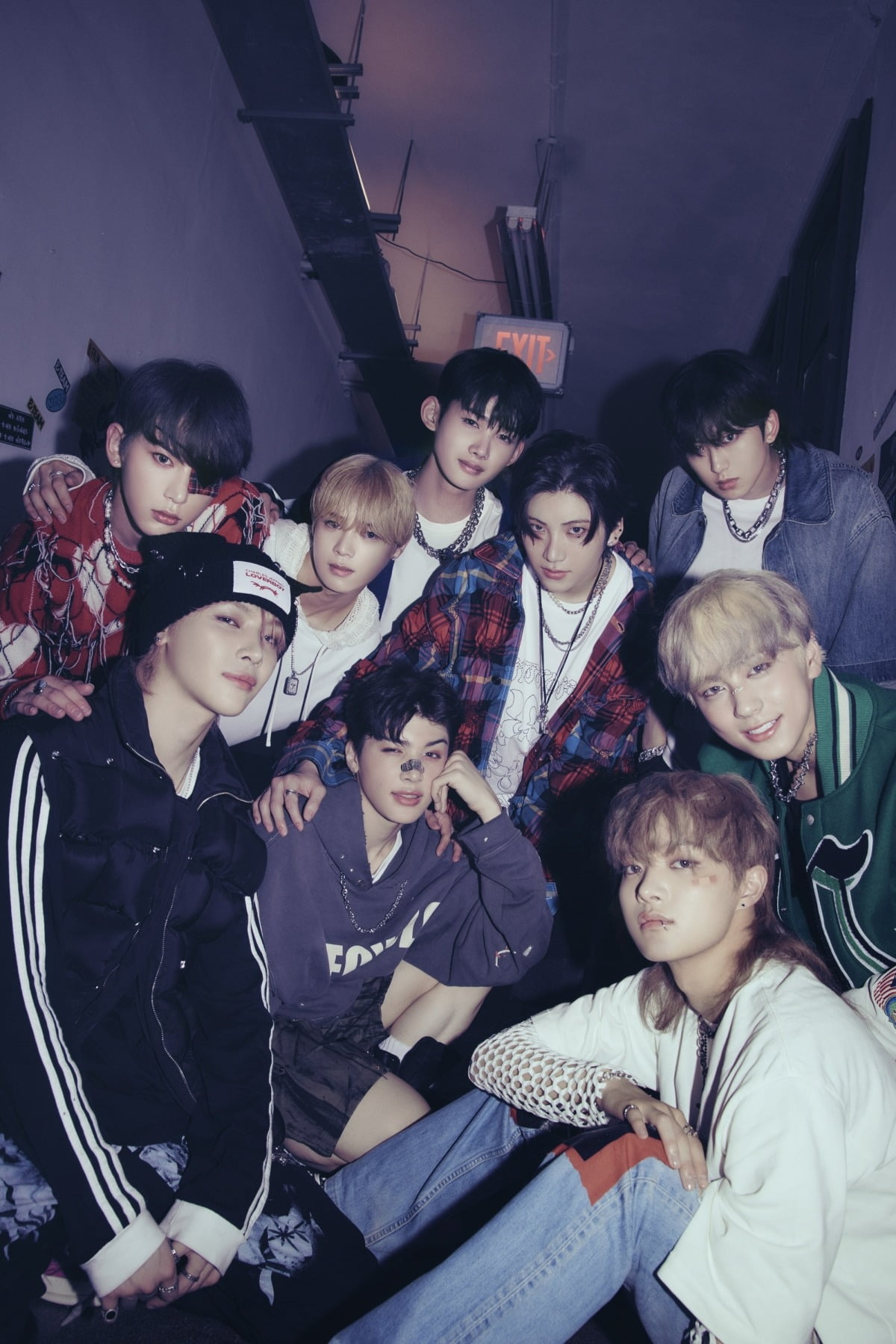 &TEAM occupied the Japanese Oricon daily chart upon the release of their new album.
According to the 'Daily Album Ranking' (as of November 14th) announced by the Oricon Chart on the 15th (Korean time), &TEAM (Uiju, Fuma, Kei, Nicholas, Yuma, Joe, Harua, Taki, Maki) Their first full-length album, 'First Howling: NOW', entered the charts at number one with sales of 82,514 copies. They topped the Oricon chart as soon as their new album was released.
As a result, &TEAM ranked first in Oricon's 'Daily Album Ranking' with three consecutive works, following their debut album 'First Howling: ME' and their 2nd mini album 'First Howling: WE'.
'First Howling: NOW' is an album that tells the story of &TEAM, who are at the starting line toward the world at this moment, and is a compilation of the 'First Howling' series following their debut album and 2nd mini album.
New songs such as the title song 'War Cry', which shows &TEAM's charisma and bold spirit, as well as coupling songs 'Dropkick', 'Really Crazy', and 'ALIEN', as well as 'FIREWORK', 'Road Not Taken' from the 2nd mini album, 'The moon is beautiful', 'Blind Love', 'Under the skin', 'Scent of you', 'BUZZ LOVE' from the debut album, and the global audition program that announced the birth of &TEAM, '& Audition - The Howling -(&AUDITION A total of 18 tracks were included in 'First Howling: NOW', including 'The Final Countdown', the signal song of 'The Howling -)', 'Melody', which was the final round mission song, and the &TEAM version of 'Running with the pack'.
Slow Rabbit, Genda Soma, lyricist Seo Ji-eum, who have been with &TEAM since their debut album, Ryan Tedder, who has worked with top musicians such as Beyoncé, Adele, and Taylor Swift, and David Stewart, who produced BTS's 'Dynamite', are new music producers. Prominent musicians such as Grant Boutin, Melanie Fontana, who has worked with BTS and Justin Bieber, Bendik Muller, who co-wrote 'Mad at Disney' by American pop artist Salem Illis, and Daniel Kim, who has composed many K-pop hit songs, are part of &TEAM. It is noteworthy that he participated in the first full-length album.
Kim Ji-won, Ten Asia reporter bella@tenasia.co.kr