MUSIC
"The new king of pop" BTS Jungkook, how did he become a syndrome?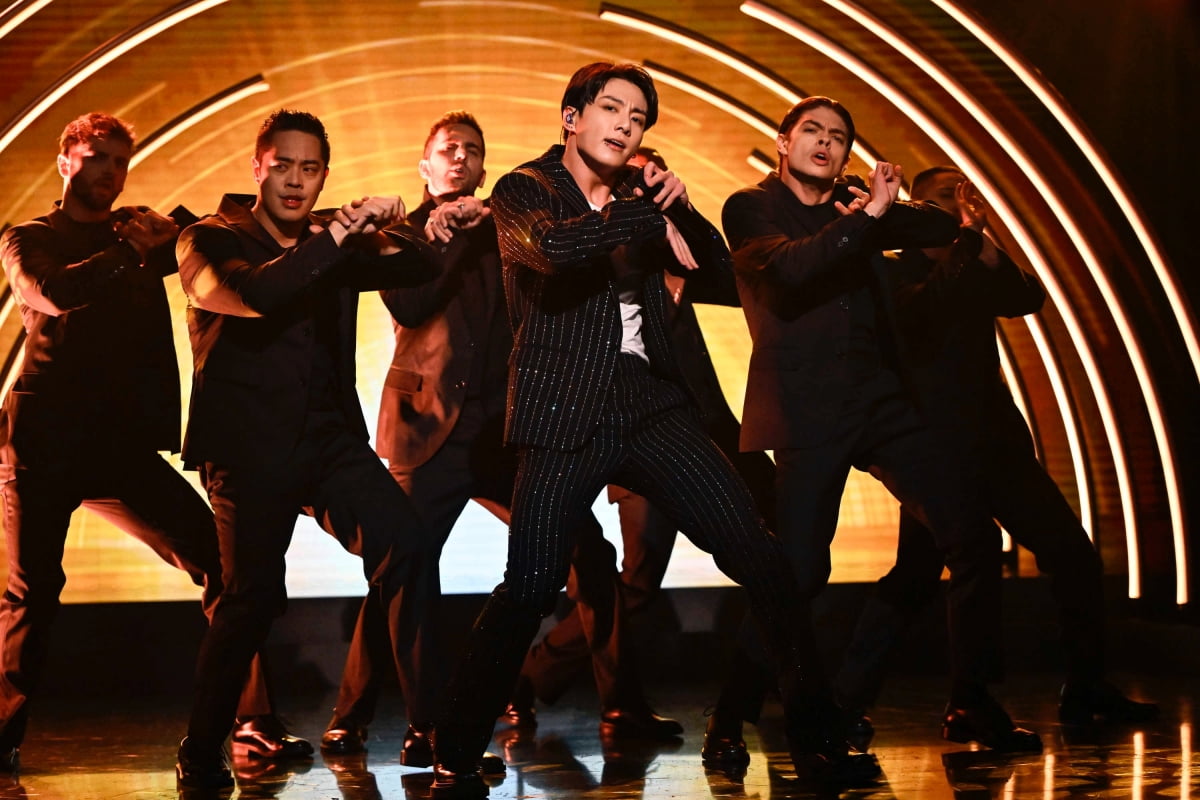 "A new pop king prepares to take his throne."
NME (New Musical Express), a renowned British music review magazine with a 71-year tradition of publishing, reviewed Jungkook's first solo album 'GOLDEN' earlier this month and introduced it like this.
As NME predicted, Jungkook is causing a 'Jungkook syndrome' in the global pop market with the songs included in 'GOLDEN'.
First of all, we are reaping the harvest from various charts. The title song 'Standing Next to You' entered the 5th place on the main song chart 'Hot 100' of the US Billboard's latest chart (as of November 18) released on the 14th (Korean time). It ranked first in 'Global 200' and 'Global (excluding the United States)', which calculates rankings by counting streaming and sales in more than 200 countries/regions around the world.
On the world's largest music streaming platform Spotify's 'Daily Top Song Global' chart on the 3rd, seven other songs from the new album, including 'Hate You', 'Yes or No', and 'Please Don't Change (feat. DJ Snake)', also charted. was successful in
'GOLDEN' ranked 2nd on Billboard's main album chart 'Billboard 200', and entered 3rd place on the UK Official Chart album chart released on the 11th. It is even more valuable in that it is a success that Taylor Swift's new album '1989 (Taylor's Version)' swept major global charts.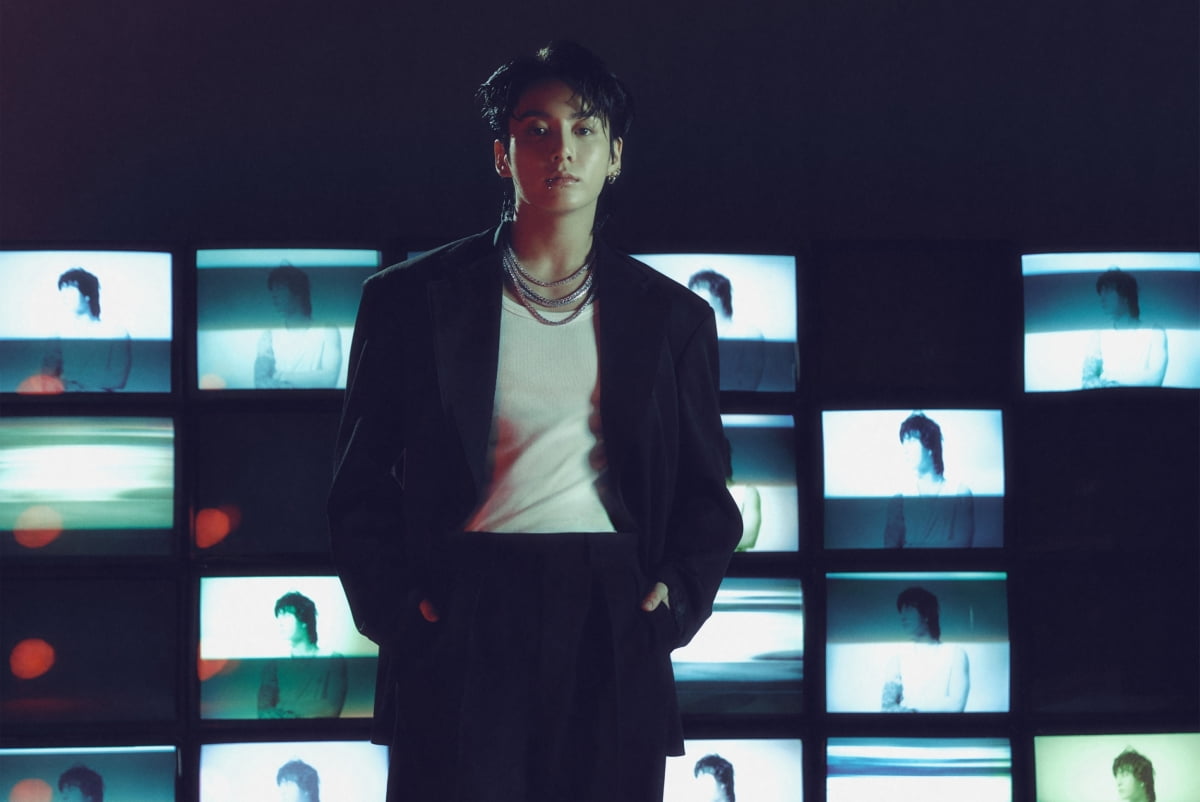 Music experts point out that the first reason Jungkook was able to penetrate the American music market was that all the songs on his album were written in English. In fact, Jungkook said in an interview, "As we prepared for the overseas music market, this album contains all English songs."
According to an interim report released by Luminate, a global music market analysis company, in August this year, when analyzing the top 10,000 most played songs on American music platforms in the first half of this year by language, English ranked first with 88.3%.
Following this, Spanish and Korean songs ranked 2nd and 3rd. As K-pop gained global popularity, Korean songs ranked third, but their share was minimal at 0.9%. This is why 'overcoming the language barrier through English lyrics for all songs' is cited as the reason why a Korean solo singer's album achieved unprecedented results in the global music market.
The success of 'GOLDEN' cannot be left out because of its 'pop music department store'-like structure. This album contains 11 tracks filled with a variety of music, including UK garage, Afropop, acoustic pop, and electronic dance. This breaks down the genre barrier within the album.
USA Today left a favorable review, saying, "Jungkook successfully incorporated various genres, including R&B, EDM, Disco funk, and pop ballad, into 'GOLDEN.'" Consequence of Sound, an American music media outlet, praised his talent for perfectly utilizing the characteristics of each genre, saying, "He knows how to use his voice, the greatest 'instrument.'"
Jungkook recorded 4 to 5 songs from 'GOLDEN' in one week. This was possible because of the perfect interpretation of the song, voice control appropriate to the genre, and flexibility to reflect immediate feedback. The production team said, "Jungkook's natural talent and perfectionist tendencies raised the level of perfection of 'GOLDEN'."
Based on Spotify, the songs in 'GOLDEN' were played a total of 39,653,740 times on the day of release, setting a new record for the most streaming on the day of chart entry among Korean solo singer albums.
In addition, it is evaluated that Jungkook's charm as a male solo singer elicited a great response from fans. Recently, the presence of male solo dance singers in the pop market is not significant. Looking at the songs that topped the U.S. Billboard 'Hot 100' from last year to present, the performance of female musicians such as Beyoncé, Taylor Swift, Olivia Rodrigo, and Doja Cat stands out.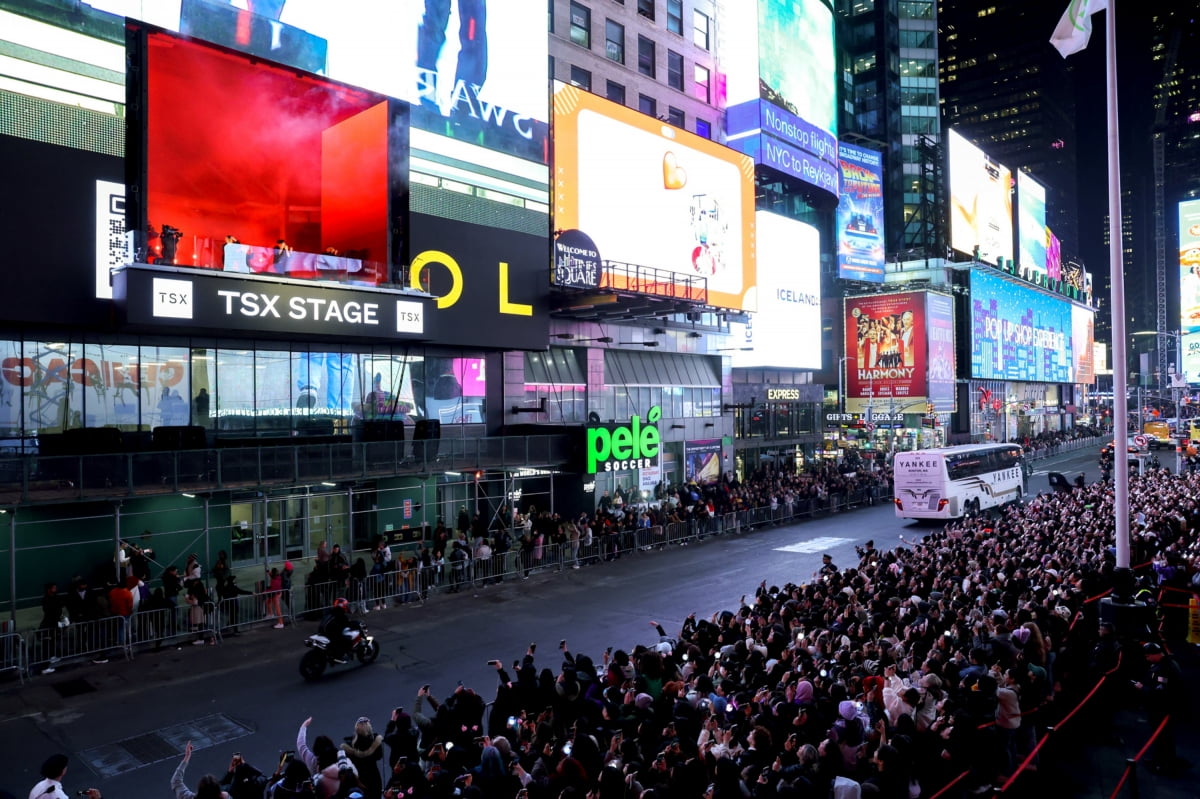 In terms of genres, country led by Morgan Wallen, who took first place a total of 16 times this year, hip-hop, which is traditionally strong, and R&B were the trends. Jungkook appeared in a situation where there was no dance singer who could dominate the stage with an overwhelming performance and quenched the public's thirst for a 'pop star'.
Immediately after the release of his new album, Jungkook appeared on NBC's popular talk show 'The Tonight Show Starring Jimmy Fallon' and 'TODAY's 'CitiConcert Series'. They showed a stable live performance and a high-quality performance. In the entertainment industry, it was evaluated as "a stage that reflects 10 years of experience" and "a legendary stage for a new pop star." In particular, the 'Fallon Show' performance showed high topicality, ranking first on YouTube's Worldwide Trending chart on the 7th.
NME said, "Every decade has had a 'King of Pop', but the 2020s have yet to have a major male solo star. Jungkook proved that he was more than capable of carrying out that mission with 'GOLDEN'. "The 2020s have finally found the 'King of Pop,' and 'GOLDEN' will more than guarantee him the throne," he said, referring to Justin Timberlake, who dominated the political landscape in the 2000s, and Justin Bieber, who represented the 2010s. He was introduced as the new 'King of Pop', succeeding Justin Bieber.
Kim Se-ah, Ten Asia reporter haesmik@tenasia.co.kr