MUSIC
BTS's Jungkook becomes the first K-pop singer to reach the summit with three songs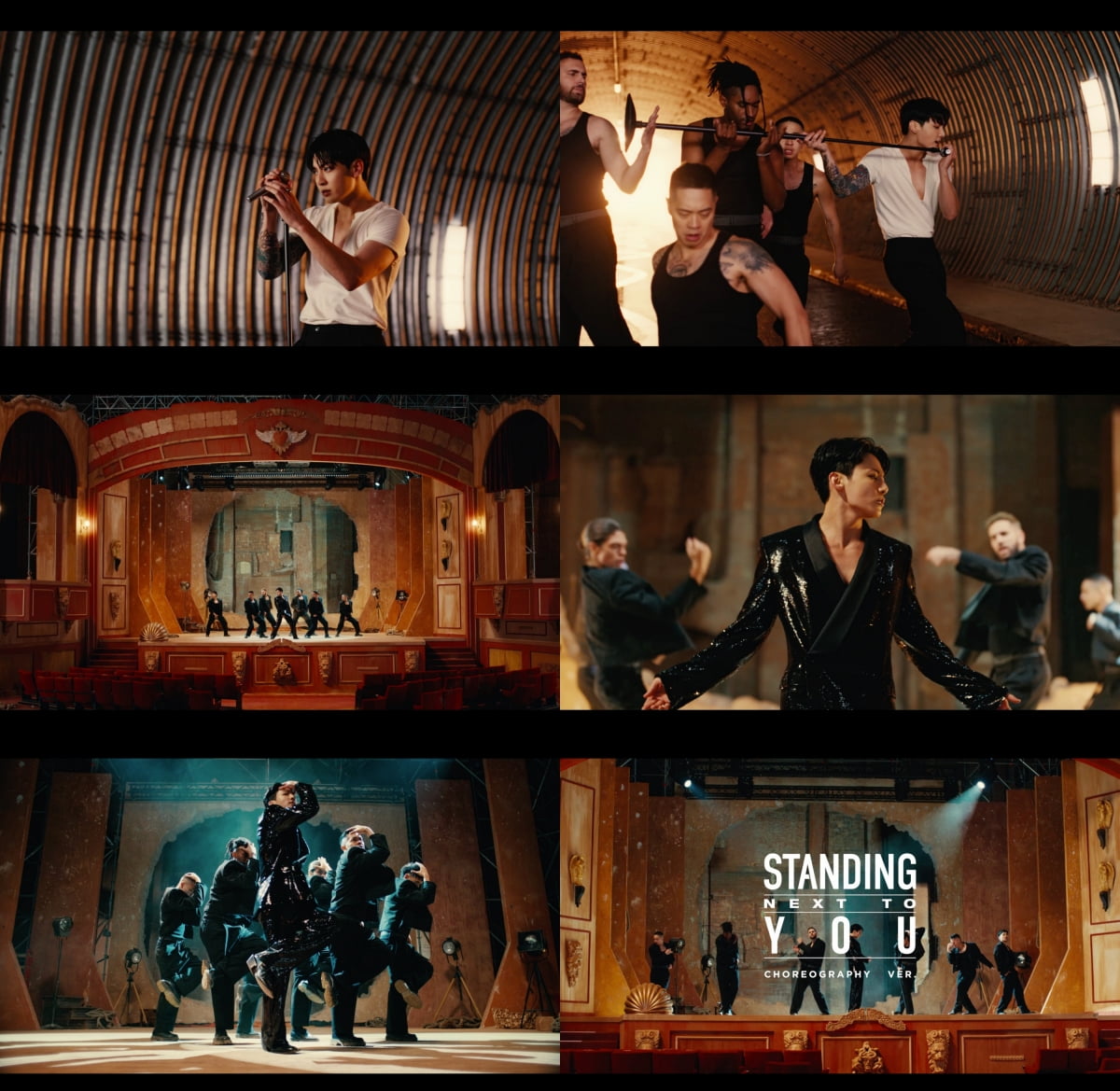 'Global pop star' Jungkook captivated the world with his 'perfect performance'.
Jungkook posted a performance music video of the title song 'Standing Next to You' from his solo album 'GOLDEN' on BTS' official SNS at 0:00 on the 8th (Korean time). This video features Jungkook's overwhelming performance against the background of the tunnel and old-fashioned theater that appeared in the music video. Jungkook, who appeared leisurely holding a hand microphone, overwhelmed the atmosphere with just a white T-shirt and black jeans, and performed a group dance with the dancers in perfect harmony.
The introduction choreography using a stand microphone caught the attention, and Jungkook filled the video alone by giving off a unique aura during the solo dance section. In this video, which combines sophisticated choreography on a retro sound and Jungkook's unique relaxed vibe, the location and costumes are changed like a sword according to the beat, creating a sense of pleasure.
The swirling group dance in an old-fashioned theater is especially impressive. The sensuous camera movement and golden lighting make Jungkook's performance stand out even more, and the explosive energy as if watching a real concert is transmitted beyond the screen.
Meanwhile, Jungkook released his solo album 'GOLDEN' on the 3rd. The title song 'Standing Next to You' is a retro funk song that delivers the message, 'Because our love is deeper than anything else, we will be with you no matter what adversity comes.' Jungkook is determined to reach the pinnacle of 'complete performance' with this song and fully establish himself as a dance solo artist representing the 2020s.
Domestic and international interest in 'Standing Next to You' is also strong. As soon as it was released, this song entered the world's largest music streaming company Spotify's 'Daily Top Song Global Chart' at 2nd place and maintained 1st and 2nd place alongside the solo single 'Seven (feat. Latto)' for three consecutive days, on the 4th day. took first place. As a result, Jungkook became the first K-pop artist to have three songs, including 'Standing Next to You', solo single 'Seven', and '3D (feat. Jack Harlow)', reach the top spot on Spotify's 'Daily Top Song Global Chart'. .
Reporter Junho Yoon, Ten Asia delo410@tenasia.co.kr