MUSIC
Zero Base One gets the green light to become a million-seller for the second time in a row... New song Gashi, powerful charisma preview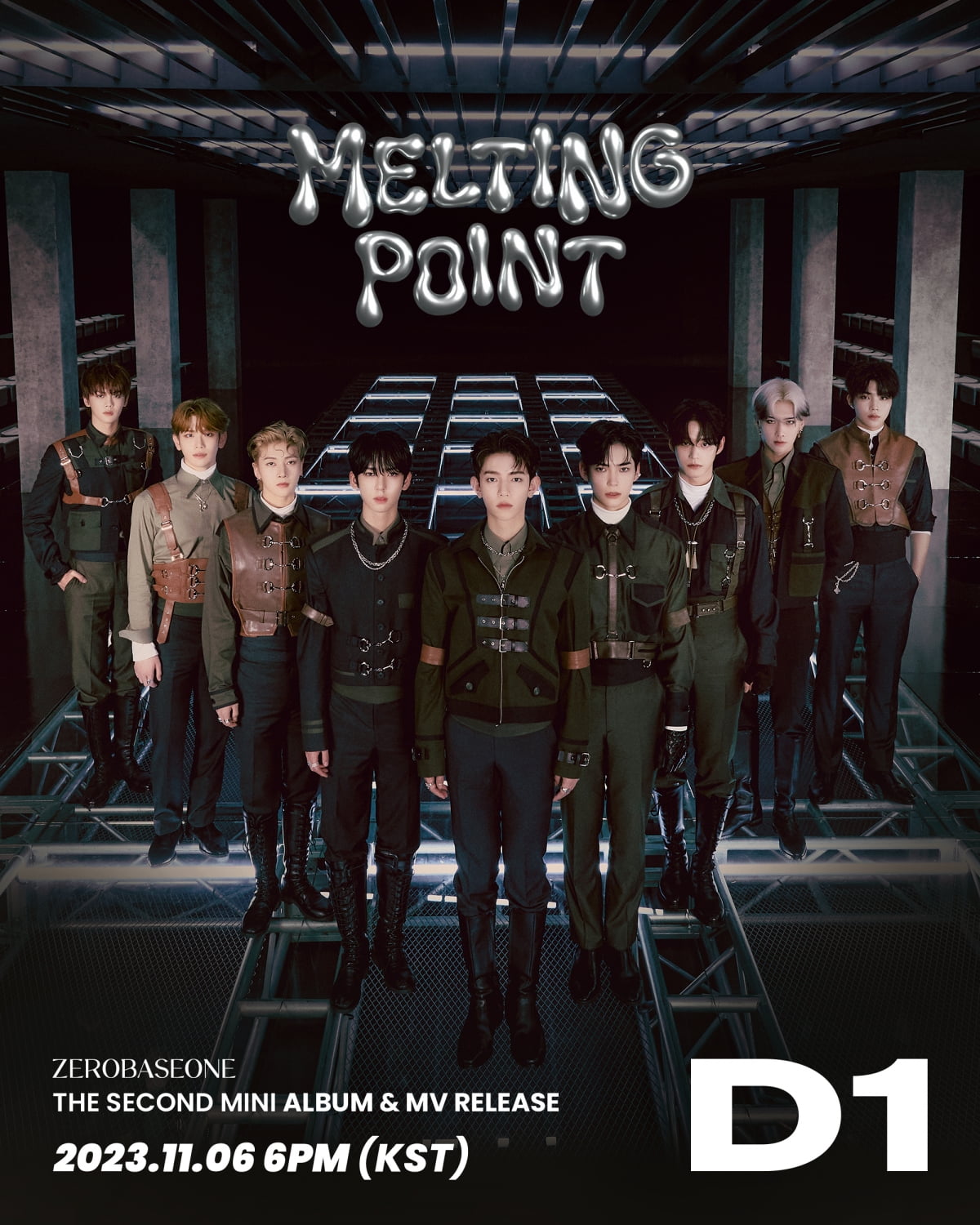 Group ZEROBASEONE melts Zeros' hearts with '100% purity' immersion and passionate passion.
ZEROBASEONE (Seong Han-bin, Kim Ji-woong, Jang Hao, Seok Matthew, Kim Tae-rae, Ricky, Kim Kyu-bin, Park Gun-wook, Han Yu-jin) released their 2nd mini album 'MELTING POINT' through various music sites at 6 pm today (6th). do.
The title song 'CRUSH' is an intense and powerful song that combines ZEROBASEONE's unique sensibility with the rhythms of Drum & Bass and Jersey Club. The lyrics of the song contain the promise that the nine members, whose dreams have bloomed brilliantly thanks to Zeros' love, will now become stronger for Zeros and protect them until the end. ZEROBASEONE's powerful performance, which is like a resolute oath, will deliver a strong thrill.
The music video released along with the sound source features nine members in love, depicting their brave promise to protect you who saved me with dynamic camera movements. The intersection between a real image wearing a school uniform and an imaginary image wearing a uniform reminiscent of a knight provides a unique attraction. You can also see various CG effects that go back and forth between reality and imagination, as well as group dances that show ZEROBASEONE's energetic charisma.
In addition, the new album has the same name as the album, 'MELTING POINT', full of excitement, which expresses the process of melting a heart frozen in love, and 'Take My Hand', which contains the will to hold your hand and jump into a new world. ', 'Kidz Zone', a song about our own world where we sing and dance together, and 'Good Night', a ZEROBASEONE lullaby that comforts a hard day and night, etc. A total of 5 songs of various genres are included.
The 2nd mini album 'MELTING POINT' contains in each song a story that only ZEROBASEONE can tell at this moment. With their debut album 'YOUTH IN THE SHADE', they focused on the inner story through the theme of 'the splendor of youth and the instability behind it', and with Zero's faith, 'MELTING POINT' The nine members who have reached this point take direct action based on strong self-confidence.
Just as high-purity ice melts at 0 degrees, the nine members plan to open a new world with music and performances filled with '100% pure' immersion and passion, and once again melt the hearts of listeners armed with brilliant visuals. Their debut album 'YOUTH IN THE SHADE' became a million-seller in just one day after its release, and the number of pre-orders for the new album exceeded 1.7 million copies, predicting that they will become million-sellers for the second consecutive time and continue their reputation as '5th generation icons'.
Reporter Junho Yoon, Ten Asia delo410@tenasia.co.kr