MUSIC
IVE 'Kitsch' music video reaches 100 million views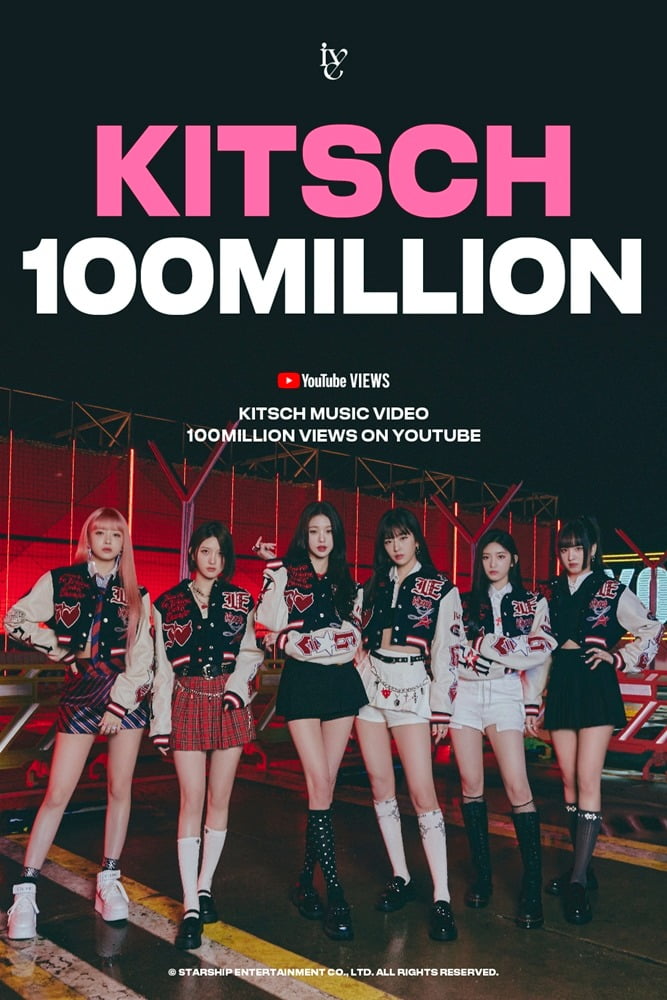 Ive's (IVE: Ahn Yu-jin, Ga-eul, Ray, Jang Won-young, Liz, Lee-seo)'s 'Kitsch' music video has reached 100 million views.
On the afternoon of the 2nd, the music video for the title song 'Kitch' from Ive's first full-length album 'I've IVE' surpassed 100 million views on YouTube.
As a result, Ive released his debut song 'ELEVEN', his second single title song 'LOVE DIVE', his third single title song 'After LIKE', and his first full-length album double title song 'I AM'. Following 'I AM)', this is the 5th music video to reach 100 million views.
'Kitchy' is a song that clearly shows Ive's charm that is always unpredictable yet brilliant. As soon as it was released, it firmly held the top spot on the music charts, recording a 'Perfect All Kill' on the charts of major music sites, and winning two awards without appearing on music broadcasts. received a lot of love
Even though 7 months have passed since its release, 'Kitchi' has released not only the double title song 'I Am', but also the triple title song 'Baddie' and 'Off The Record' from the recently released new album 'I'VE MINE'. )' and 'Either Way', it is active on the main charts of major music sites and boasts steady popularity.
Ive, who recently completed his 'Ive Mine' activities, plans to meet fans through his first world tour 'IVE THE 1ST WORLD TOUR 'SHOW WHAT I HAVE'.
Kim Ji-won, Ten Asia reporter bella@tenasia.co.kr