MUSIC
Big Mama holds year-end concert to celebrate 20th anniversary of debut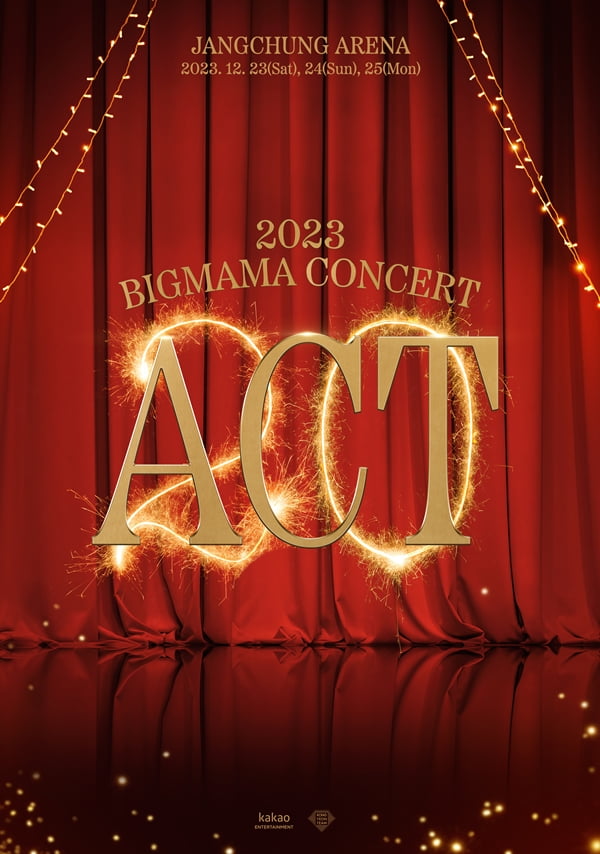 Group Big Mama will perform a special performance to commemorate the 20th anniversary of its debut.
Kakao Entertainment announced that its artist Big Mama will hold the '2023 Big Mama Concert [ACT 20]' at Jangchung Gymnasium in Seoul for three days from December 23rd to 25th and meet fans. The name of the performance, 'ACT 20', is a metaphor for Big Mama, who is celebrating her 20th debut anniversary, looking back on her journey over the past 20 years and preparing for the new future, likening it to the 'act' of the performance. 'Big Mama', who has earned modifiers such as 'harmony textbook' and 'national treasure tone' for her powerful voice and beautiful harmony for 20 years since her debut in 2003, tells various stories through music, including the past, present, and future musical journey with fans. Scheduled to be released. We plan to give special memories to fans who visited the concert at the end of the year.
In this concert, Big Mama plans to show a variety of appearances, from the beautiful harmonies created by four members, Shin Yuna, Lee Ji-young, Lee Young-hyun, and Park Min-hye, to the members' unique solo stages, in keeping with their reputation as a 'legendary vocal group' representing Korea. The set list included performances of many of Big Mama's famous songs that everyone would have sung along to at least once, as well as a Christmas special stage prepared for this performance, heralding a performance that would be like a comprehensive gift set to the audience.
Big Mama, who debuted in 2003 with her first album 'Like The Bible', has established herself as an unrivaled female vocal group by producing numerous hit songs such as 'Break Away', 'Resignation', 'Kite', and 'Betrayal'. In 2021, they reunited as a complete group for the first time in 9 years, released the single 'Just One More Day', which topped major domestic music charts, and have continued to be active, including releasing their 6th full-length album 'Born (本)' in succession. . Recently, they have not only participated in a number of OST albums, but also reborn the famous ballad song 'Happy Me' in Big Mama's unique style, receiving positive responses from music fans, proving that they are the best vocal group in name and reality.
In particular, last year, through the '2022 National Tour Concert 'ReBorn', they held a full-length concert for the first time in 15 years, proving their unrivaled skills and announcing the return of the legend to fans who had been waiting for a long time, giving them emotions and memories. In this performance, the plan is to deliver an unforgettable impression to fans by unveiling an overwhelming live stage with the members' musical capabilities and expertise that have deepened over the 20 years since their debut.
The ticket opening schedule for '2023 Big Mama Concert [ACT 20]' can be confirmed through the online reservation platforms Melon Ticket and Interpark Ticket at 3 PM on the 2nd.
Ryu Yae-ji, Ten Asia Reporter ryuperstar@tenasia.co.kr