MUSIC
Melomance to hold national tour concert in December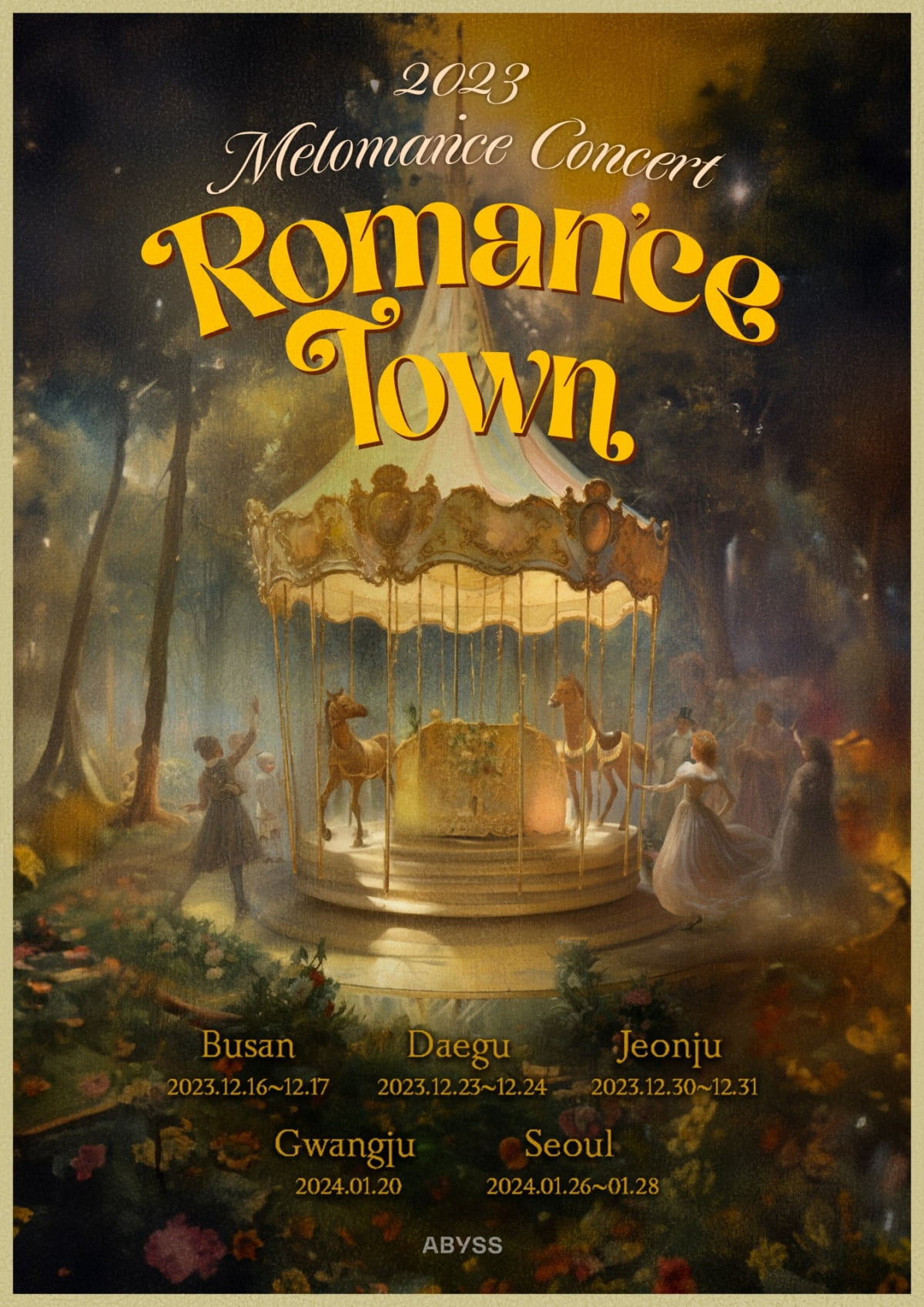 Group Melomance (Kim Min-seok, Jeong Dong-hwan) will hold a national tour concert.
Melomance announced the tour schedule on the 31st, announcing the opening of the 2023 Melomance National Tour Concert 'Roman'ce Town' through its official SNS channel.
Melomance will hold concerts in five cities, including Busan, Daegu, Jeonju, Gwangju, and Seoul, in December and January.
This tour will kick off at the BEXCO Auditorium in Busan for two days on December 16th and 17th. Then, they will meet fans from all over the country at the convention hall on the 5th floor of EXCO in Daegu on December 23 and 24, at the Samsung Cultural Center of Chonbuk National University in Jeonju on December 30 and 31, and at the multipurpose hall of Kimdaejung Convention Center in Gwangju on January 20. The final performance will be held at the Olympic Hall in Seoul Olympic Park from January 26th to 28th.
Some regions and schedules of the tour may be added, and ticket sales for each region will be carried out sequentially through YES24 Tickets.
This tour is highly anticipated as the first national tour concert in a year since the 'Festival' held at the end of 2022.
The title of the performance is 'Roman'ce Town', and it is a performance prepared for fans by MeloMance, who has been busy throughout 2023. "A place where the pretty story we've been drawing unfolds before our eyes. As the introduction to the performance says, "Waltz in the Fantasy Garden where the Moon and Flower Festival is held," it is expected to be a meaningful opportunity to enjoy Melomance's colorful and beautiful music.
Melomance is loved by many fans as an all-round player with outstanding live skills, lyric writing, and composition skills, to the point where the title 'Genre Melomance' is followed. In addition, they released their digital single 'Brilliant Day' last May and are actively promoting.
Ryu Yae-ji, Ten Asia Reporter ryuperstar@tenasia.co.kr