MUSIC
Jin Hae-seong's 'To Love', MV teaser released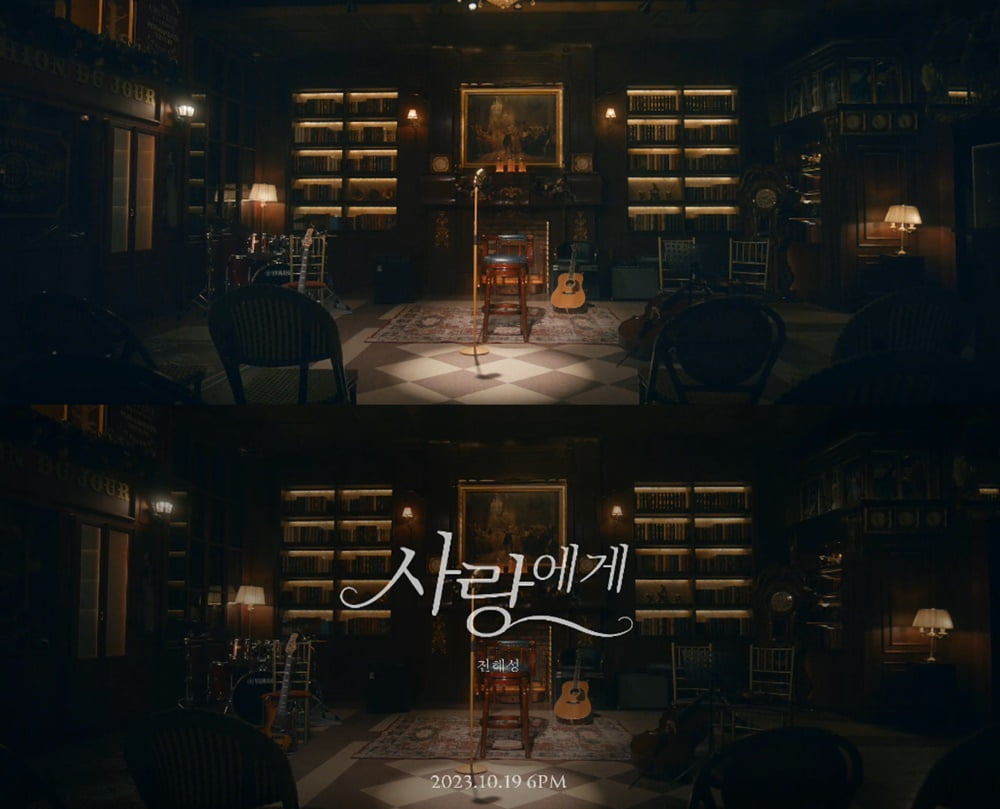 Singer Jin Hae-seong raised expectations for the release by releasing a music video teaser for his new song.
On the afternoon of the 16th, the music video teaser for Jin Hae-seong's new digital single 'To Love' was released through Vista Company's official YouTube channel.
The video started by showing an interior filled with an old-fashioned atmosphere. The empty chair and the stand microphone in front of it were close-up illuminated by pin lighting, and the sound of the acoustic guitar and piano harmonized quietly, giving a warm emotion. By reflecting on the stage without the main character, it brought out a sad emotion and at the same time, curiosity about the stage that Jin Hae-seong would perform was heightened.
Jin Hae-seong will release his first official music source on the 19th after becoming TOP 3 on TV CHOSUN's 'Mr. Trot 2 - The Beginning of a New Legend'. Jin Hae-seong, who touches the hearts of the public with his heavy voice, is expected to leave a deep impression through the pop ballad-style trot song 'To Love'.
In particular, since Jin Hae-seong participated in writing the lyrics himself, expectations are high that he will complete a song full of sincerity and present a gift-like song to fans.
Meanwhile, Jin Hae-seong's new digital single 'To Love' will be released on various music sites at 6 pm on the 19th.
Ryu Yae-ji, Ten Asia Reporter ryuperstar@tenasia.co.kr