MUSIC
VCHA, 'YO Universe' music video exceeds 10 million views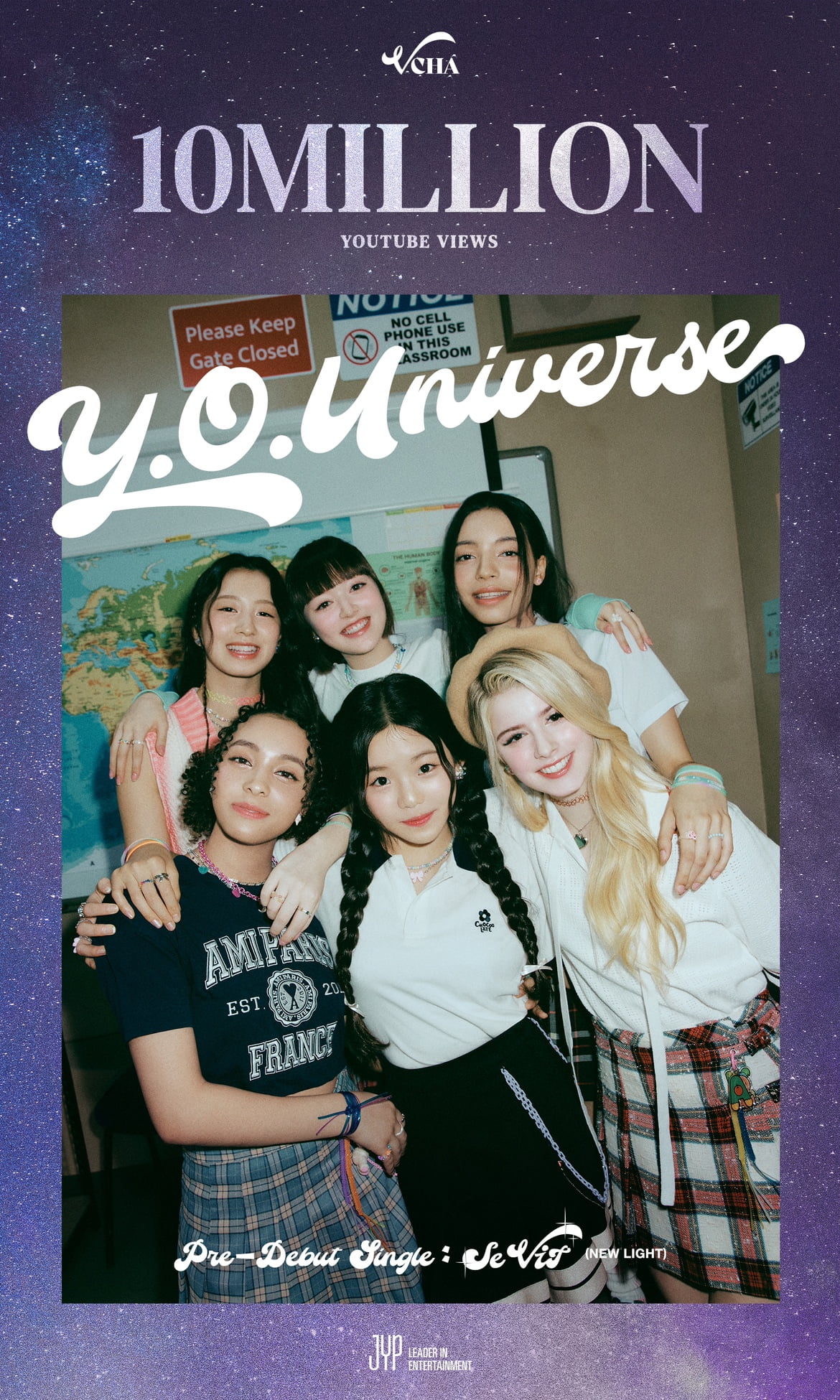 The music video for JYP Entertainment's (hereinafter JYP) new girl group VCHA's pre-debut single title song 'YO Universe' has surpassed 10 million views on YouTube.
VCHA (Lexi, Cage, Camila, Savannah, Kaylee, Kendall) is a global girl group launching project 'A2K' jointly presented by JYP and Republic Records, the No. 1 label in the United States selected by Billboard under Universal Music. Entered the music industry through (A2K, America2Korea).
The music video for 'YO Universe' exceeded 10 million views on YouTube around 8 am on October 14th. The music video captured the steps of six girls heading towards their dreams, and the refreshing performance and pleasant energy stimulated repeated playback. As of 8 a.m. on the 23rd, a day after its release, it entered the rankings in 33 regions around the world, including 1st place in the YouTube Trending Worldwide, 5th place in the United States, 7th place in Brazil, and 8th place in Canada, and reached 5 million views on YouTube on the 28th. This achievement proved the interest of fans at home and abroad.
Thanks to your support, VCHA is opening a variety of content on its official SNS channels and getting closer to fans. On October 5th and 7th, choreography practice videos for the songs 'Go Getter' and 'Know Me Like That' included in the pre-debut single were released, respectively, showing off the outstanding performance of the six members, leading to the total as of the 16th. It recorded over 1.3 million views.
On the 13th, we had time to get to know each member's personality through new content 'Which VCHA member are you?' This is content that searches for the respondent's 'best friend' among VCHA members through a total of 8 questions and answers. The six members answered questions such as 'What I want to do on Friday night', 'Favorite food', 'What I do when I'm bored', and 'Favorite food'. By answering questions such as 'animals', they set out to find the member most similar to themselves. As a result, all six people were found to be closest to themselves, and in the process of answering, they not only got to know each other better, but also made viewers smile by shouting, "We are who we are."
Leading overseas media outlets are also shining a spotlight on VCHA. On the 11th (local time), Consequence, a leading American music media, said, "'A2K' provided six girls with a very special opportunity to enter the Korean music industry, and what K-pop could look like in the future. "It presented a bold and new look," he said, highlighting the significance of 'A2K' and VCHA in the global music market.
Meanwhile, VCHA is currently preparing for its official debut and plans to meet fans through various activities.
Kim Se-ah, Ten Asia reporter haesmik@tenasia.co.kr