MUSIC
Group ZEROBASEONE, first individual concept photo released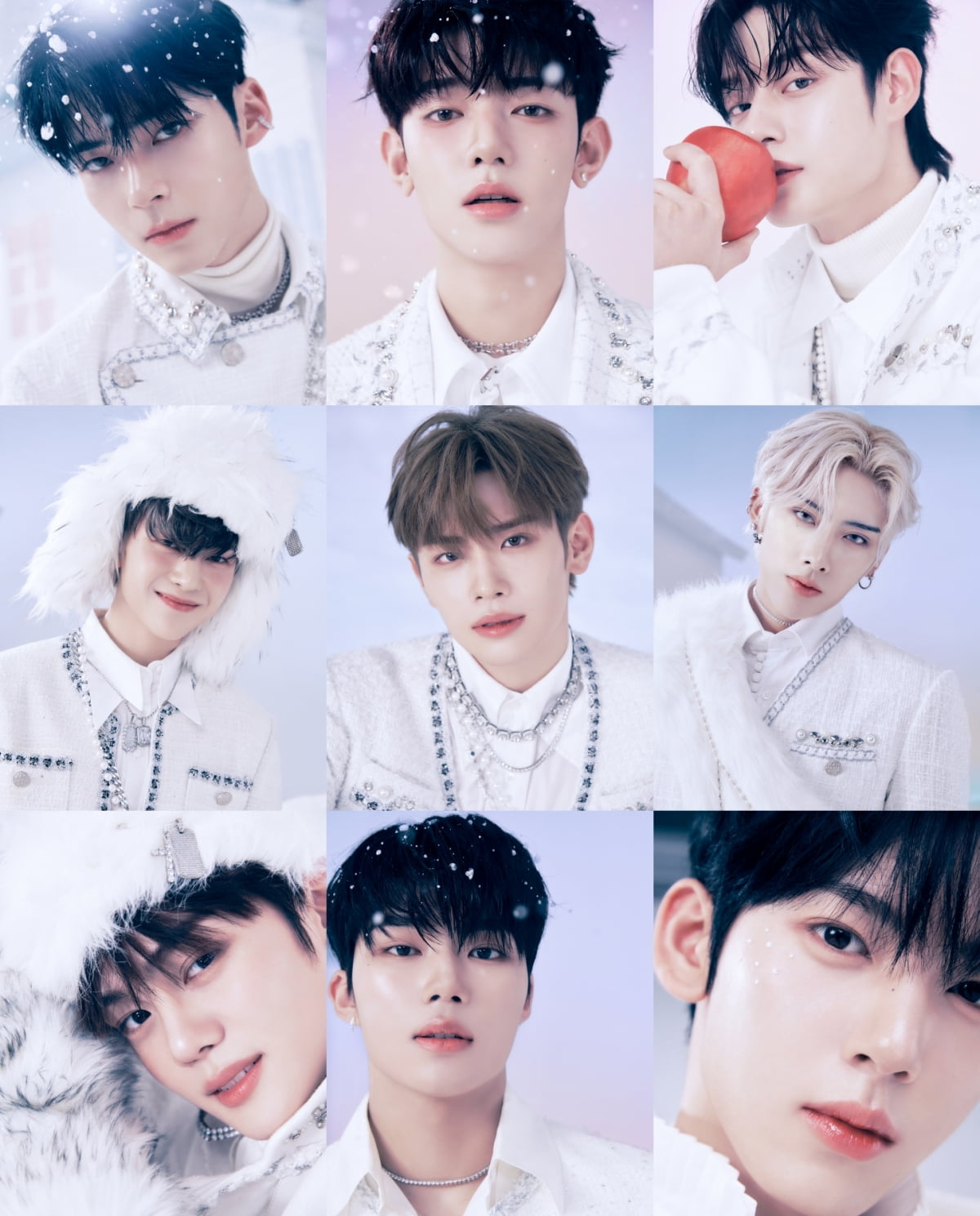 Group ZEROBASEONE released the concept photo for their second mini album.
ZEROBASEONE (Seong Han-bin, Kim Ji-woong, Jang Hao, Seok Matthew, Kim Tae-rae, Ricky, Kim Kyu-bin, Park Gun-wook, Han Yu-jin) posted 'FAIRYTALE' of their second mini album 'MELTING POINT' on their official SNS at 00:00 today (16th). Concept photos for each version were posted.
In the released concept photo, the nine members wore white-toned outfits reminiscent of winter, creating a fairytale-like atmosphere.
After making their comeback official, ZEROBASEONE sequentially released logo posters and videos featuring snowy fields, and this concept photo also hinted at a connection by making it look as if snow had fallen on the members' heads, raising fans' expectations for the new album's concept.
ZEROBASEONE's 2nd mini album 'MELTING POINT' is expected to form a consensus with listeners through music that tells a story that only ZEROBASEONE can tell at this moment. In their debut album 'YOUTH IN THE SHADE', those who focused on the inner story through the theme of 'the splendor of youth and the instability behind it' expressed the unfolding of a new world with Zero's faith. do.
Meanwhile, ZEROBASEONE will release its 2nd mini album 'MELTING POINT' through various music sites at 6 PM on November 6th.
Kim Se-ah, Ten Asia reporter haesmik@tenasia.co.kr