MUSIC
'Comeback D-DAY' Ive Syndrome Continues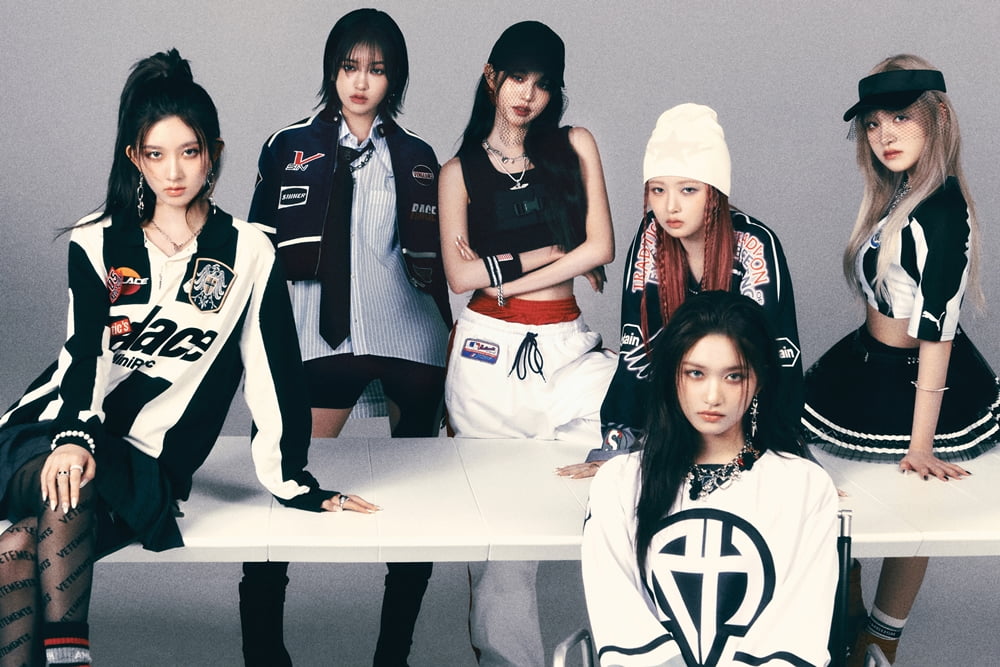 Ive (IVE: Ahn Yu-jin, Ga-eul, Ray, Jang Won-young, Liz, Lee Seo) attempts to achieve 6 consecutive hits with an infinitely expanding music spectrum.
According to his agency Starship Entertainment, Ive will release his new album 'I'VE MINE' today (13th) at 1 PM (KST) and begin full-fledged activities.
Previously, among the triple title songs, 'Either Way' and 'Off The Record' were pre-released to increase the excitement of the comeback, and the third title song 'Baddie' was also unveiled today. With different moods and styles, Ive once again proves his infinite charm.
We looked at the expected points of Ive's new album 'Ive Mine', which will be released six months after his first full-length album.
#"You don't have to choose just one"... Triple title song that goes beyond all expectations
Ive, who has received great love by building a narrative with lyrics that show Ive's identity even in title songs with different musical results, once again heralds a peak moment by presenting triple title songs in this new album.
Ive, who will show the story of 'me' seen from various perspectives through various expression methods, me as seen from the eyes of others ('Ethe Way'), the me that each other discovered ('Off the Record'), and the other me that I found ('Off the Record') With three title songs expressing 'Baddie', the album contains unique colors while attempting unconventional changes, proving Ive's infinite potential with diversity that goes beyond everyone's expectations.
#"Even if trends come and go, I'm not in that mold anymore"...'Ive's new image' presented by the Ive
In this new album, lyricist Seo Ji-eum, who started out with Ive, Seonwoo Jung-ah, musicians from various fields such as BIG Naughty, and member Jang Won-young participated in writing the lyrics to deliver an infinitely expanded message. In addition, Ive Executive Producer and Vice President Seo Hyeon-joo improved the album's completeness by pitching stylish music through the A&R team.
In addition, while the concept, which is developed in accordance with the mood and style of the triple title song as well as the colorful music, is receiving favorable reviews, photographers Han Da-som, Lim Yu-geun, Choi Na-rang, and Yoon Ji-yong participated in the 'I've Mine' concept photo, led by visual director Noh Sang-yoon. , 'Ethe Way' and 'Off the Record' music videos were directed by directors Yoo Gwang-gon and Lee Hye-in, respectively. Director Lafic participates in the 'Baddy' music video.
#"There should be another great twist"... a colorful comeback stage
Ive will reveal the mysterious 'Baddy' stage for the first time through KBS 2TV's 'Music Bank' at the same time as the release of the new album today. The previously pre-released stages of 'Ethe Way' and 'Off the Record' were surprisingly revealed at the recently held Seoul performance of the 1st World Tour 'Show What I Have' (IVE THE 1ST WORLD TOUR 'SHOW WHAT I HAVE'), giving fans a huge boost. As it received a positive response, expectations are rising for the 'Baddy' stage that will be revealed for the first time.
On the comeback stage, Ive plans to captivate the eyes and ears of viewers with a stage with repeated twists and turns. The 'Baddie' stage, which contains Ive's dark charm that has never been seen before, shows a different side with a powerful performance, and at the same time, the song 'Off the Record', which stands out with sweet vocals, presents an attractive stage reminiscent of a scene from a musical movie.
Meanwhile, Ive's new album 'Ive Mine' will be released through various music sites today (13th) at 1 PM (KST).
Kim Se-ah, Ten Asia reporter haesmik@tenasia.co.kr