MUSIC
Tomorrow by Together, 'Gorgeous Video Beauty' title song MV teaser released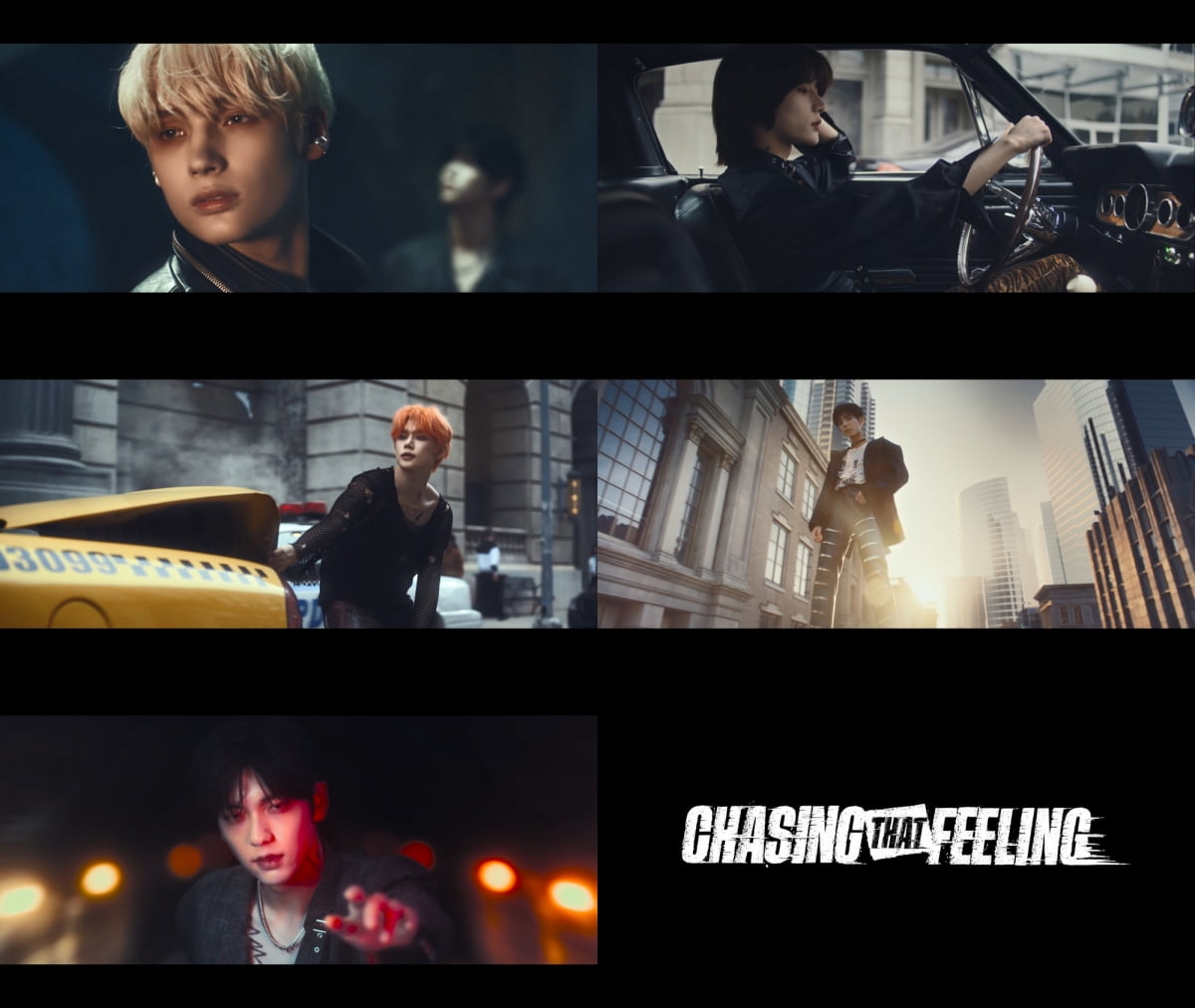 Group Tomorrow by Together released the music video teaser for their new song 'Chasing That Feeling'.
TOMORROW The video teaser was released and the comeback fever reached its peak.
The teaser, which creates tension with meaningful sounds, begins with mysterious lights shining in a dark space and Tomorrow by Together looking mysteriously at these lights. The members who were together appear in different spaces in the following scenes. Scenes where mysterious phenomena occur, such as lights spreading as if an electric current flows the moment you start a car or standing precariously at a traffic light in the city, give off a movie-like visual beauty.
In particular, this teaser contains part of the performance, raising expectations for the main music video and the overall choreography. The five members perform dynamic group dances to the retro accompaniment and capture attention with facial expressions that vividly convey the feeling of the song.
The new wave genre's 'Chasing That Feeling' is an impressive song with a driving melody, heavy beats, and synthesizer sounds. It contains the boys' will to accept even this pain as fate, even though the reality seen as it is is not always beautiful.
Meanwhile, 'The Chapter of the Name: FREEFALL', which will be released at 1 pm on the 13th, tells a story that begins from the moment of sliding into reality and finally unfolds in the reality that is faced.
Reporter Junho Yoon, Ten Asia delo410@tenasia.co.kr