MUSIC
SEVENTEEN, invitation to 'SEVENTEENTH HEAVEN'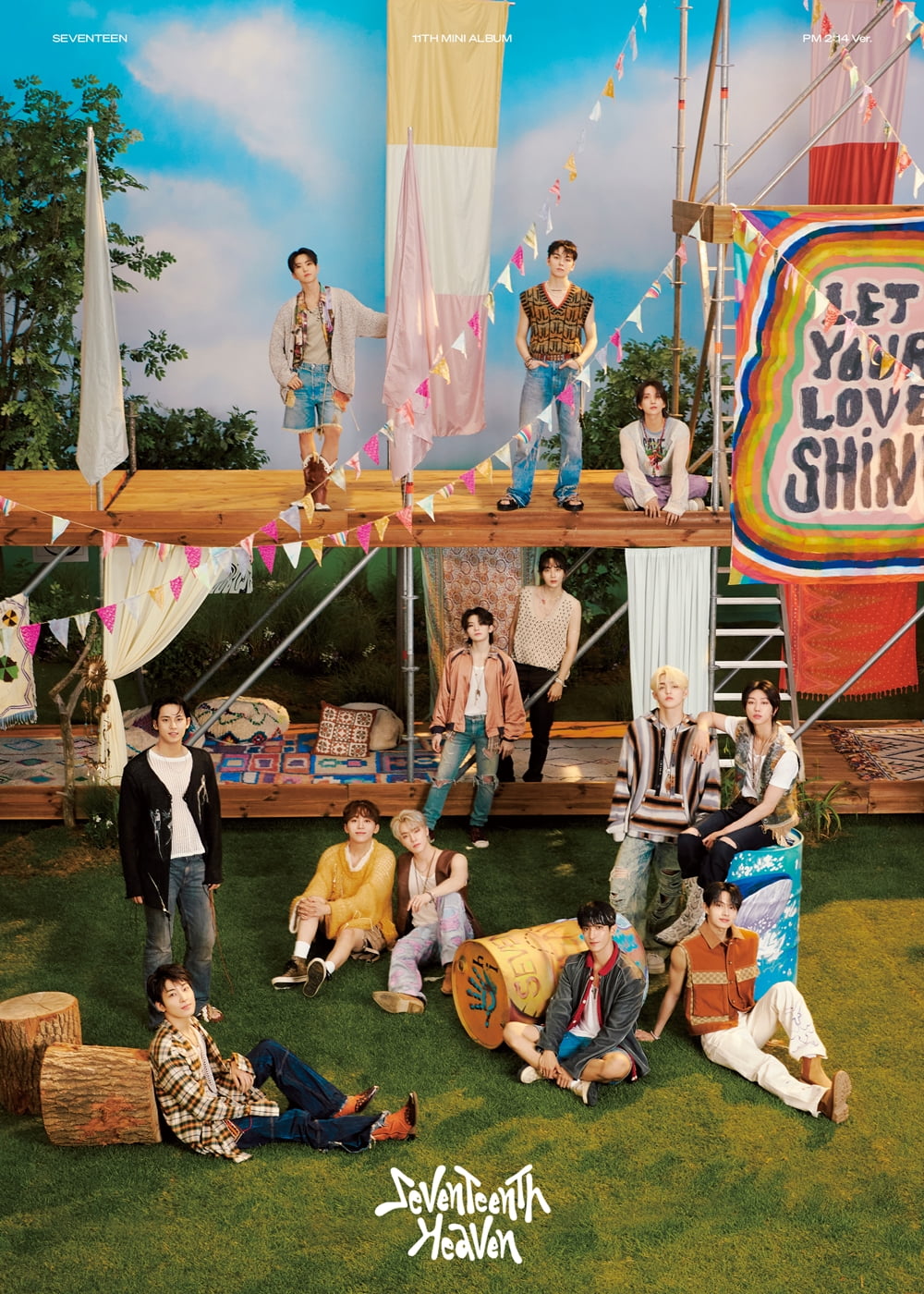 Group Seventeen (S.Coups, Jeonghan, Joshua, Jun, Hoshi, Wonwoo, Woozi, The8, Mingyu, DK, Seungkwan, Vernon, Dino) invited fans to Seventeen's own festival, 'SEVENTEENTH HEAVEN'.
Seventeen posted the second official photo 'PM 2:14' version of their 11th mini album 'SEVENTEENTH HEAVEN' on their official SNS at midnight on the 12th. The official photo 'PM 2:14' version of 'SEVENTEENTH HEAVEN' shows Seventeen enjoying the festival in a free and comfortable atmosphere.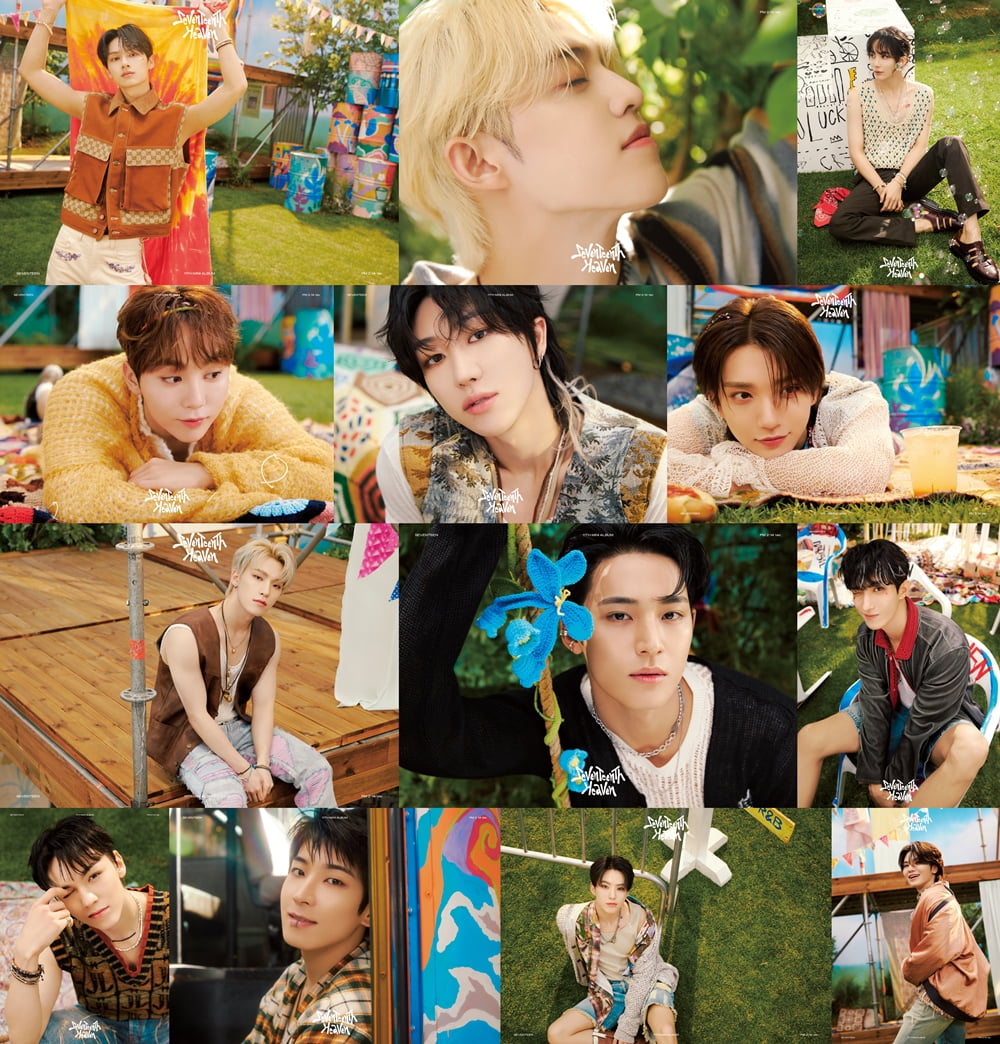 The official photo 'PM 2:14' version, whose title is borrowed from the number representing Carat's (fandom name) birthday (February 14th), consists of 27 photos in total, including 1 group photo and 2 individual photos for each member. done. Seventeen radiates bright energy by striking natural poses while standing or sitting on a large truss reminiscent of an outdoor festival.
SEVENTEEN's 'SEVENTEENTH HEAVEN', which will be released at 6 PM on the 23rd, is the name of the album that changed the English expression 'Seventh Heaven', which means 'a state of extreme happiness', to SEVENTEEN's unique meaning. SEVENTEEN plans to hold a huge festival to celebrate the efforts and results so far with fans and plan a new future. Expectations are gathering for the large-scale festival 'SEVENTEENTH HEAVEN' to be enjoyed by 'TEAM SVT', a collaboration between SEVENTEEN and CARAT. there is.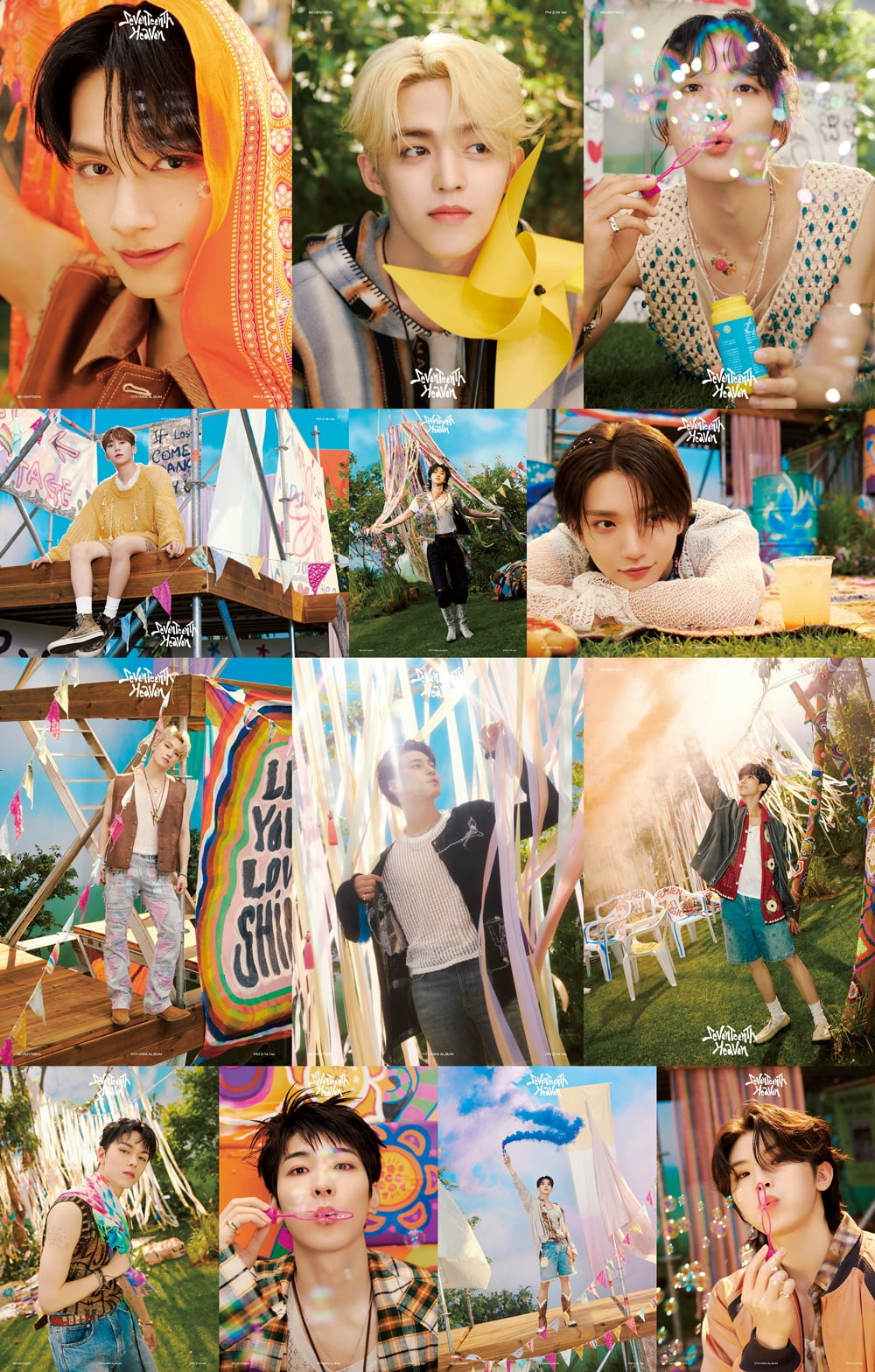 Meanwhile, Seventeen will release the last official photo version of 'PM 10:23' on the 13th, and will raise the comeback fever by sequentially showing various contents such as the tracklist, highlight medley, 'Going Seventeen' special, and official music video teaser. Is expected.
Ryu Yae-ji, Ten Asia Reporter ryuperstar@tenasia.co.kr