MUSIC
Koyote's 'Pure Love', filmed in Seoul and moved to Daegu... Tickets open on the 13th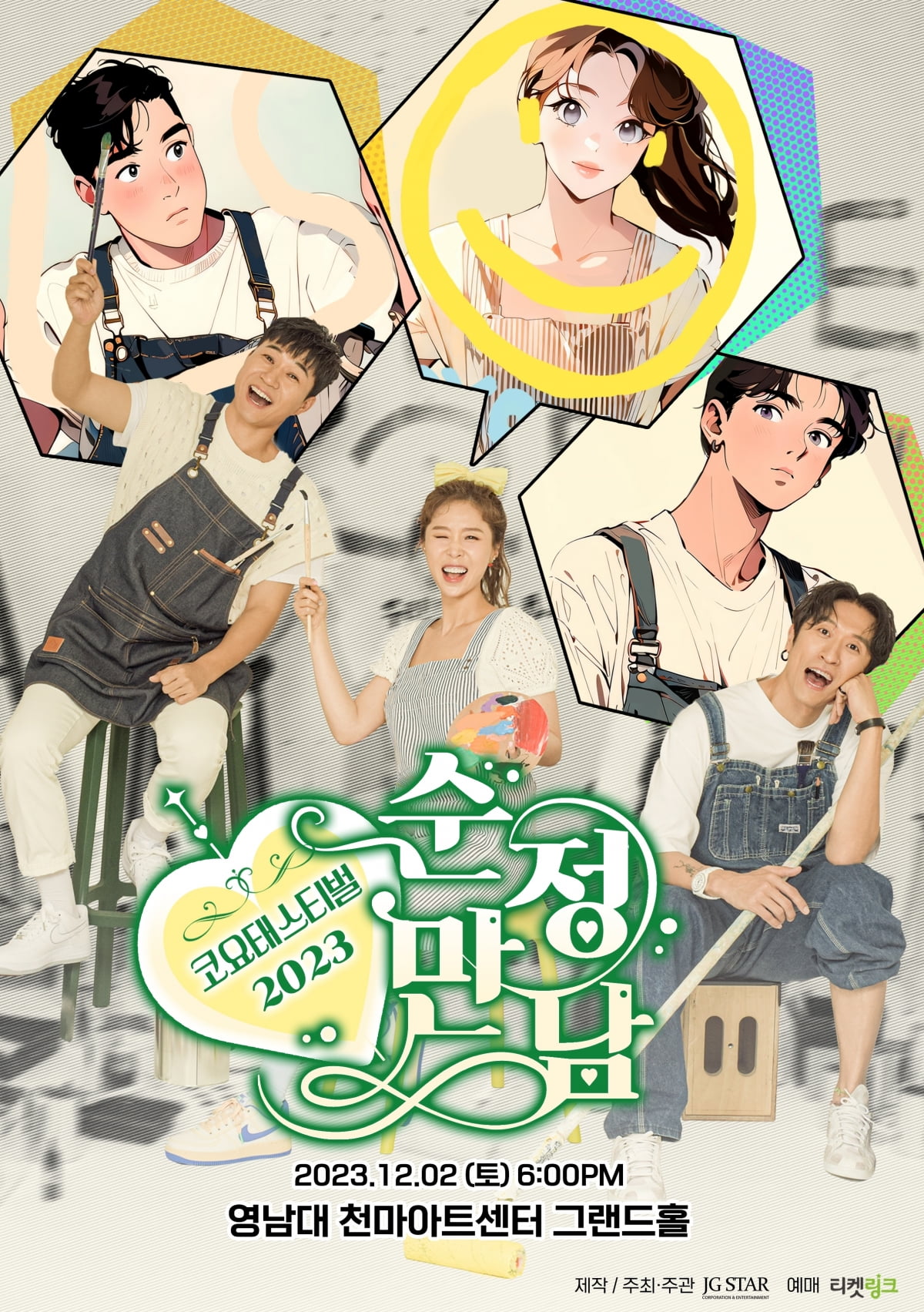 Daegu has been confirmed as the next region for the group's Koyote concert tour '2023 Koyote Festival: Pure Encounter' (hereinafter referred to as 'Koyote Festival').
According to the agency JG Star on the 10th, Koyote will hold a Daegu performance of 'Koyotae Stival' at the Grand Hall of Cheonma Art Center, Yeungnam University, Daegu at 6 p.m. on December 2. Tickets will be released at 2pm on the 13th through the ticket link at the reservation office.
'Coyote Festival', which will begin in earnest with the Seoul performance, is a concert brand presented by Koyote for the first time in 25 years since its debut. It has a larger scale and splendid stages than last year's concert tour, and is full of the potential of the 'national group'. It is a concert that contains
The subtitle of this 'Koyota Stival', 'Pure Love Encounter', contains Koyote's commitment to portray unchanging 'pure love' towards the stage and fans and a touching 'meeting' with fans who have been with him for a long time.
As the 'Koyota Stival' Seoul performance, which was presented for the first time by the 'national group' Koyote, ranked first in the Daily Ticket Link Concert Rankings just one day after tickets were opened, it is expected that there will be a fierce ticket war for this Daegu performance as well.
Meanwhile, Koyote is scheduled to open the 'Koyote Festival' at KBS Arena Hall for two days at 7:30 PM on November 17th and 6:00 PM on November 18th, and additional regions following Daegu will be revealed later.
Ryu Yae-ji, Ten Asia Reporter ryuperstar@tenasia.co.kr