MUSIC
Girl group QWER already has 10 million followers even before debut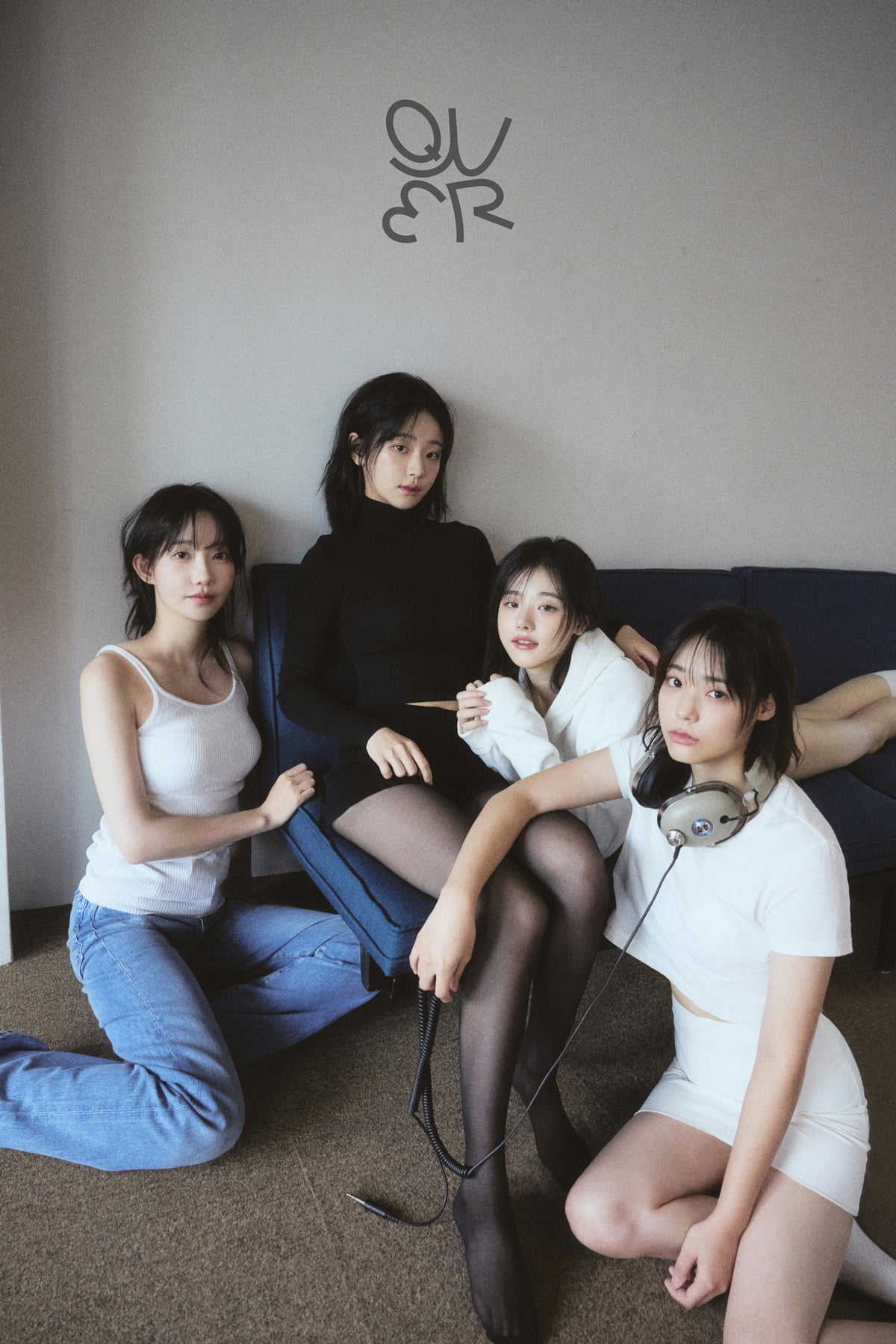 'Kim Gye-ran girl band' QWER (QWER) is proving to be a hot topic even before its debut.
QWER (Chodan, Magenta, Nyanyongnyeonnyangnyang, Lee Si-yeon) will debut with their first single 'Harmony from Discord' on the 18th. Under the ambition to present a variety of music in four positions, like the skill keys Q·W·E·R in online games, it depicts the journey of members with different stories creating beautiful harmony.
QWER has been gaining popularity even before its debut due to each member's unique personality and charm, so we looked at various indicators that prove their topicality.
# Official YouTube content 'My Favorite Children' exceeds 21 million cumulative views!
QWER was created through the global girl band project 'My Favorite Children', planned and produced by new media content studio 3Y Corporation's Tamago Production, and the cumulative number of views of the content has currently exceeded 21 million views. We are closely communicating with fans through high-quality content, including the debut process, individual content for each member, and joint broadcasts with guests. This is driving its popularity by ranking several times as a trending video on YouTube.
# The number of official fan cafe members reached 30,000
QWER, which has built intimacy with the public even before its debut, has secured a total of 370,000 followers on its official SNS. The number of members in the official fan cafe is well over 30,000, demonstrating the enthusiastic response. To meet their expectations, members Cho Dan and Lee Si-yeon participated in composing the title song 'Discord' and the b-side song 'Star Harmony' of the first single.
# Approaching '10 million followers'... We have a global fandom!
The topicality of each member is also noteworthy. The total number of SNS followers of members who are active on various media platforms such as Twitch, YouTube, Instagram, and X (formerly Twitter) is close to 10 million. Top 3 popular live streamers on Twitch, including Chodan, Twitch's top MC streamer Magenta, TikToker Nyangnyongnyeonnyang with 4.1 million followers, and Lee Si-yeon, the first Korean member of the Japanese idol group NMB48, all of whom have laid the foundation for a global fandom with their different careers. As such, attention is focused on the debut of 'K-pop top tier girl band'.
Kim Se-ah, Ten Asia reporter haesmik@tenasia.co.kr