MUSIC
ENHYPEN, world tour 'FATE' successfully completes US tour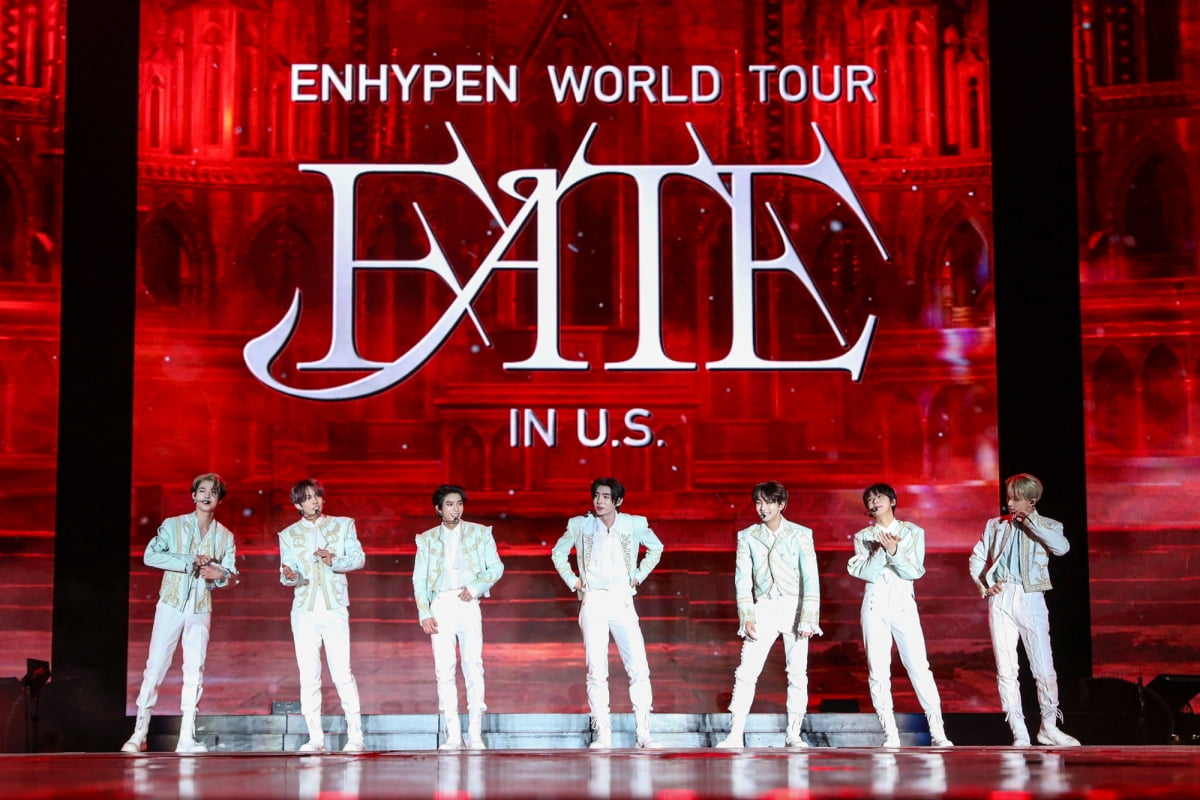 Group ENHYPEN kicked off its US tour in a grand manner with its first stadium solo performance since its debut.
ENHYPEN (Jungwon, Heeseung, Jay, Jake, Sunghoon, Sunwoo, Nikki) held their world tour 'ENHYPEN WORLD TOUR 'FATE'' (hereinafter referred to as 'FATE') at Dignity Health Sports Park in Los Angeles, USA on the 6th (local time). ) was held.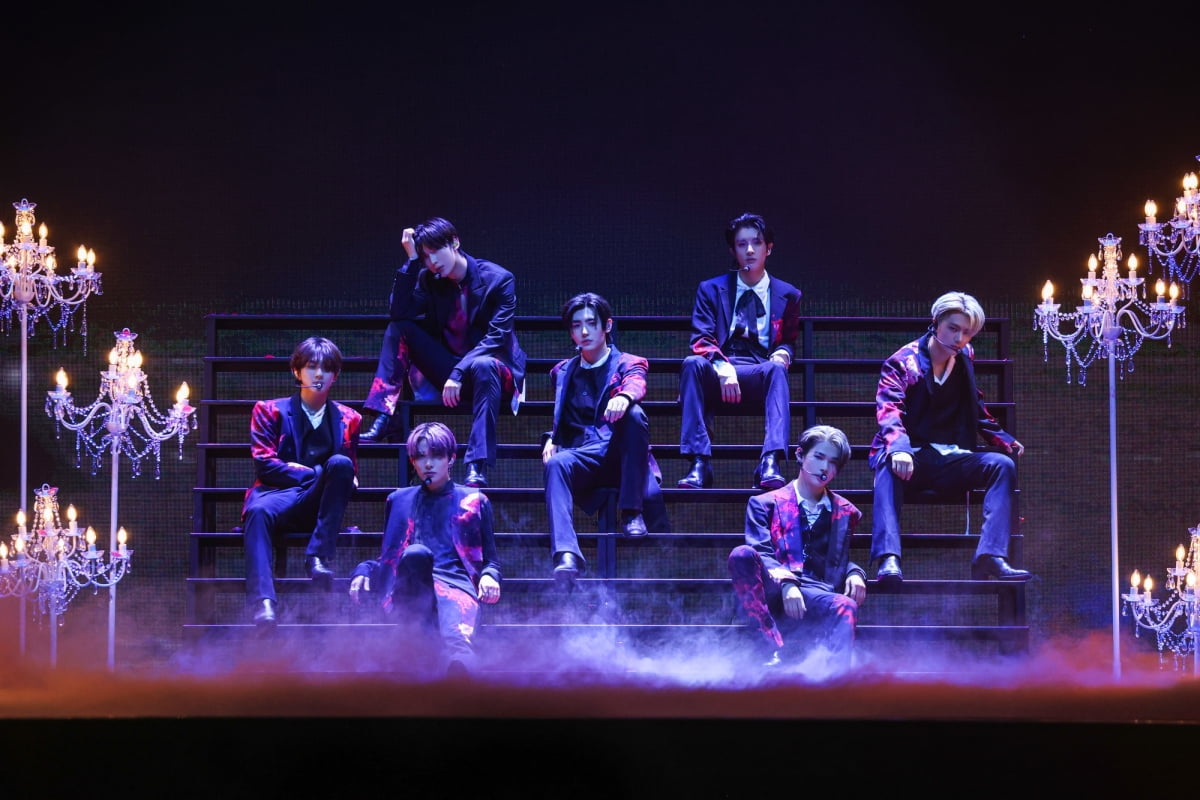 This day's performance was special from the opening. Enhyphen appeared on stage with a mysterious and magnificent atmosphere. Starting with Jake, the members came on stage one by one, and finally, when Seonghoon took off his silver mask, about 22,500 fans who filled the stadium cheered explosively at the powerful opening with the mask burning.
Enhyphen performed powerful performances with main title songs from albums released so far, including 'Drunk-Dazed', 'Future Perfect (Pass the MIC)', 'Blessed-Cursed', 'Tamed-Dashed', and 'Bite Me'. dominated the stage. They then filled the stadium with energy with 'Blockbuster (Like an action movie)', 'Attention, please!', 'ParadoXXX Invasion', and 'Go Big or Go Home', and 'TFW (That Feeling When)' ', 'I didn't know', '10 Months', and 'Polaroid Love' boasted a sweet voice. The set list of 24 songs was enough to reveal Enhyphen's diverse musical colors.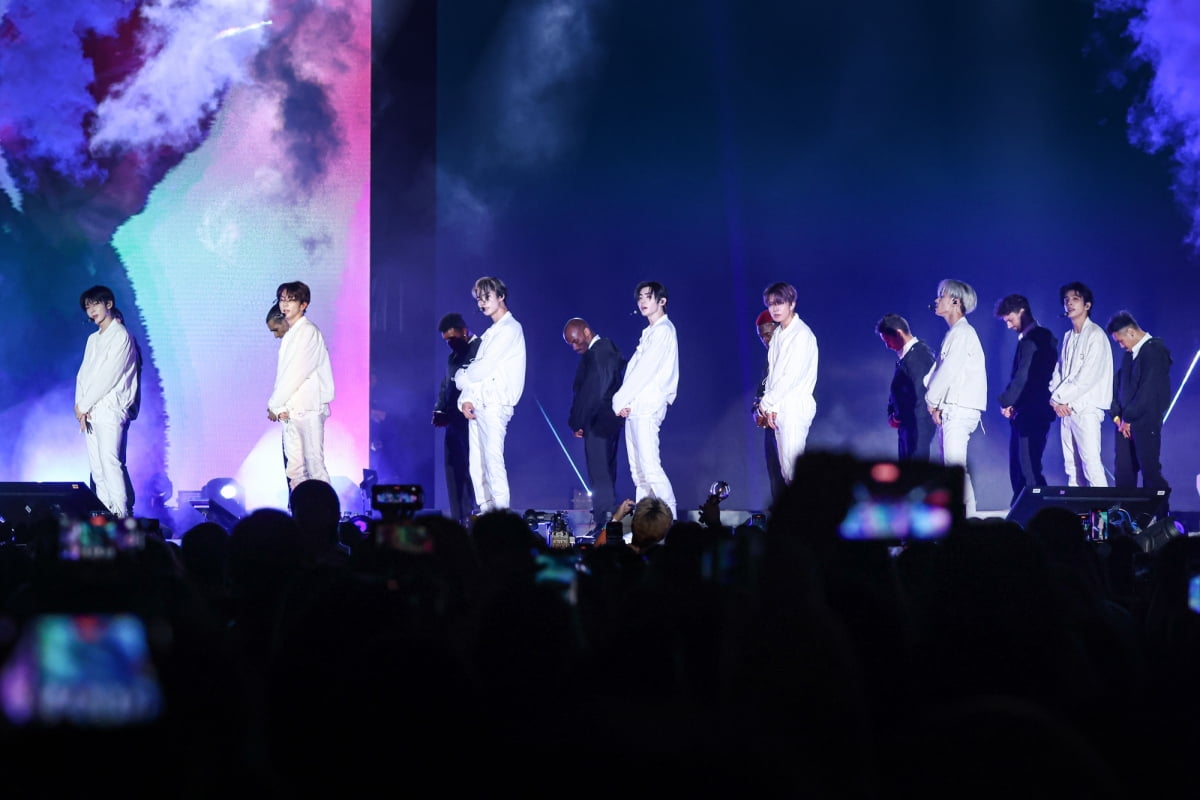 In particular, Enhyphen actively interacted with fans. While singing 'Polaroid Love', they walked around the audience and made eye contact with the audience one by one, and the fans responded by riding light sticks, creating a spectacle of Enhyphen and ENGENE (fandom name) becoming one.
At the end of the performance, Enhypen said, "Thank you very much to Engine for joining us for our first stadium performance. You are the reason we can be here. I can't express in words how happy I am right now. You make me feel alive. I always feel nothing but gratitude to the engine. I will definitely work hard to come back to Los Angeles again. Please look forward to the next album as well. "I love the engine a lot," he said, expressing his overwhelming feelings.
Meanwhile, ENHYPEN will hold the second US performance of 'FATE' at the Desert Diamond Arena in Glendale on the 10th.
Kim Se-ah, Ten Asia reporter haesmik@tenasia.co.kr