MUSIC
Group Seventeen sold 10 million albums this year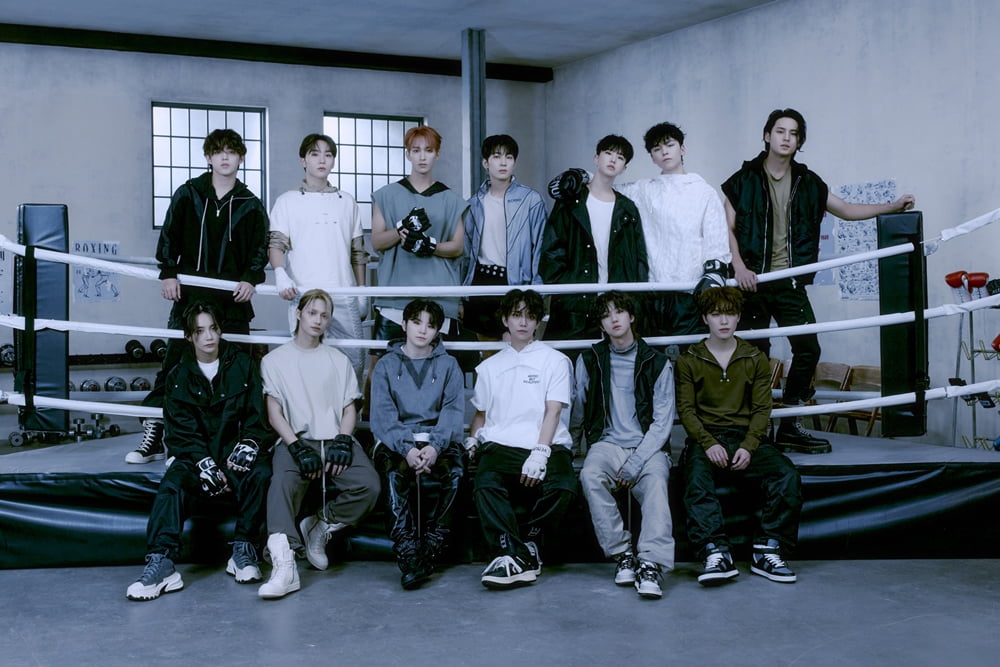 Group Seventeen (S.Coups, Jeonghan, Joshua, Jun, Hoshi, Wonwoo, Woozi, The8, Mingyu, DK, Seungkwan, Vernon, Dino) set a record of selling more than 10 million albums in 9 months this year.
According to Circle Chart on the 5th, Seventeen albums released in Korea from January 1 to September 30 sold a total of 11,043,265 copies. Seventeen truly proved their status as the 'K-pop powerhouse' by leaving behind an 'unprecedented' record of selling over 10 million albums in Korea in just 9 months.
This record was led by the 10th mini album 'FML' released on April 24th. 'FML' has sold more than 6.27 million copies so far, making it the best-selling K-pop single album of all time. The 4th full-length album 'Face the Sun' supported the group with sales of more than 950,000 copies, and the first single album 'SECOND WIND' of the special unit Seok-sun Bu, consisting of Seungkwan, Dokyeom, and Hoshi, and the re-released Gubo also added strength.
Seventeen's cumulative domestic album sales exceeded 10 million copies in November 2021, 6 years and 6 months after its debut. However, as their growth accelerated, Seventeen achieved album sales of 10 million copies in just 9 months, expanding their popularity beyond the fandom and establishing themselves as representative K-pop artists.
Meanwhile, SEVENTEEN will release their 11th mini album 'SEVENTEENTH HEAVEN' at 6 PM on the 23rd. 'SEVENTEENTH HEAVEN' is the name of the album that changed the English expression 'Seventh Heaven', which means 'a state of extreme happiness', into SEVENTEEN's own meaning. Through this album, SEVENTEEN shares with fans the efforts and fruits of their efforts so far. We plan to hold a huge festival to celebrate and envision a new future.
SEVENTEEN will hold an offline event, 'SEVENTEEN STREET in Seongsu', in the Seongsu-dong area until the 9th. 'SEVENTEEN STREET in Seongsu' consists of an exhibition experience, an art wall, and a collaboration store, and detailed information can be found on the global fandom life platform Weverse.
Kim Se-ah, Ten Asia reporter haesmik@tenasia.co.kr