MUSIC
Singer Lee Seok-hoon, 4th mini album tracklist revealed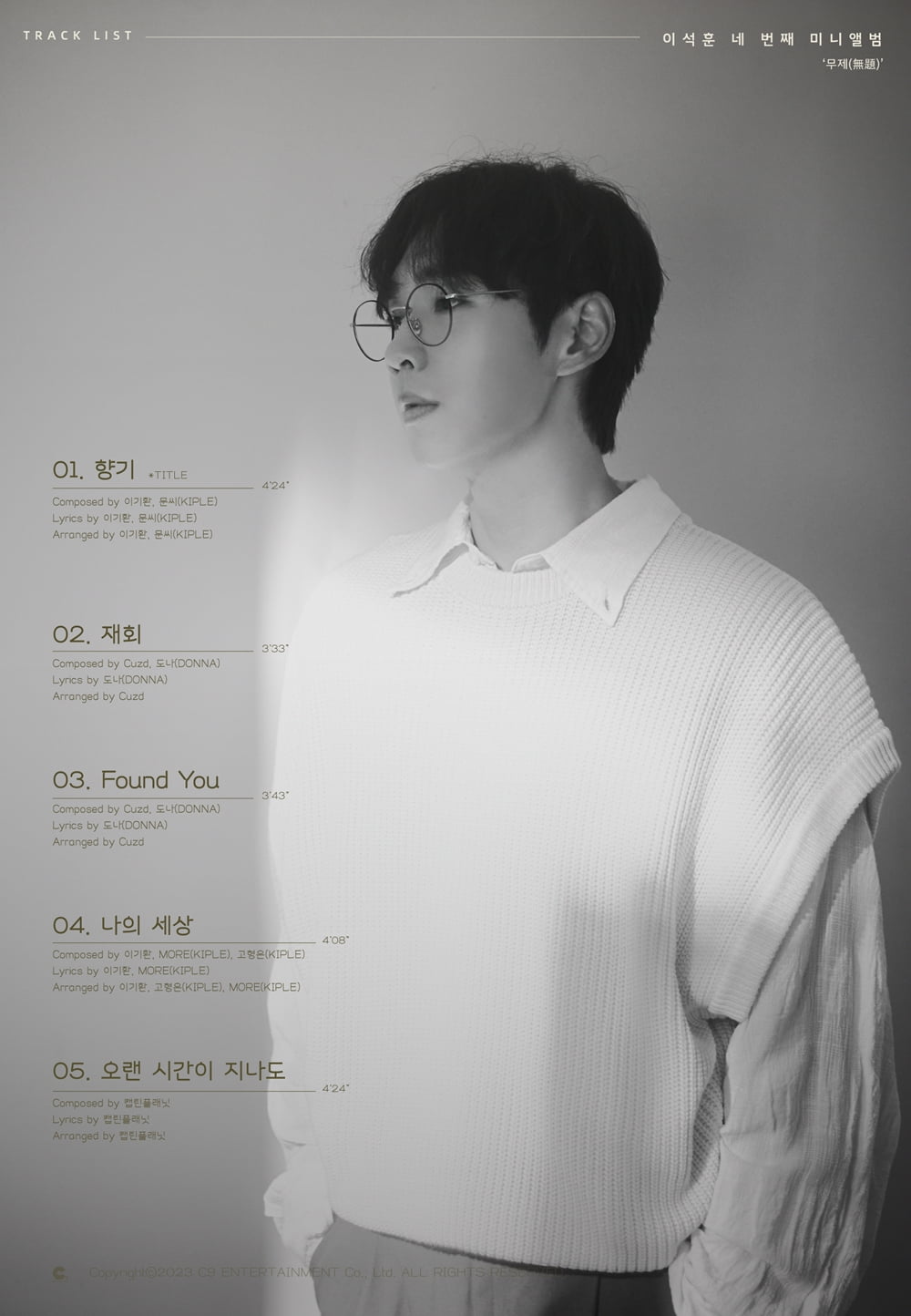 Singer Lee Seok-hoon returns with a new title song 'Scent'.
At midnight on the 5th, Lee Seok-hoon released a track list containing new song titles and credits for his fourth mini album 'Untitled (Untitled)' through his official SNS.
According to the track list, this album contains a total of 5 songs, including the title song 'Scent', 'Reunion', 'Found You', 'My World', and 'Even After a Long Time'. Song titles reminiscent of a literary work arouse curiosity about the song.
In particular, the title song 'Scent' is raising expectations as Lee Seok-hoon sang a short verse in the trailer for tvN's popular entertainment program 'Amazing Saturday (Nolto)', which was released last weekend. There is growing interest in what kind of message Lee Seok-hoon's unique soft tone will convey in the euphemism.
The participation of talented producers specializing in ballads, such as Lee Ki-hwan, Moon (KIPLE), Cuzd, Donna (DONNA), MORE (KIPLE), Go Hyeong-eun (KIPLE), and Captain Planet, also attracts attention. Along with these, ballad tracks that best suit Lee Seok-hoon and the fall season were announced.
'Untitled' is Lee Seok-hoon's first new album in about a year. Lee Seok-hoon, who successfully held an exclusive fan meeting in the first half of the year to celebrate his 15th debut anniversary, will respond to fans' waiting with a new album in the second half of the year. Lee Seok-hoon's unrivaled sensibility and singing ability are expected to shine even brighter in the fall.
Lee Seok-hoon's 4th mini album 'Untitled' will be released on various online music sites at 6 PM on the 16th.
Kim Se-ah, Ten Asia reporter haesmik@tenasia.co.kr